Remove dust spots from your photos in a single click and save time manually selecting multiple areas of an image affected by sensor dust. You need to be using Capture One 23 (16.2) or newer in order to use this feature.
This tool is different from the Spot Removal tool found in previous versions and has been reworked to focus on Dust Removal with an AI-driven automatic removal option.
The Auto Dust Removal tool is found by default in the Refine tool tab, with the tool itself found underneath Film Grain, when using the default Workspace: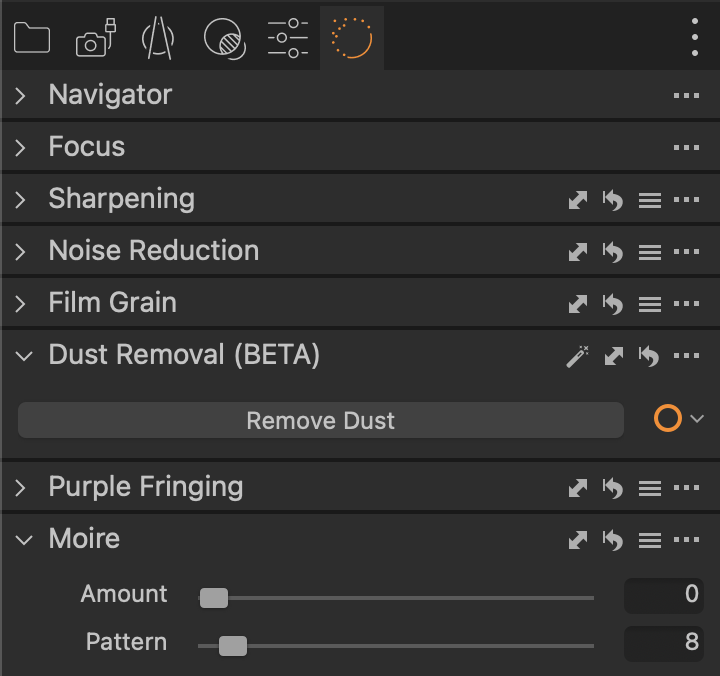 Automatically removing dust works both on individual images and batches. The default shortcut is Opt/Alt + O - this will run an analysis on your image and automatically detect areas affected by dust spots.
You can see which areas of the image are affected by selecting the Remove Spot cursor tool, found in the Toolbar:



You can also use this cursor tool to manually remove dust spots by clicking on the affected areas and pressing the Backspace key.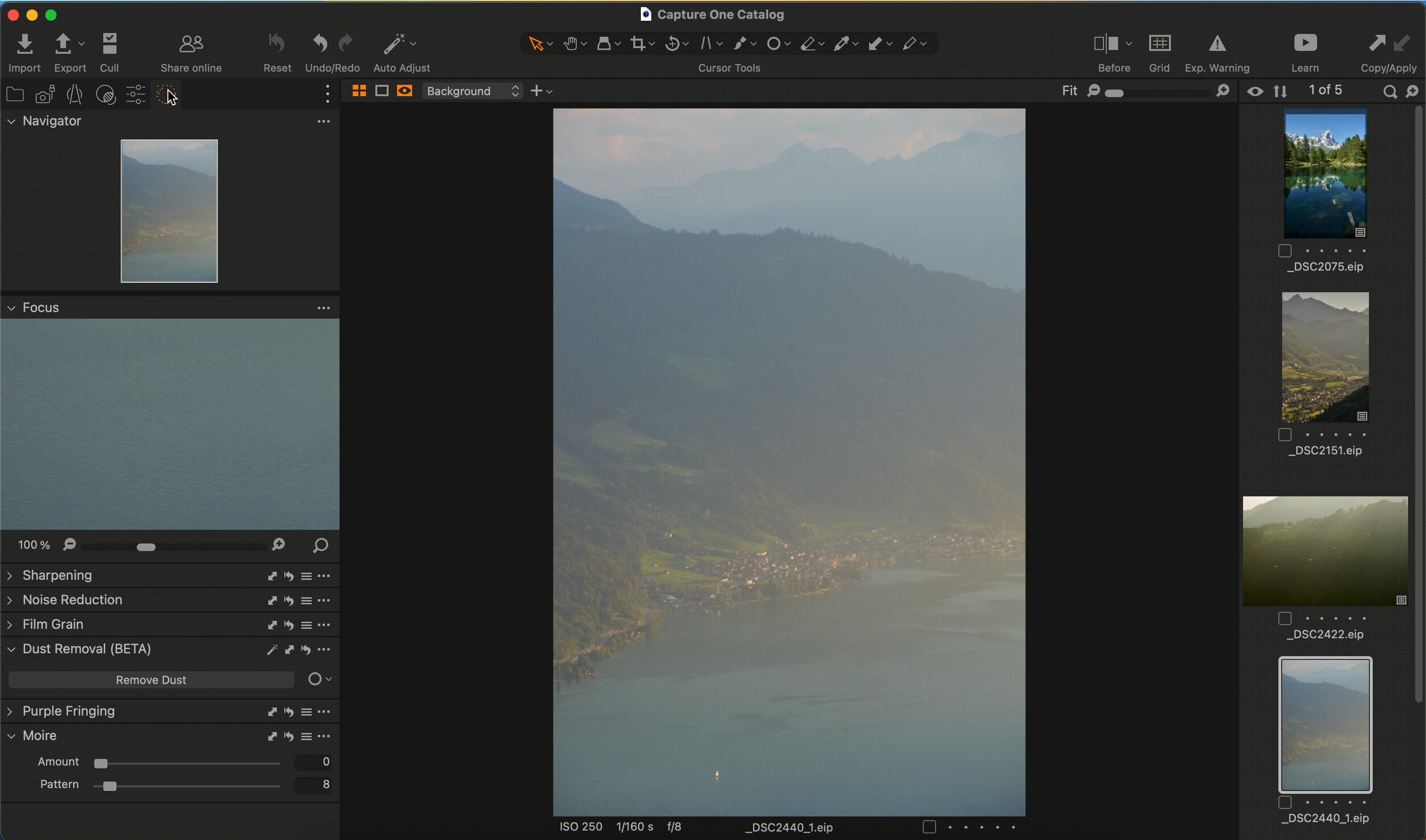 The dust and spot have been split into two separate cursor tools instead of a shared tool.

Removing dust might leave a visible trace in some images.
You can change the size of the spot removal by clicking and dragging on the affected area: