A single Capture One installer (for any version) carries already all product variants, that you will find listed on the download page, as the screenshot below shows: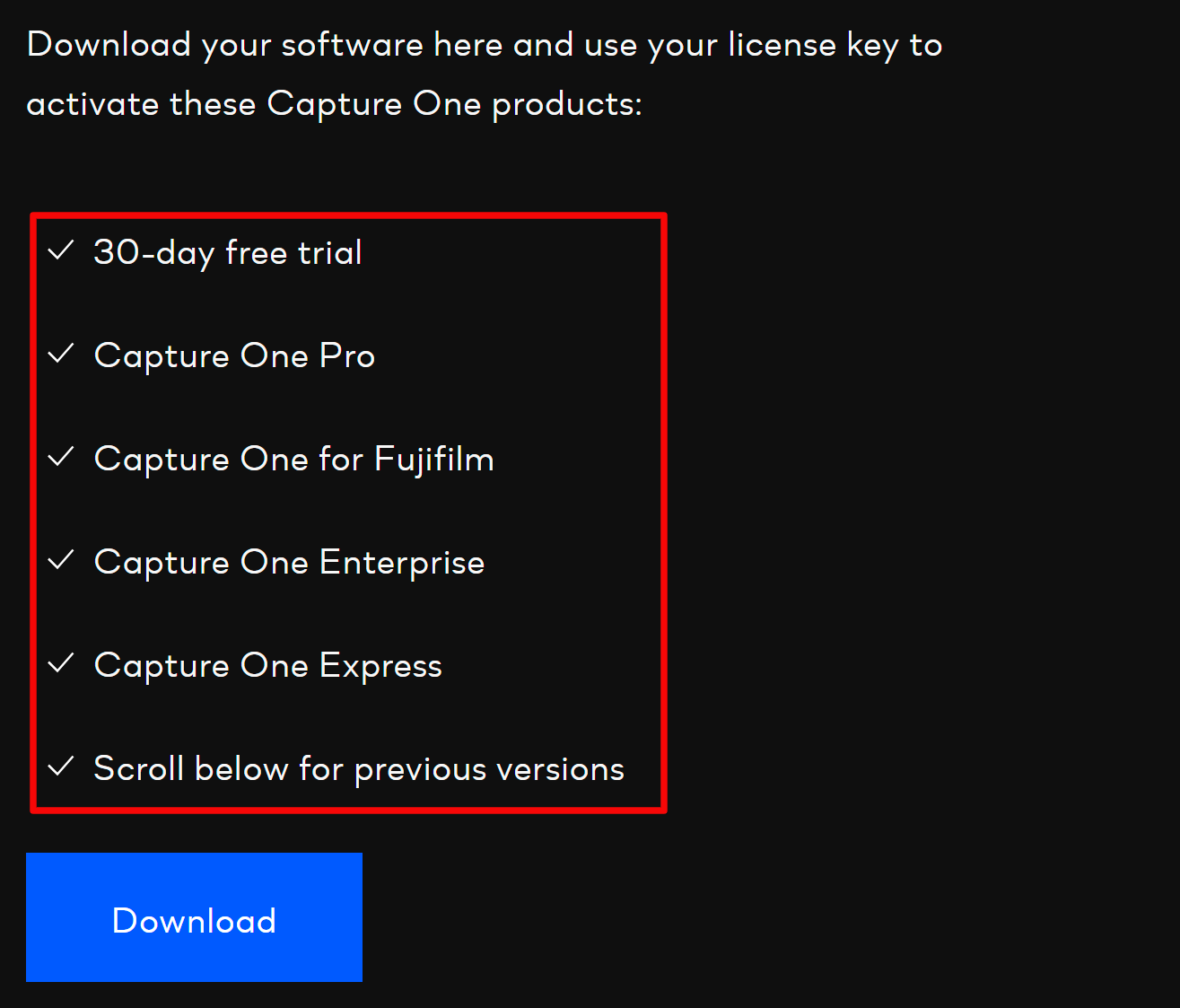 That's why if you install a trial to test Capture One out, and then decide to go ahead and purchase a license (subscription or perpetual), in order to activate your new license, you will need to change the software mode.
Here's how you do that:

1. First, deactivate the trial as described here
2. Then, relaunch Capture One and activate from scratch by following the steps in this guide. Use your license key during the activation.