PROBLEM
When trying to open a catalog, an error message "Unable to Open Catalog. The catalog is currently in use by: ..." appears.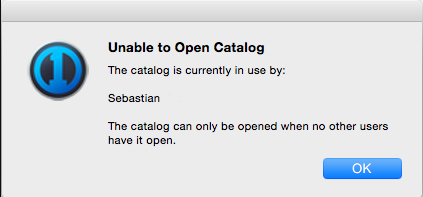 SOLUTION
1. Close Capture One
2. In Finder, locate your catalog file, right-click on it, and select Show Package Contents. In Explorer, just navigate to the catalog folder and click on it to show its contents.

3. As a result, you will see the content of the file package or folder. Delete the writelock file.