PROBLEM
I have a custom ICC profile for my printer or specific output. How can I install it on Windows for use in Capture One?
SOLUTION
In general, ICC profiles are available in zipped packages so that the file is compressed. Unzip the package by double-clicking on it prior to installing as neither the operating system nor Capture One can parse a zipped ICC profile. Right-click on the file and select Extract All. Follow the directions to extract the ICC file to the source folder.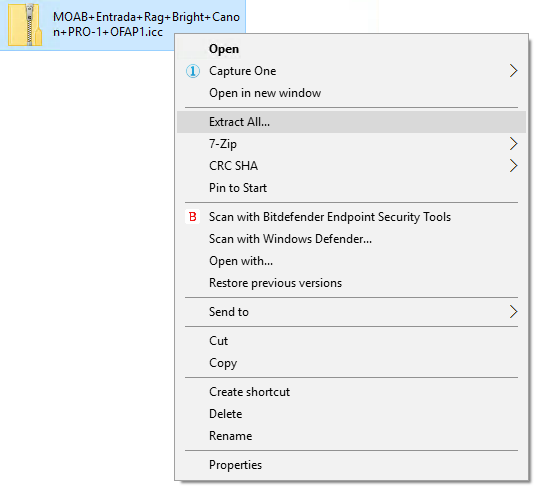 To install the profile, right-click on the ICC profile file and select Install Profile.

The profile is now ready to use in Capture One. Quit and re-launch Capture One. Now you can use it as a destination profile for processed files (via the Process Recipe's Basic tab).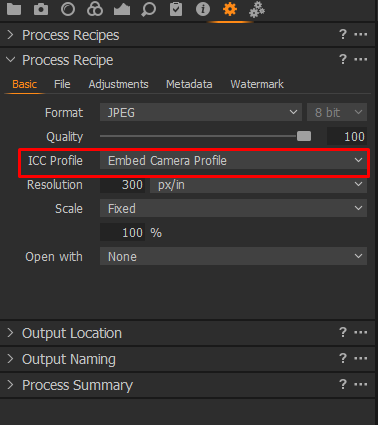 You can also use it as a printer profile (in the Print dialog, choose the Color Profile option).