QUESTION
What operations can I perform in Capture One whilst shooting tethered?
ANSWER
Capture One supports camera models from major camera brands. However, not all of these cameras behave or operate the same way as their functionality differs depending on the particular model and manufacturer.
The table below provides a summary of what is possible and not possible to achieve with your supported camera whilst shooting tethered.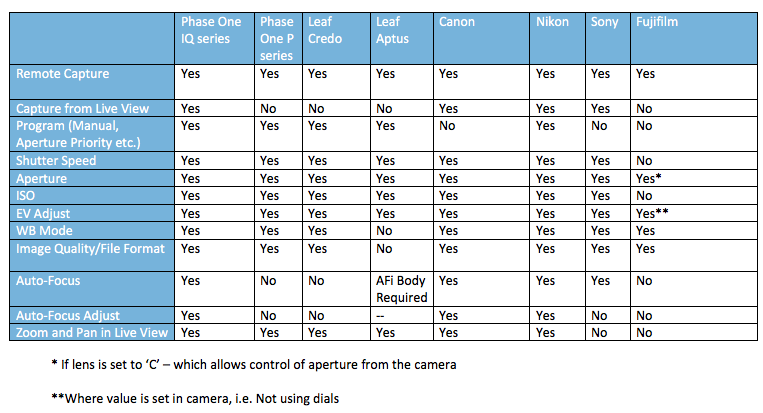 Please note that the following features are fully applicable for the latest supported DSLRs offered by Nikon, Canon, and Sony (for example, D850, 5D Mk IV, and A7 III respectively).