PROBLEM
Preview files are not coming up in Capture One.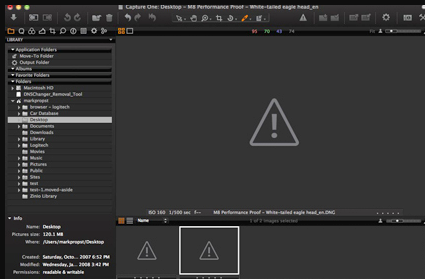 SOLUTION
The problem with the file preview can be caused either when the custom monitor profile is corrupt/missing or in case the previous folder used in Capture One has been removed and the path to access the thumbnails is not valid.
If a folder of RAW files does not show previews, then Capture One is looking for the monitor profile which is set at the System level. When Capture One cannot access the monitor profile because it is corrupt or missing, there will be a system-level Profile Error causing the warning sign to be displayed in the previews.
To resolve this issue, create a new profile or choose another profile.
Look for the profiles in the following directories:
macOS: HD/Library/Colorsync/Profiles
Windows: C:\Windows\system32\spool\drivers\color