PROBLEM
I have previously purchased Capture Pilot and Camera Control. When I upgrade those, the Application shows a message stating that I need to make a purchase again.
SOLUTION
Use the Restore Purchase feature to solve this issue.

The Apple iTunes Store cannot maintain an automatic connection with Apps in the Apple Store and Apps purchased within the application. As the Camera Control App is a separate application purchased through Capture Pilot, it is necessary to restore the previously made purchase when you update or reinstall Capture Pilot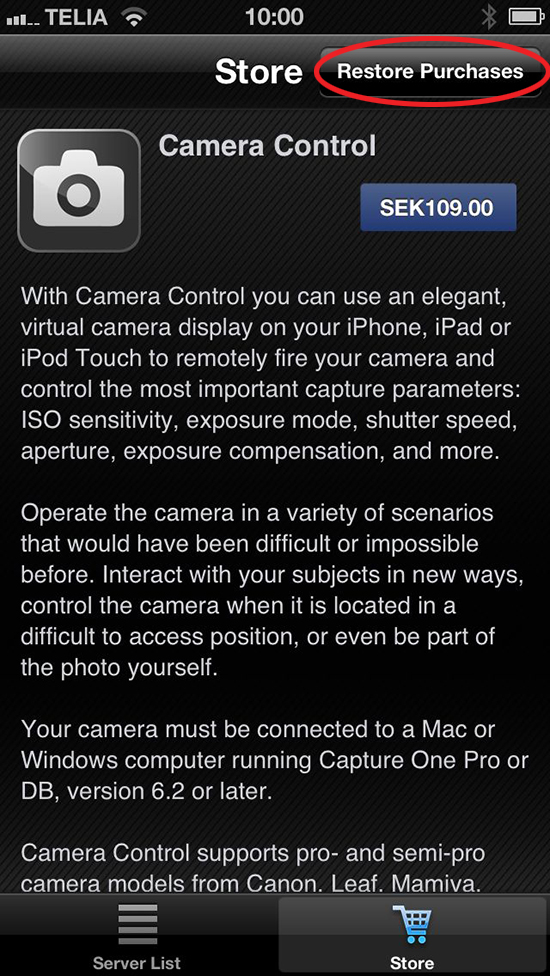 Additionally, you can choose to go through the purchase options again and you will receive a prompt of repurchasing the App that you already own and the restoration will continue.