QUESTION
Where can I purchase the Capture One Pro?
ANSWER
Capture One Pro can be purchased online here or from one of the resellers. You can get a single-user or multi-user license depending on your needs and preferences.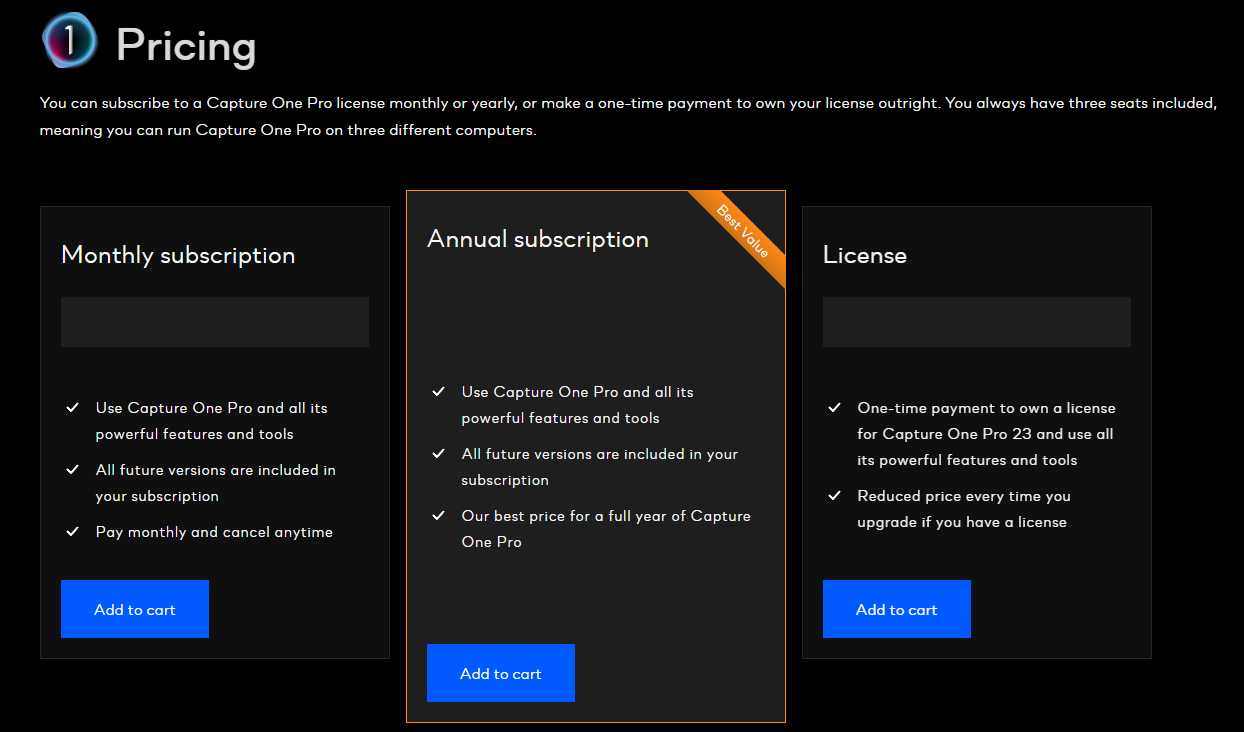 In case you already have Capture One license but want to upgrade to Pro or get access to a major release, then proceed to the Upgrade store. Enter the license code and see the options to upgrade.

IMPORTANT: make sure to refer to the following article to learn about Changes to the way licensing, updates, and upgrades work that will take effect on February 14th.