QUESTION
Where can I purchase the Capture One Pro?
ANSWER
IMPORTANT: From January 18th, we will no longer offer versions of Capture One that are limited to supporting only one camera brand. Instead, we will simply offer Capture One Pro, which includes support for all camera brands.
All existing versions of Capture One will continue to work as it is. We will also continue to provide feature updates during the life of Capture One 22. For more details, please visit this page.
Capture One Pro can be purchased online here or from one of the resellers. You can get a single-user or multi-user license depending on your needs and preferences.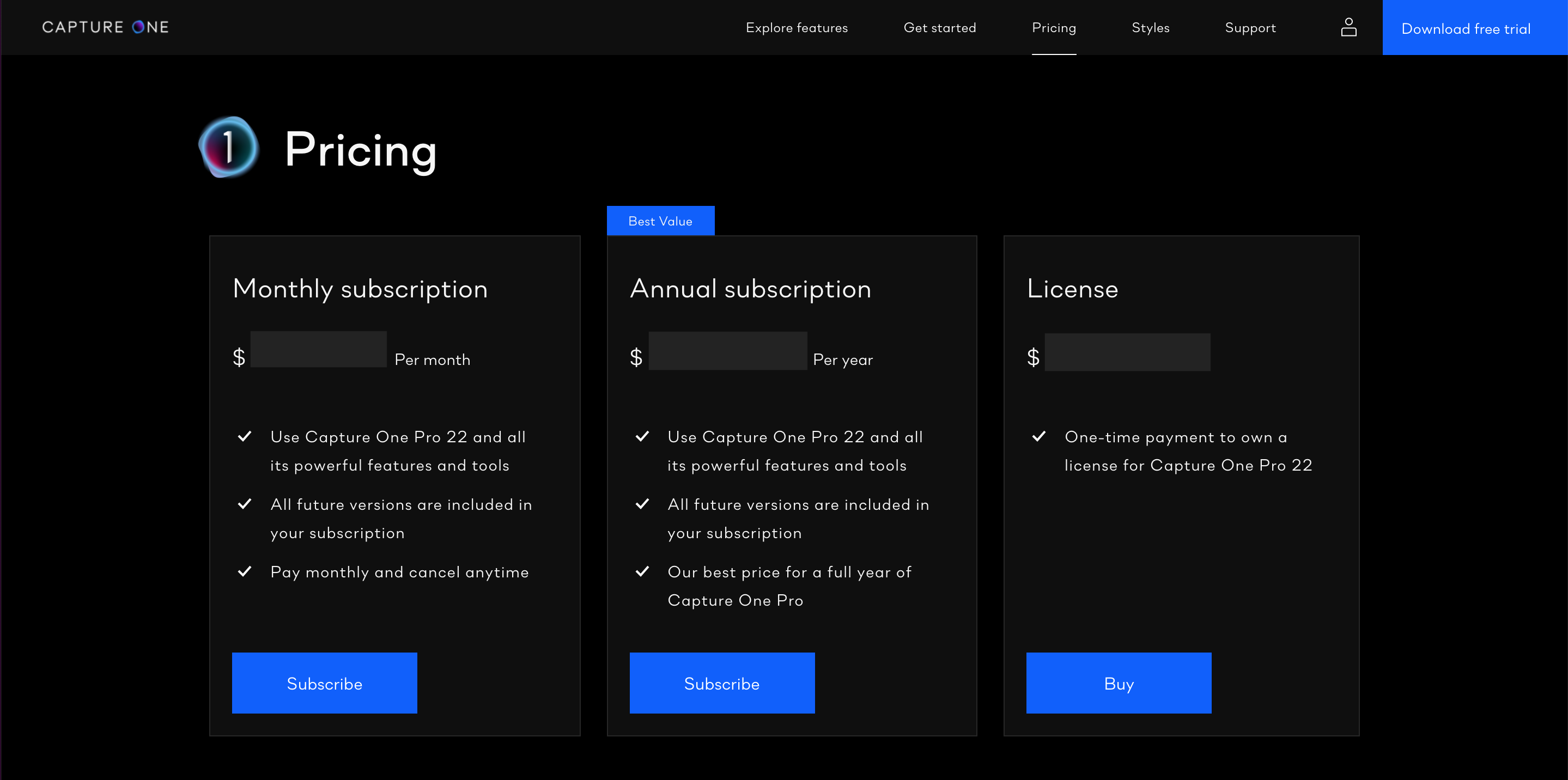 In case you already have Capture One license but want to upgrade to Pro or get access to a major release, then proceed to the Upgrade store. Enter the license code and see the options to upgrade.