QUESTION
How to turn off the automatic importer Dialogue Box on Mac OS X 10.4 and 10.5?

ANSWER
If you want to have a specific application launched when image files are detected by the Mac OS, you can configure Image Capture as desired. See the screenshots below for the directions on how to allow Capture One to open all RAW files or to select 'no application' to launch when RAW files are detected by Mac OS.
NOTE: For Mac OS 10.6 and later versions, check the following article to resolve the issue.
1. Go to Harddrive -> Applications -> Image Capture.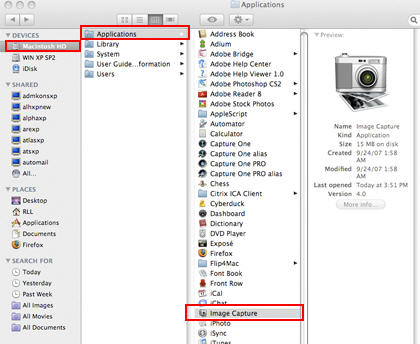 2. Choose Preferences.
Here you can choose which application you want to open RAW files or you can choose 'no application' instead.