Deactivating Capture One might be needed in such cases:
Switching between different Capture One product variants (i.e. from Capture One trial to Capture One Pro)
Freeing up activation seats to activate Capture One on another workstation
When your computer/laptop/workstation is not active or out of reach for any reason, and you need to free up the activation seat
When reinstalling Capture One
You can either deactivate directly from the application or on the website
Deactivate Capture One in the application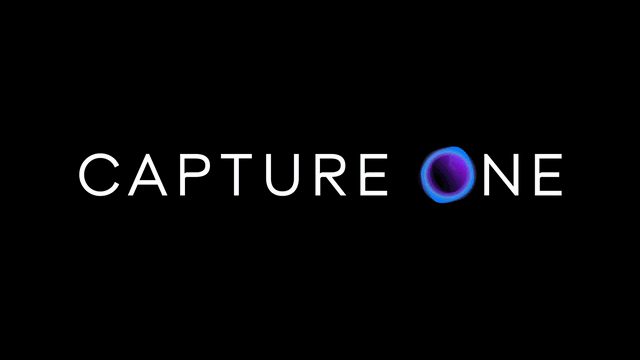 To deactivate Capture One, an internet connection is required.
Open the License dialog box via the menu Capture One -> License (Mac) / Help -> License (Win)




Press 'Deactivate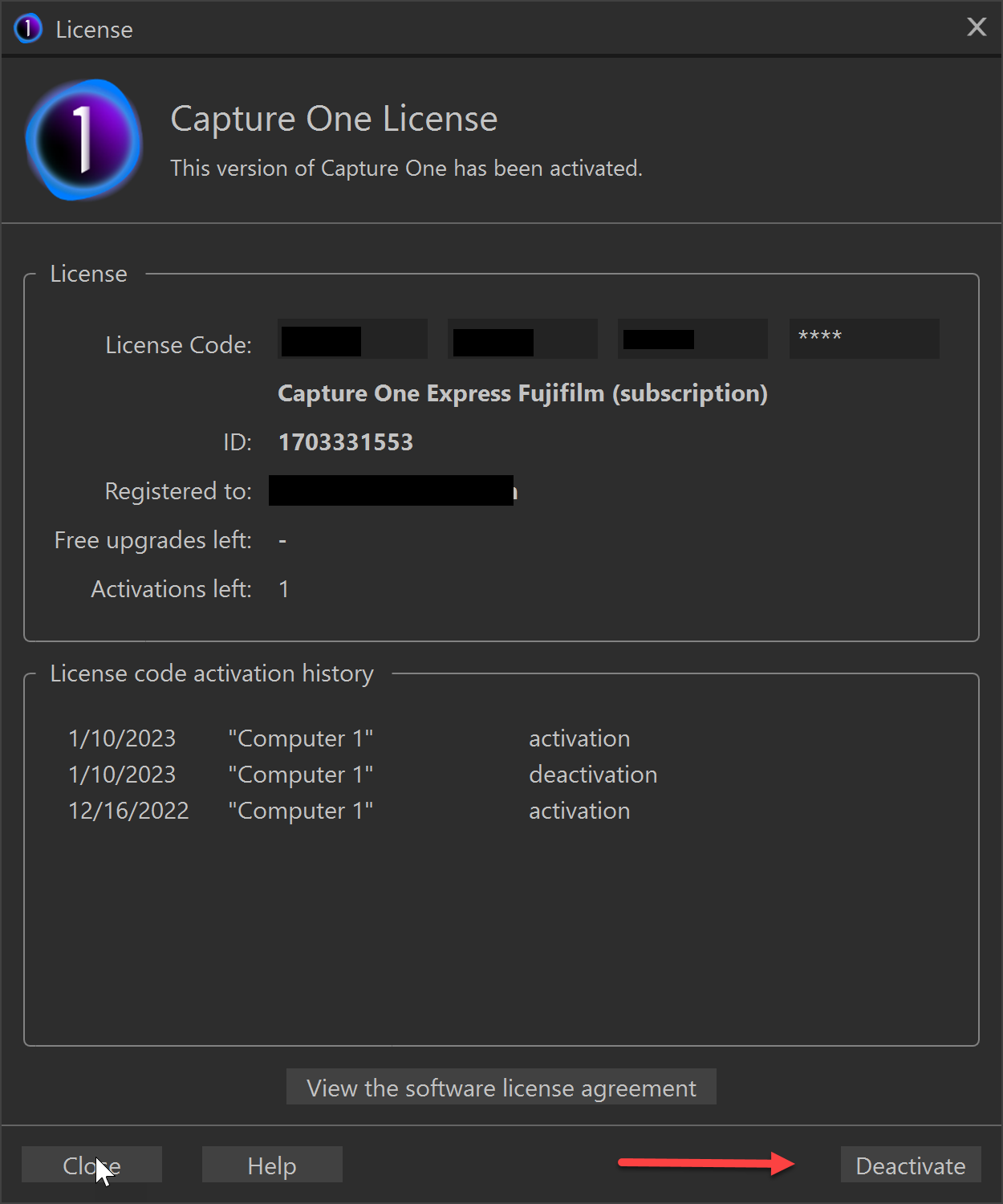 3. Confirm that you want to perform the deactivation.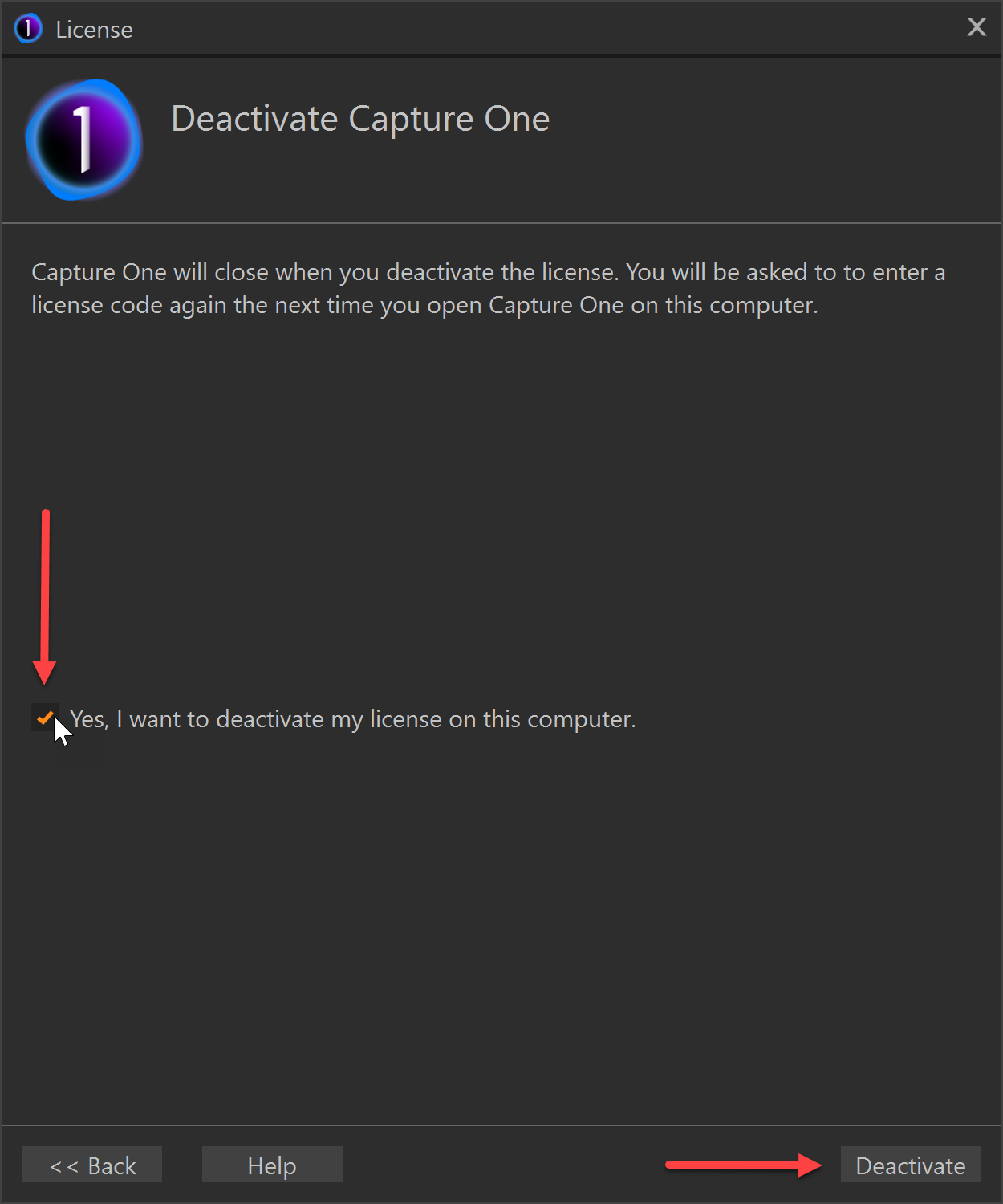 4. Restart Capture One

Deactivate Capture One using the website
You can also deactivate Capture One Pro using the captureone.com website.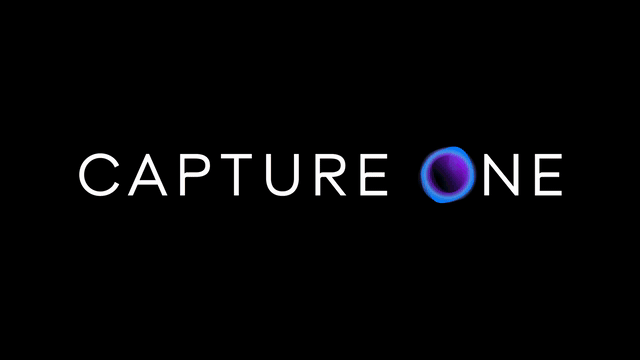 1. Login to your Capture One Profile at www.captureone.com. Click the Account icon. Enter your e-mail address and password. Press Next.

2. Navigate to Plans & services management and click on Manage.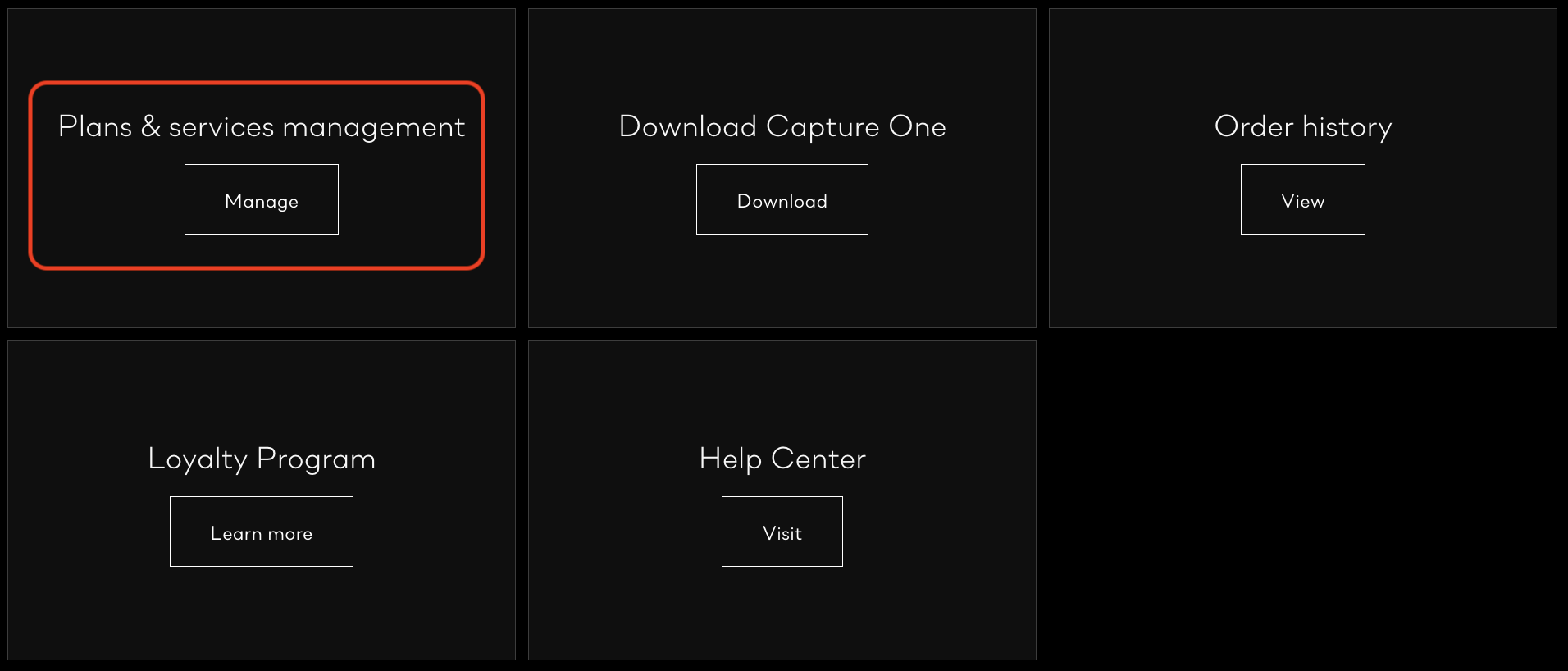 3. Choose the Capture One product and press Show Activation History.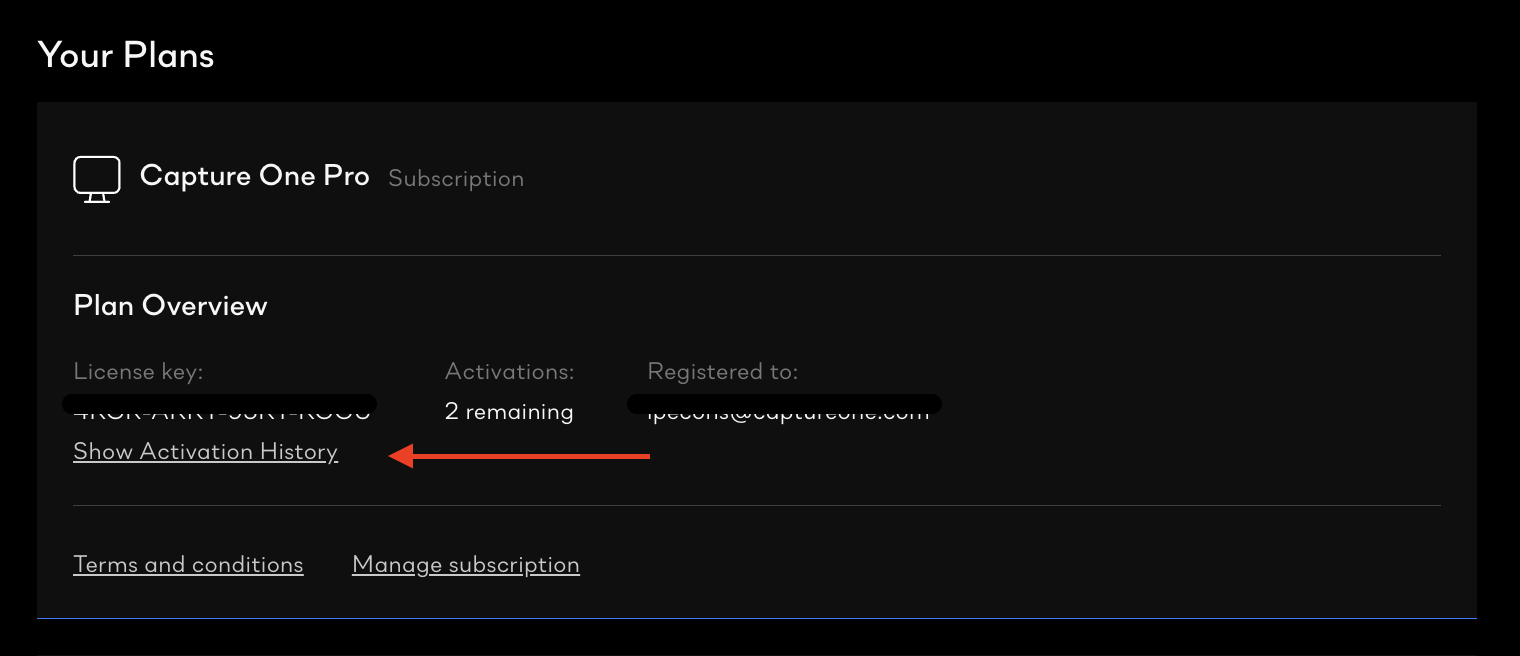 4. Choose the Reset all activations option to deactivate Capture One on all currently activated machines. Please note that deactivation affects all installations with the license code.
You may also reset each activation individually with the Deactivate device option which will only reset 1 activation at a time.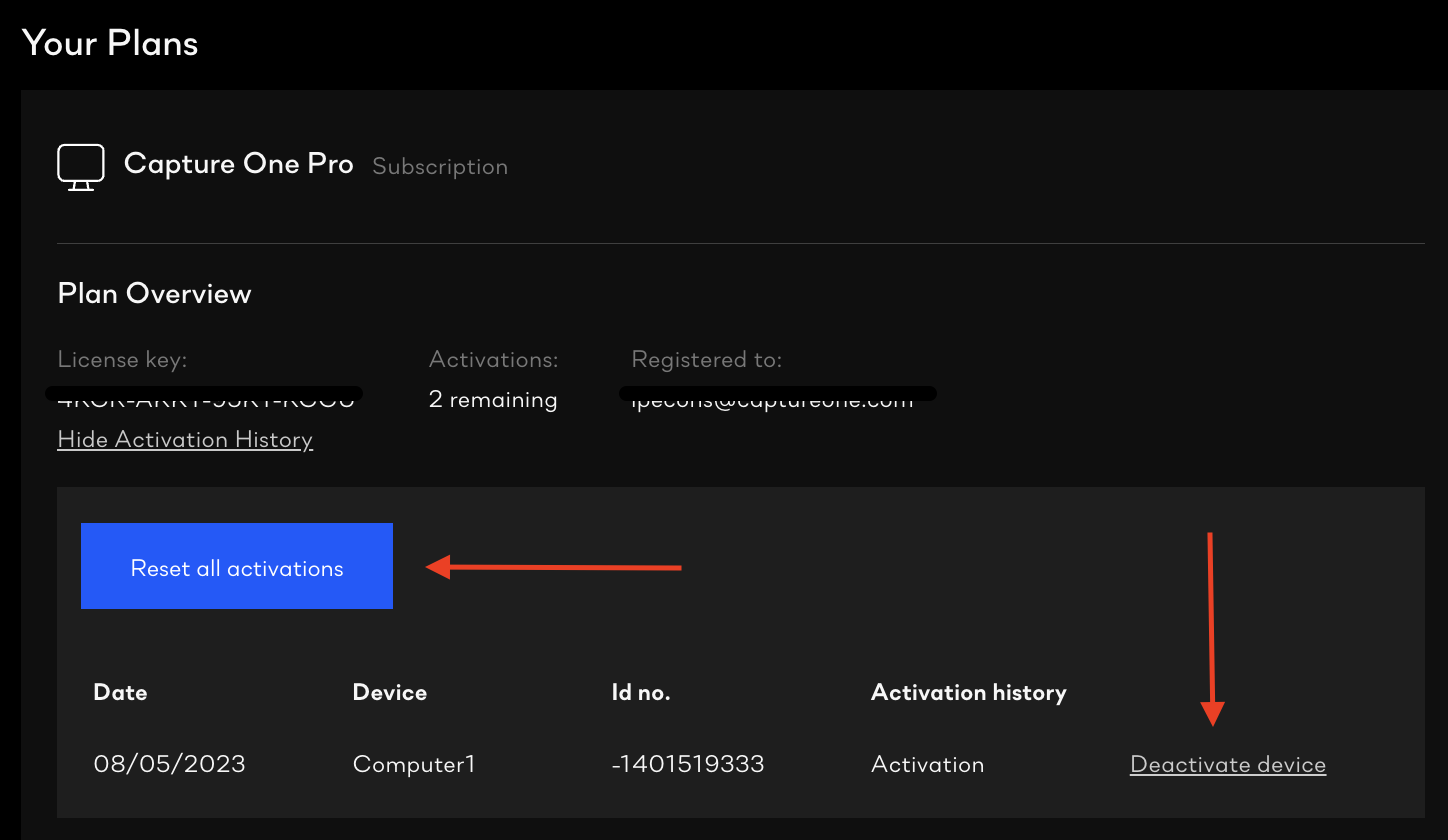 You will now be able to activate Capture One again.
<< Offline activation of Capture One | Opening Capture One for the first time >>