The main Capture One user interface elements are a Tool Tab bar, a set of Cursor tools, a Viewer, and an Image Browser.
See the Learning Hub tutorial: Interface Explained.
The Browser
The Browser displays different views of image thumbnails as well as useful functions to aid workflow including rating, naming, sorting, and more.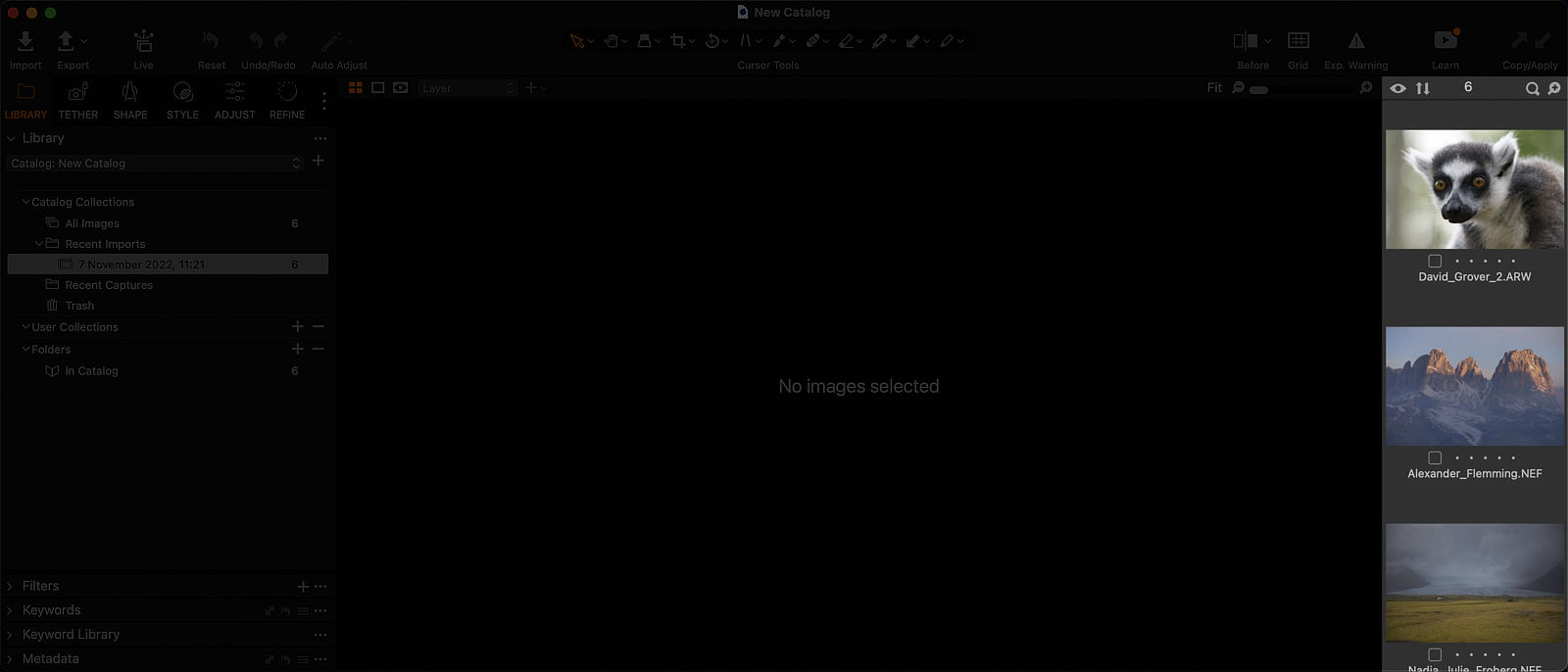 The Viewer
The Viewer delivers a high-quality rendition of your selected image(s). All changes made to the image will be shown instantly.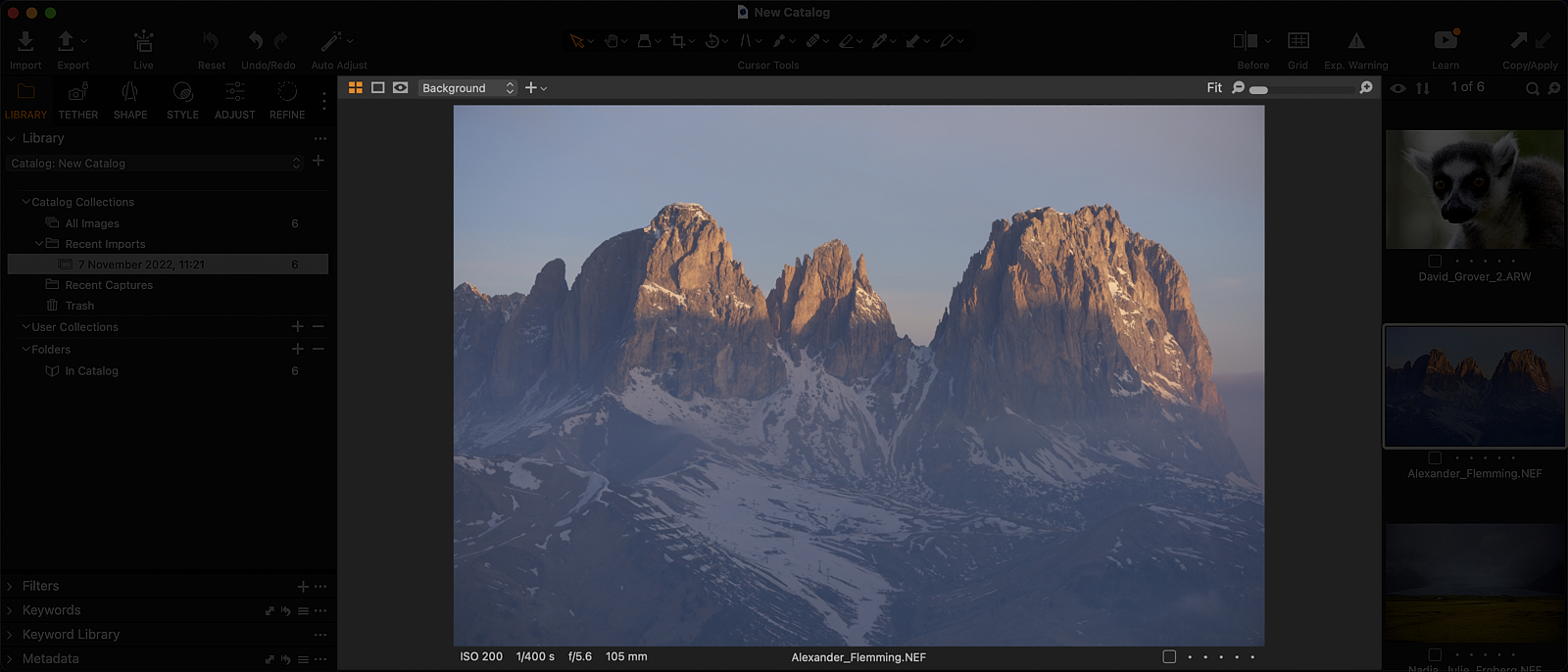 The Tool Tabs
The Tool Tabs give access to all the core tools needed to edit images, such as color balance, exposure, and sharpness.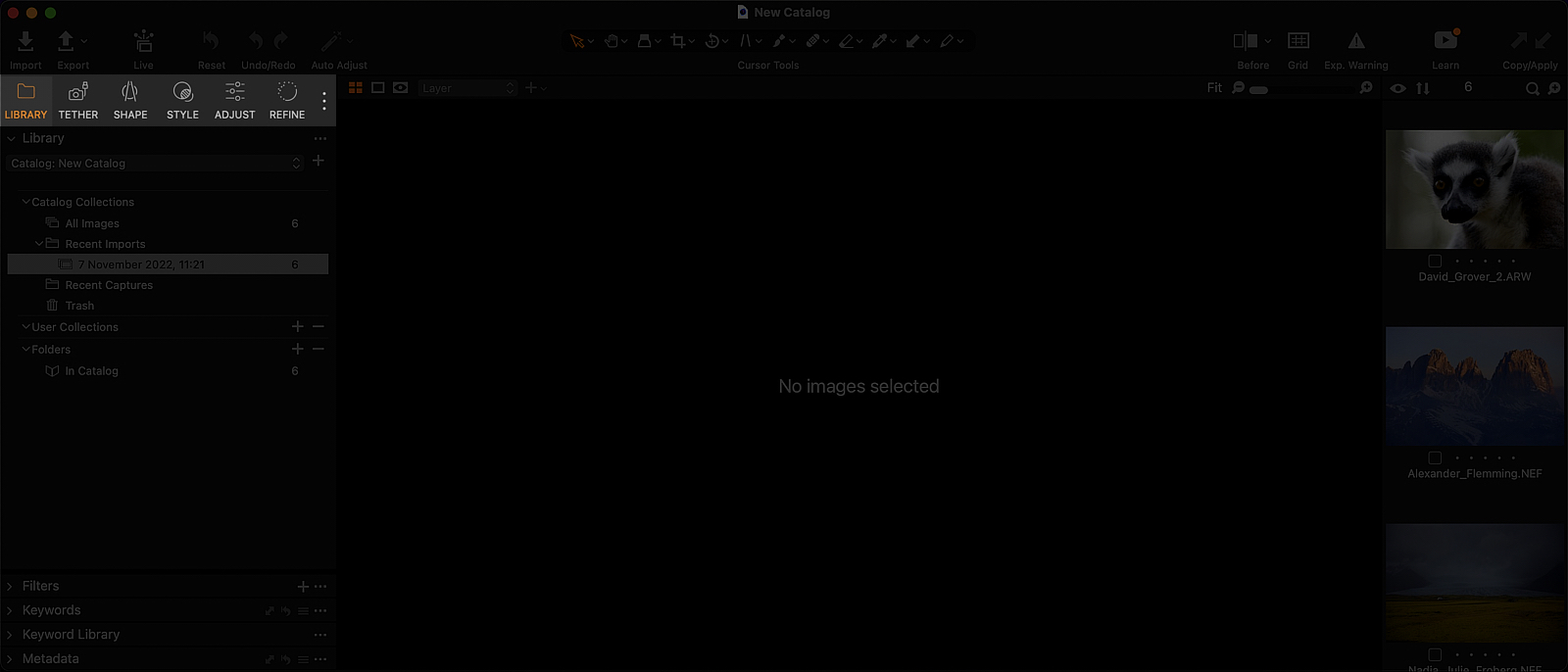 The Cursor Tools
The Cursor Tools provide easy access to a number of closely related sub-features referred to as Tools.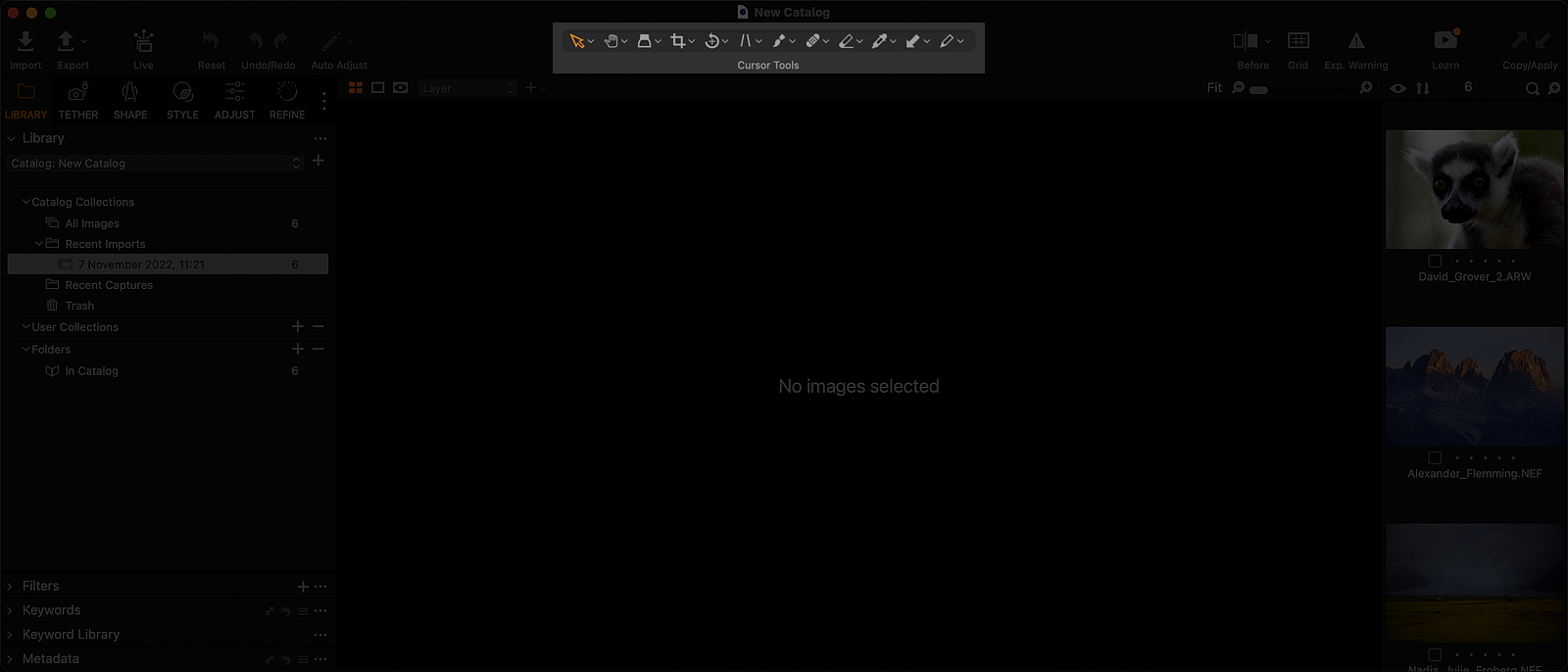 macOS and Windows Menu Bar
The OS menu bar provides structured access to software functions and features found throughout the application.

Feedback Notifications
In Capture One Pro (16.3), some actions will now show a feedback notification in the bottom of the window. If the action has a shortcut key assigned, it will show as well.