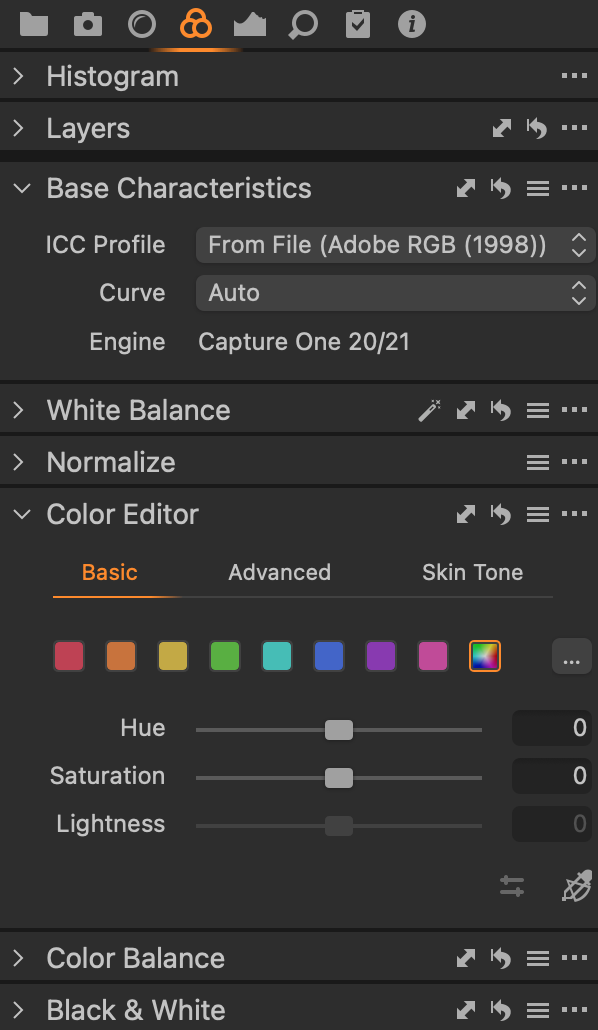 The Color tool tab has a number of tools to help control the colors of an image file.
The Color Editor enables adjustments to be applied to groups of colors, specific colors or on skin tones. Save a color setting (once it is achieved) and apply it to later work, even as an ICC profile or style directly in a tethered session.
The Color tool tab also features a Black and White tool allowing users to adjust individual tonal channels and save them as a Preset for future use.
Note that the Layers tool near the top allows you to make localized adjustments with masks. This tool is also available in some other Tabs.