In addition to the manual input of text in the naming dialogs, many of Capture One's text-based tools, such as the Naming and Destination/Location tools, feature dialogs where you can find tokens. These gray-colored tablet-like elements create text from the image file's metadata. In some cases, the tokens can access other data within the individual Session or Catalog such as the Document name itself or its Collection name.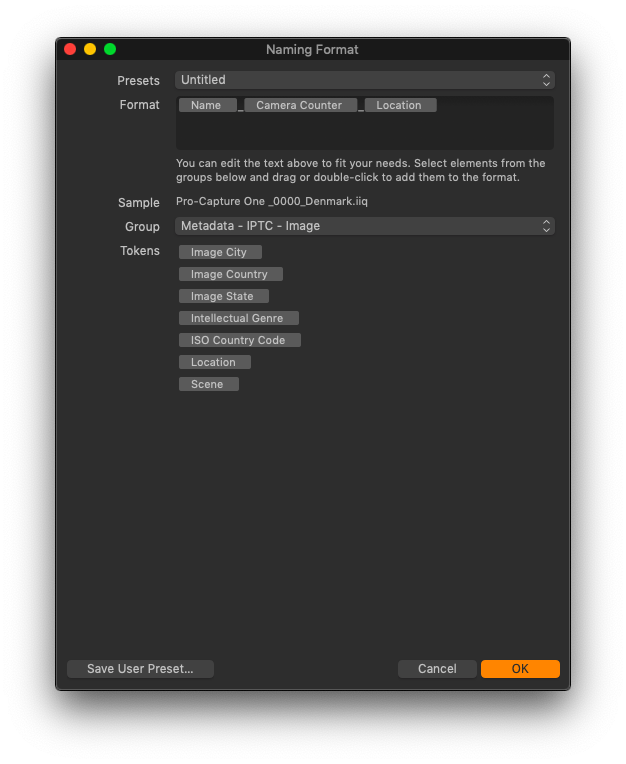 For example, if you add the Image Date (MMM dd yyyy) token, Capture One will take the capture date from the images' metadata. If it is used to rename image files, it will replace the original file name with the chosen date format (e.g., Jun 14 2018). You can type custom text between the tokens and use the keyboard's underscore key (_) to separate multiple tokens and custom text from becoming a continuous name.
When the same token is used in the Location Sub Folder field it works in a similar way, but it doesn't just create and name a folder in the same format, it also fills those folders with the relevant images.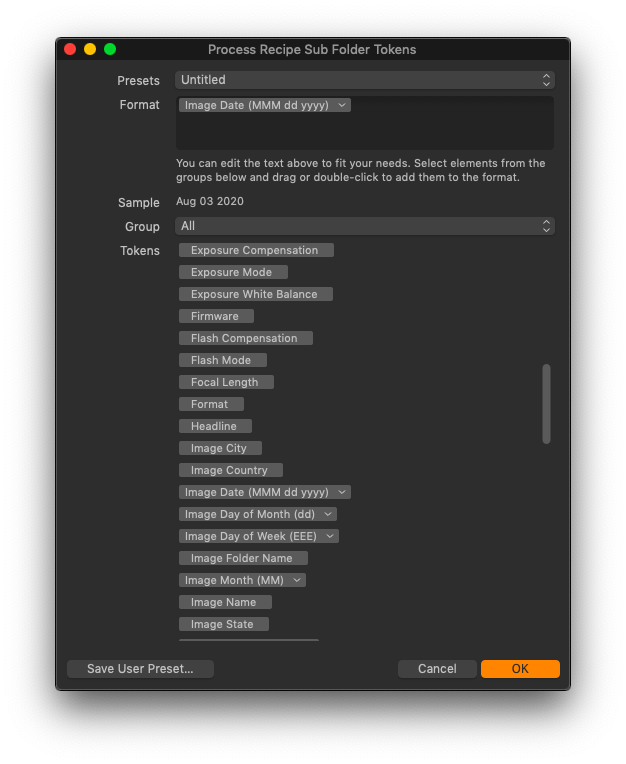 << Saving search results | Naming folders and files dynamically >>