QUESTION
I've purchased a license/committed to a subscription plan but cannot see it in my order history. Where can I find all the information about my order?
ANSWER
1. In order to check any information about your orders, please go to your Phase One profile first and navigate to My Account.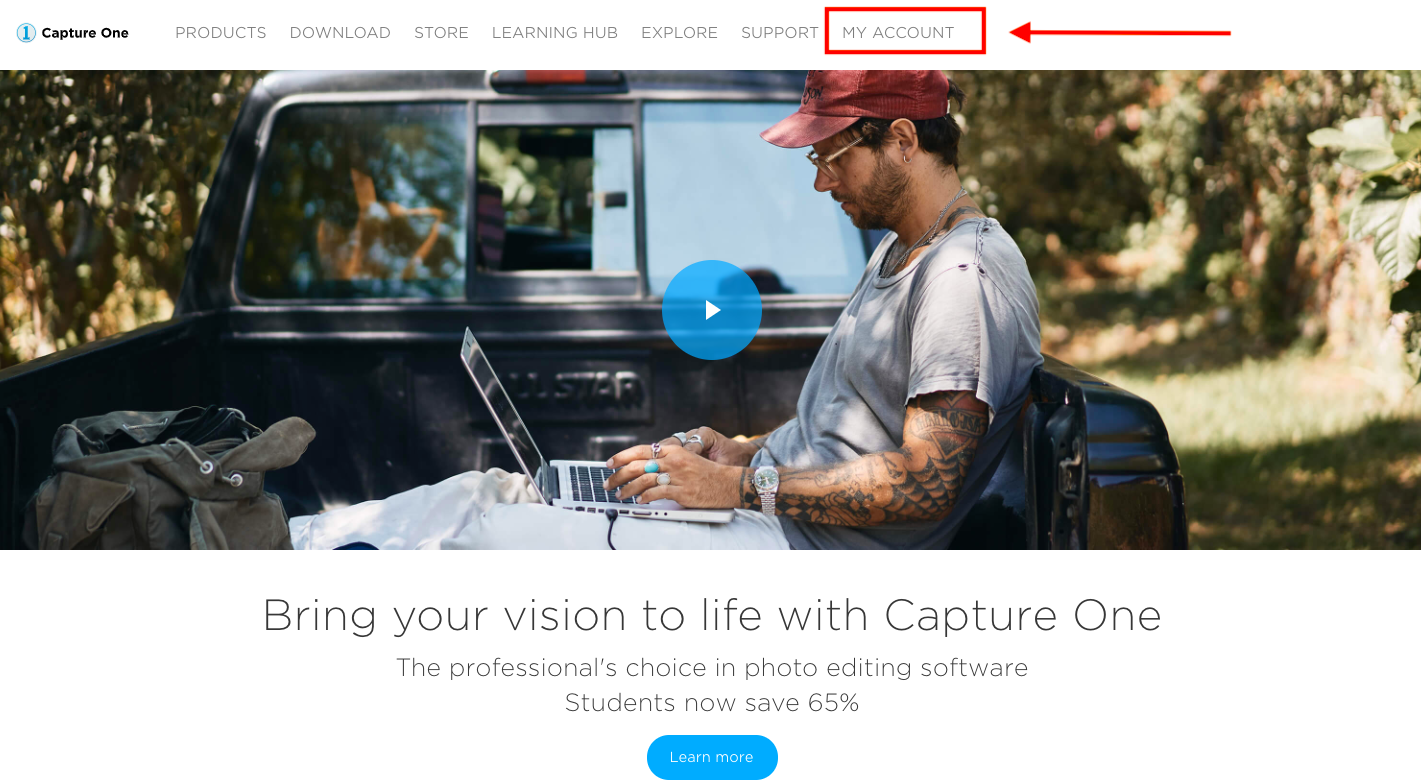 2. Log in to your account inserting the email address and password you used for the first-time registration of your profile.

3. Go to Fastspring order history.