QUESTION
I've purchased a perpetual license / got a subscription plan / bought Style Packs. Where can I find all the information about my order(s)?
ANSWER
1. In order to check any information about your orders, please go to your Capture One profile first and navigate to the Account icon.

2. Log in to your account with the email address and password you used for the first-time registration of your profile.
3. Press View in the Order history section.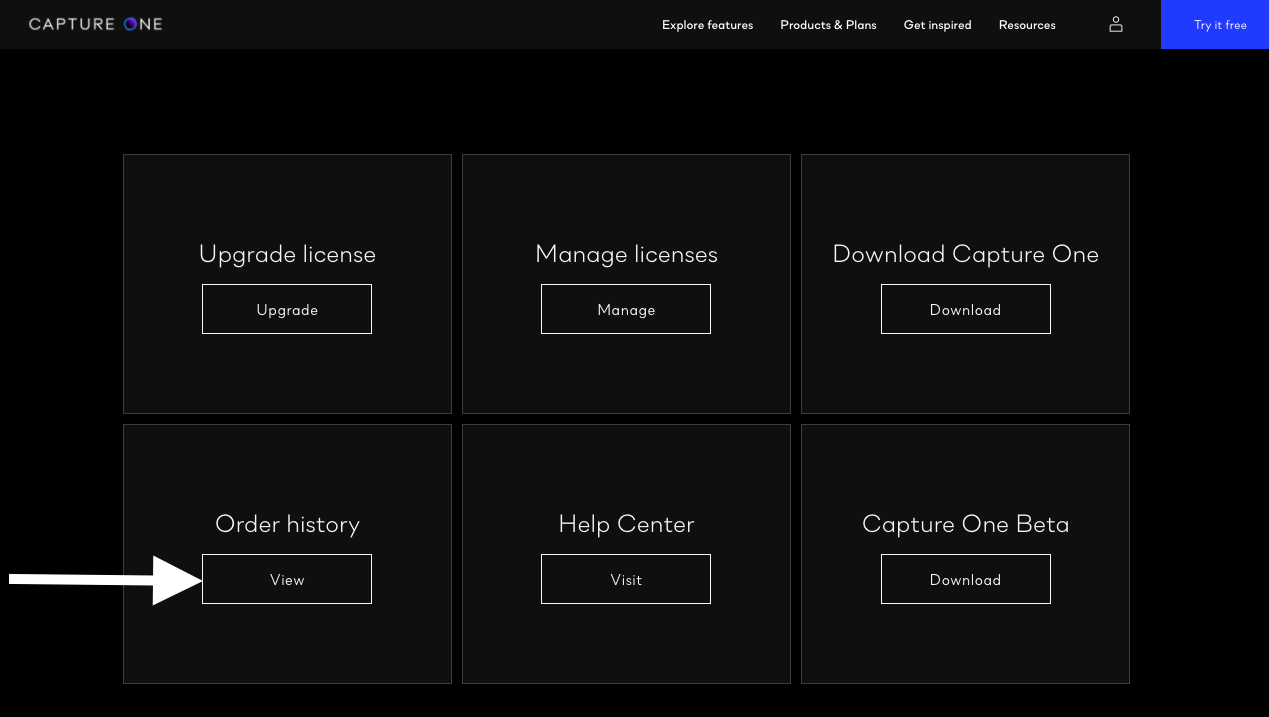 4. You will be forwarded to your FastSpring account. Enter your e-mail you used to purchase the license before. Then go to the Orders tab to find the products you acquired before as well as subscriptions if there are any.