QUESTION
1. I've paid with my Credit Card before but would like to change my payment method to PayPal. How do I proceed?
2. I would like to update my credit card information. What steps should I take?
ANSWER
In order to change your payment method, proceed with the steps below.
1. Login to your account at www.captureone.com. Click on the Account icon.

2. Enter your e-mail and press Next.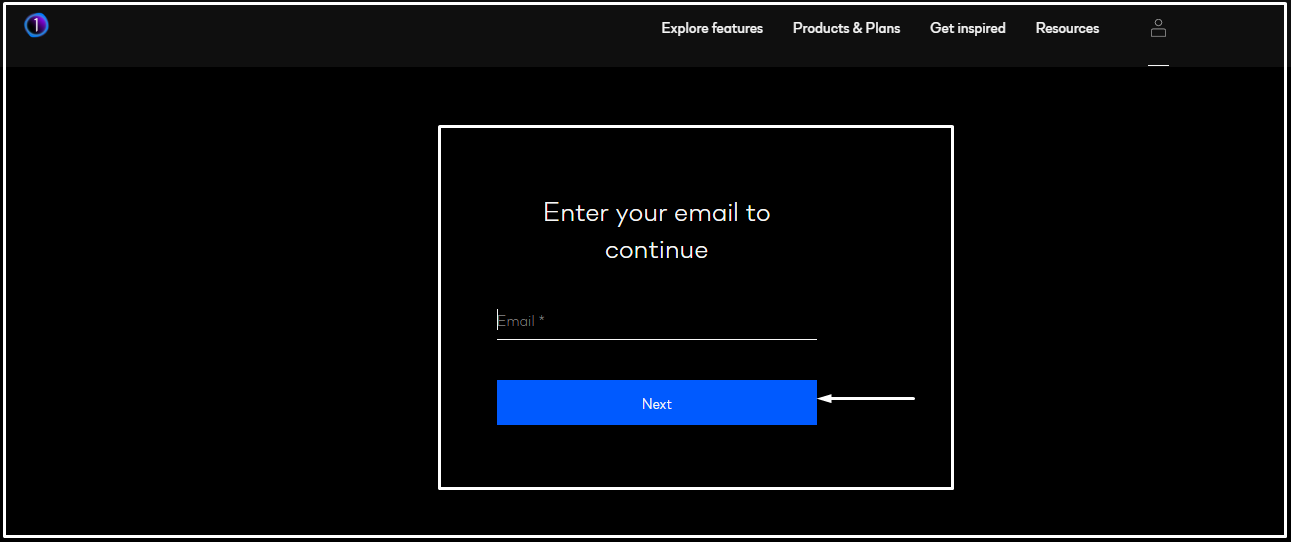 3. Enter your password and press Login, or choose Forgot your password in case you need to update it.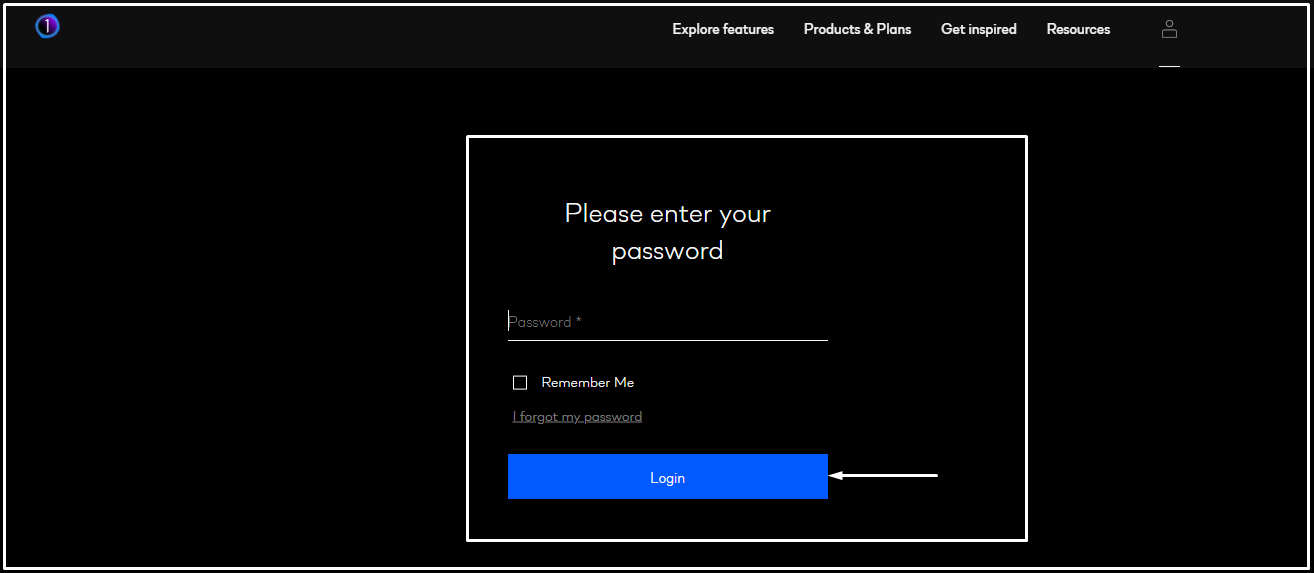 4. Once logged in, navigate to the Order History section and click on View.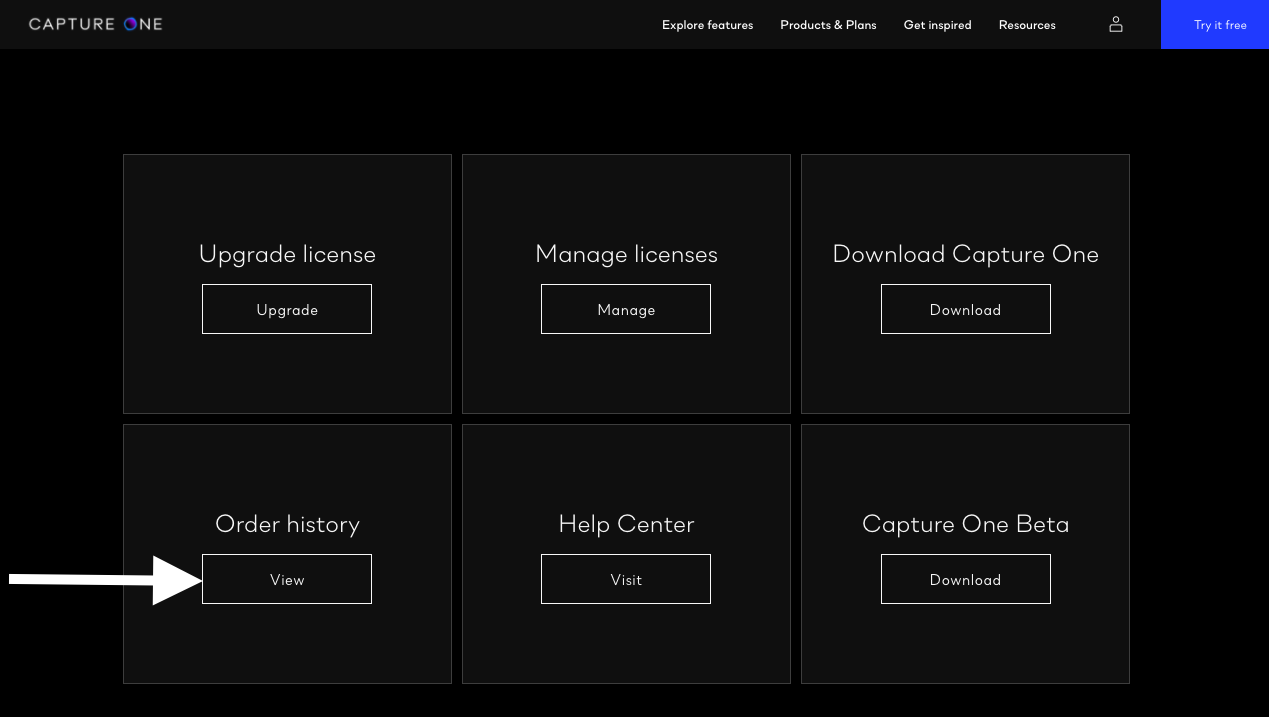 5. Go to the Account Details and Payment Methods tab.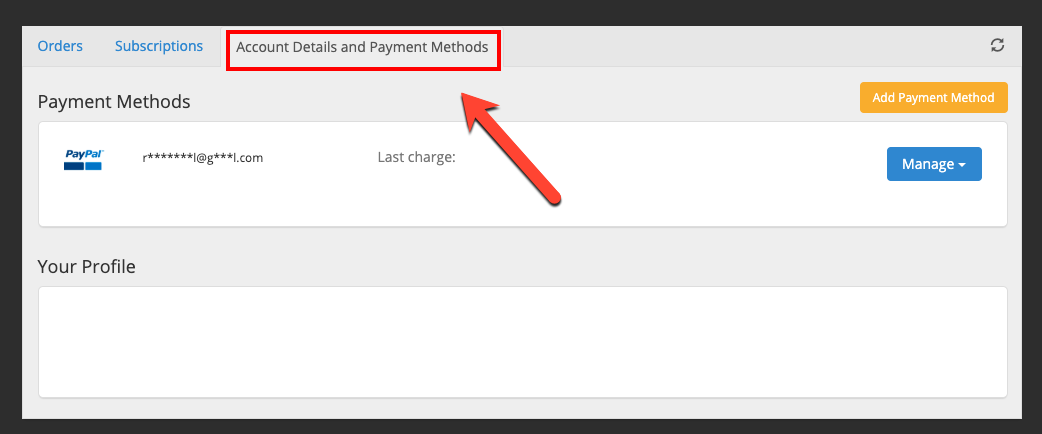 6. Press Add Payment Method in the upper-right corner and choose a preferred payment method.

7. To change the payment method, click Manage and choose the Update payment method option from the dropdown menu.