QUESTION
I've paid with my Credit Card before but would like to change my payment method to PayPal. How do I proceed?
ANSWER
All purchases are made through one of the following payment methods - Credit Card or PayPal. In order to change your payment method, go to www.phaseone.com first and log in to your Phase One account. Afterwards, click the Go to Fastspring order history button.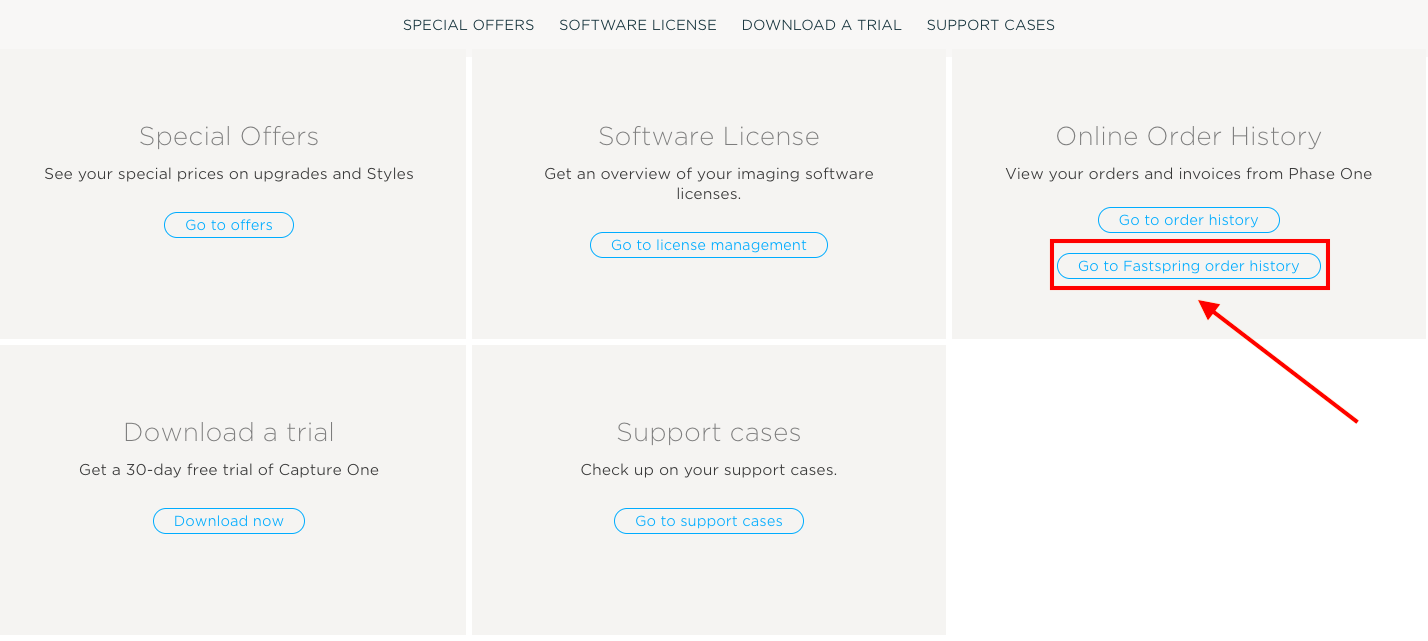 Select the Account Details and Payment Methods tab.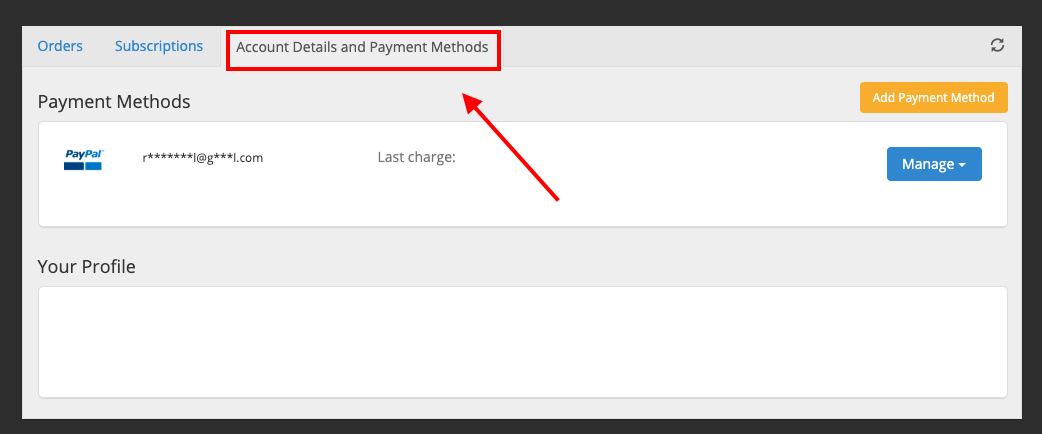 Press on Add Payment Method in the upper-right corner and choose a preferred payment method.