Layers are an essential feature for images that require complex adjustments. You can have as many as 16 separate Layers associated with one image. Each Layer will be displayed in a list or stack in the Layers panel along with a description of its type, master opacity, and a checkmark indicating that the Layer is enabled. To see the effect of the Layer on the image and, therefore, the masked selection and any adjustments or repairs applied, simply toggle the checkmark on/off next to the layer.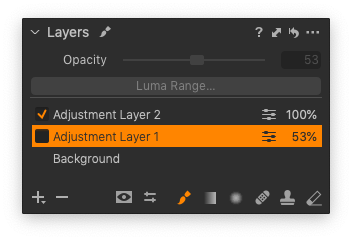 When enabled from the main menu Layer -> Display Selection Points, Selection Points for each Layer are visible in the Viewer, you can use them to switch quickly between them without a returning to the Layers panel.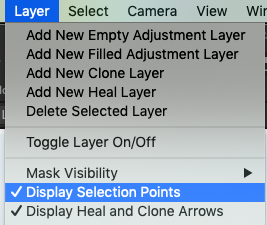 Clicking on the Create New layer button adds a layer to the top of the stack.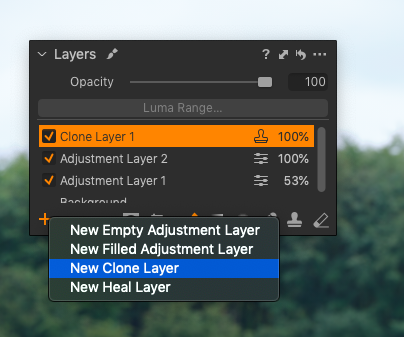 Layers are not linked in the stack, so you can freely move them up or down to organize them. Simply click and drag it up or down the stack to reposition.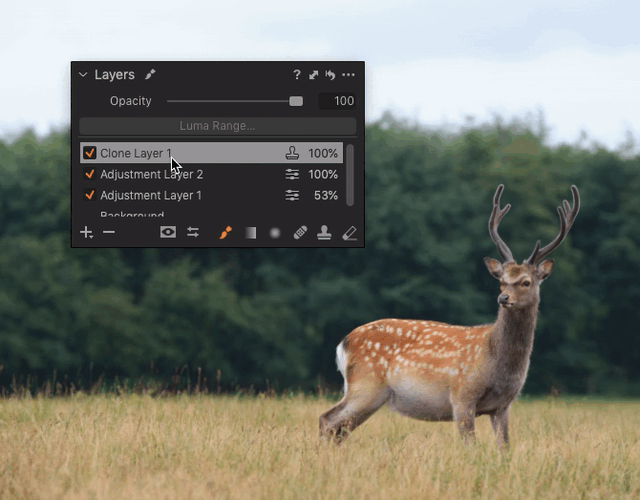 Layers can be renamed by clicking on their name or hitting Enter on the keyboard. To rename a Layer, go to the Action menu of the Layers tool and select Rename.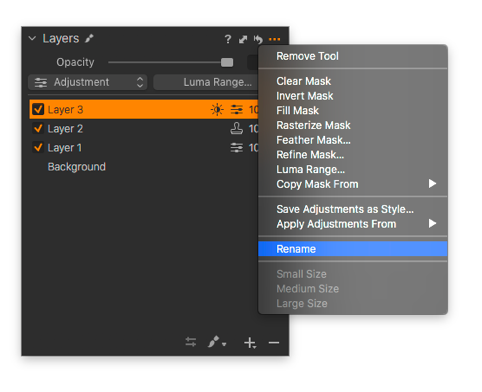 A layer is selected when it has an orange bar and you can then perform commands from the Layers tool and Action menu.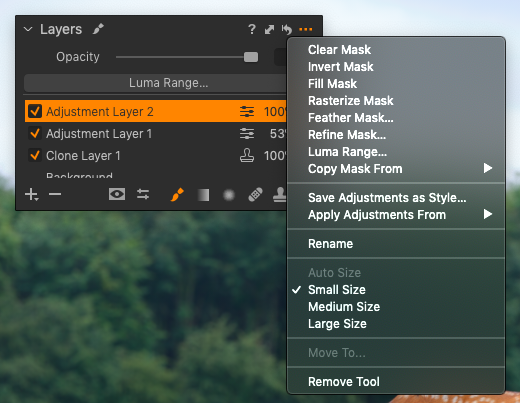 When the layer bar is silver, the layer is selected but the focus has moved away to other actions or tools, such as when drawing masks or applying adjustments to that layer.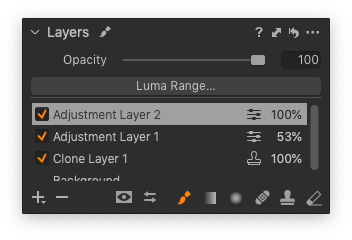 Layers can be quickly discarded by selecting it in the stack and pressing the Delete Layer button, though this will also delete any selections, adjustments, and repairs made.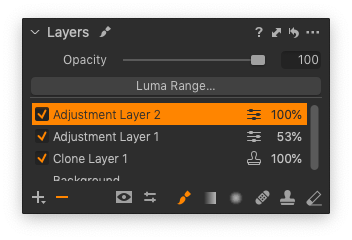 In order to make a Style containing layers (from 16.0 onwards), navigate to the Style tool tab, click "..." and then Save Custom Style... whilst ensuring you have ticked the layers you wish to include in the Style.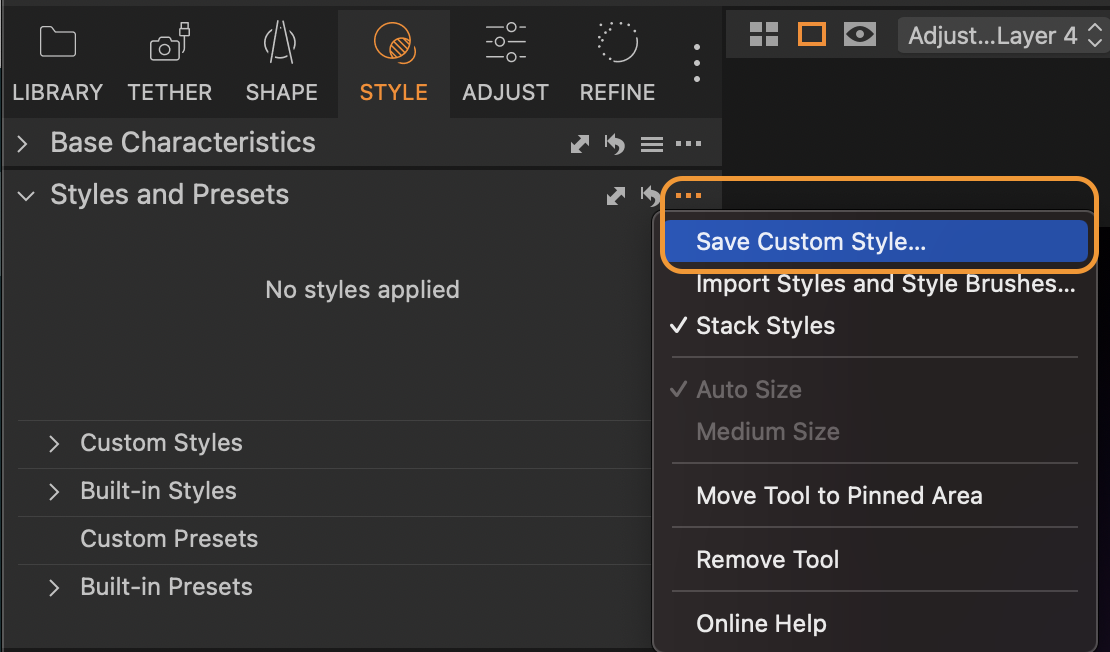 Styles can include Layers, as well as any other adjustments, including Smart Adjustments. Tick the box next to the layer or adjustment you wish to include in the Style.
<< Deleting a layer | Creating a mask >>