Inverting negative or positive film is a specific feature available in the Capture One Cultural Heritage product variant. This option is not present in Capture One Pro/Fujifilm/(for Sony)/ Express.
1. In the Base Characteristics tool, click on the Mode drop-down menu and change the default operating mode from Photography to Film Negative or Film Positive, depending on the film type captured.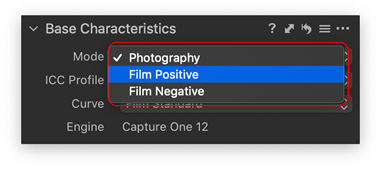 2. Change the Channel Mode for Auto Levels in the preferences under the Exposure tab to use the individual Red, Green and Blue Channels Mode instead of the default RGB mode.
3. Apply White Balance adjustment, typically using the neutral frame.

4. Set a crop using either the Crop tool or the Auto Crop tool.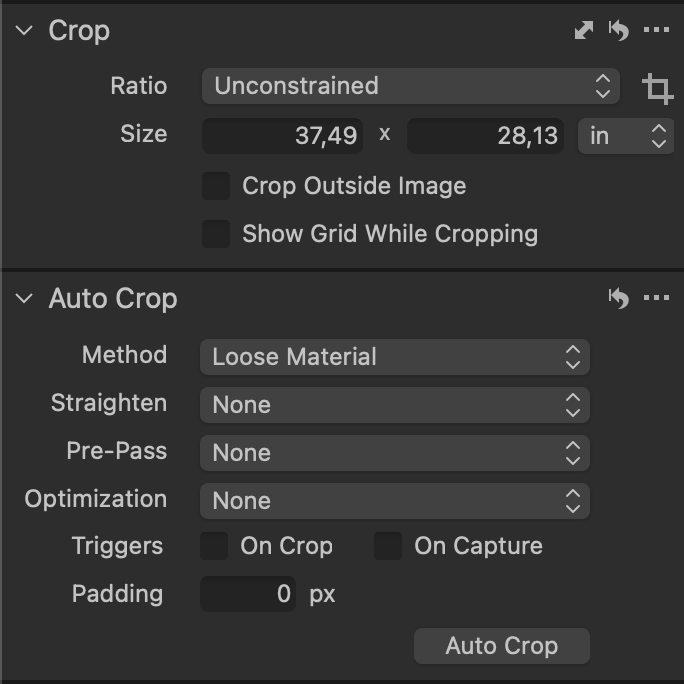 5. Apply Auto Levels. Note that when using the Auto Crop tool, it is possible to have Levels adjusted automatically after the auto crop by choosing Auto Levels on Interior Crop in the Optimization drop-down menu.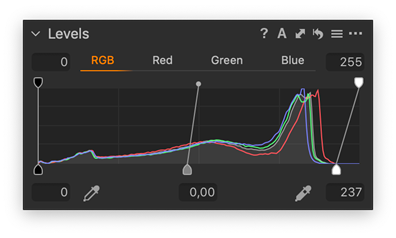 TIP: If the capture includes a large unshielded area of the light-box, crop individual frames before applying levels adjustments.
<< Base characteristics from Capture One CH | Tools lock in Capture One CH >>