Capture One Pro enables you to add a watermark when processing variants as JPEG, TIFF, PSD or PNG files to protect your copyright and deter others from unauthorized use of your images. Note that watermarking is not available when processing variants as DNG files.
The Process Recipes tool allows the option to create a watermark using the system's fonts, certain tokens, or to import a ready-made graphics file or image with a transparent background.
Capture One is compatible with all common graphics and image file formats that support transparency for use as a watermark. When the PSD file format is selected from the recipe's Basic tab, the watermark will be included automatically as a separate layer, allowing it to be edited further in Photoshop.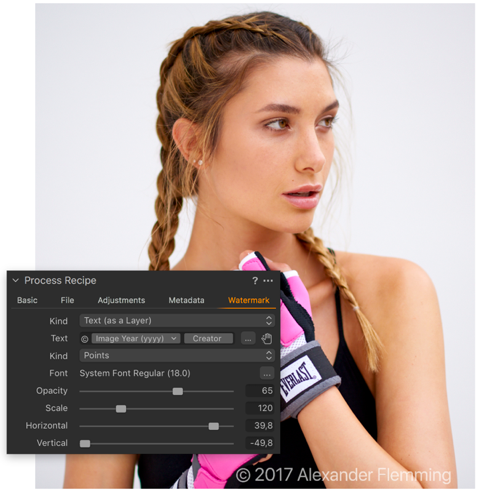 NOTE: In Capture One Express, there is no option to add a watermark.