QUESTION
Whenever I launch Capture One, no recent documents are shown.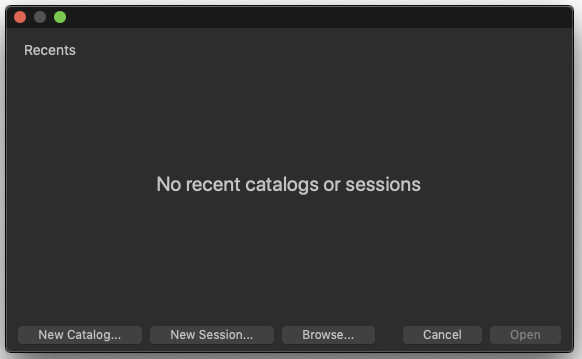 Similarly, in the Library tool, there is no other document listed beside the one currently open.

ANSWER
The Recent Documents list is now managed by macOS rather than the application itself. This global control is set in System Preferences, under General:
Setting this to a value greater than 0 will result in the recent documents appearing in Capture One.