Capture One sometimes offers promotional voucher codes that can be used to decrease the product price in Capture One web shop.
How do I use the voucher code?
When you go to Capture One web shop, choose the product you want to purchase and click on Buy now -> Enter promotional code.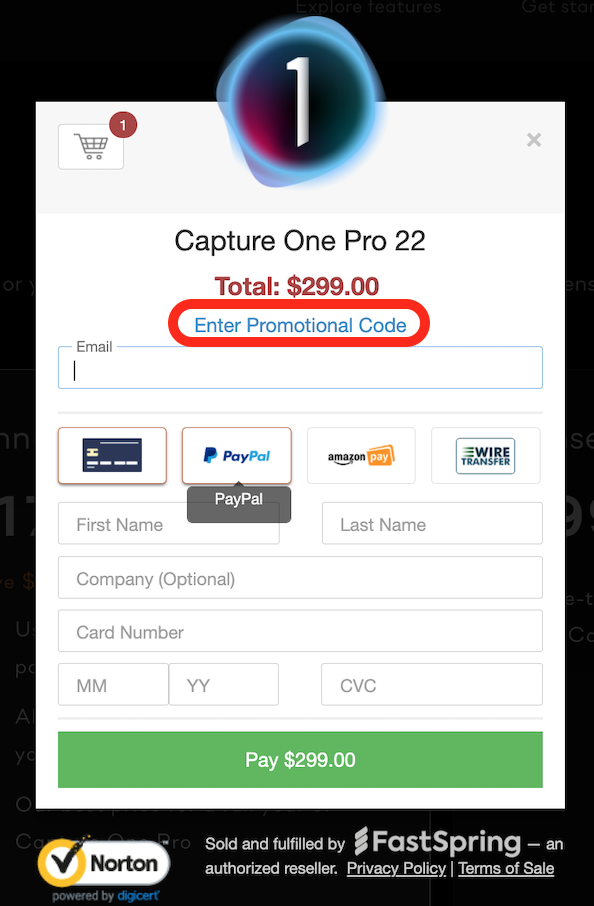 After that, enter the voucher code you have received and press Apply. After making sure that the price has been decreased, just proceed with the payment.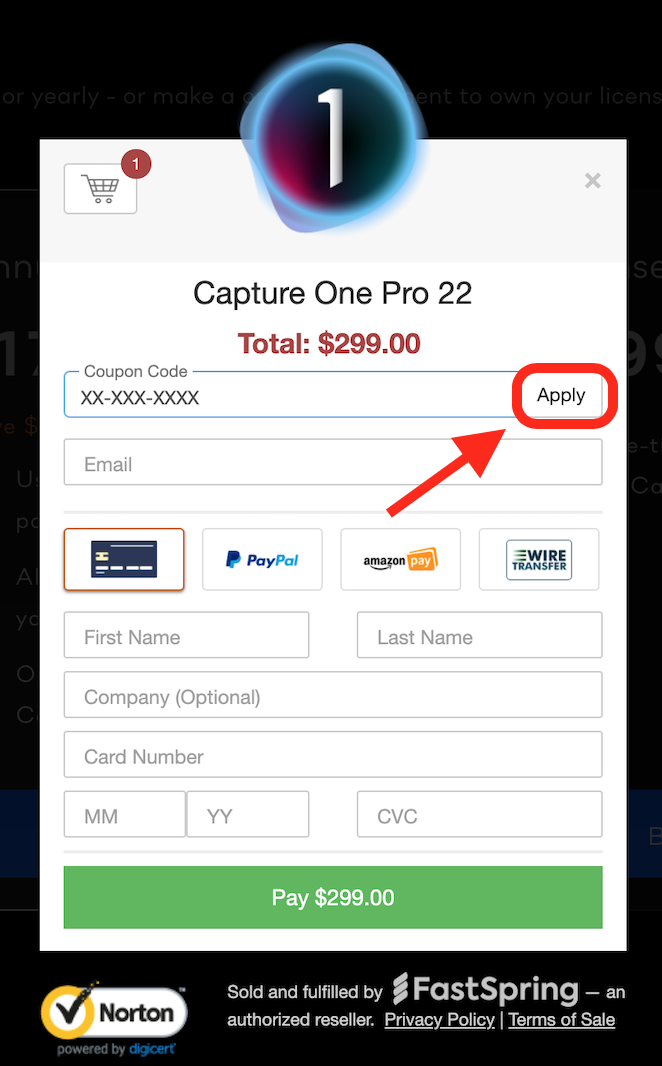 How many voucher codes can be applied to the same purchase?
Only one promotional code can be used each time and therefore cannot be combined with other offers using promotional code. The same applies to gift cards.
Why doesn't my voucher code work?
There might be a few different reasons indicating why you are not able to redeem a certain voucher code:
Time to redeem/activate the voucher has expired.

The voucher has already been used.

The voucher code is not applicable to the product that you are trying to purchase.
Can I use the voucher code, even though it has already expired?
The promotional code is valid for a limited period of time only. If you have not managed to use the code within the campaign timeframe, you are not eligible for a discount provided by that promotional code.
Can I still get the discount, if I have purchased the same product only a few days prior to the discount campaign?
New discounts are not applicable to the purchases, made any time prior to the first day of the discount campaign.