Learn how to:
Apply ratings and color tags
Utilize Sets for selecting the best images
Sort images using Filters and Smart Albums
With the introduction of Capture One 20, the Select Next When option was introduced to help you with high-volume sorting tasks. Once enabled, Select Next When will automatically bring you to the next photo when star rating/color tagging. Find this new feature in Select -> Select Next When -> Star Rated/Color Tagged. Make sure that the Edit Selected Variants option is disabled. Select Next When also works with Sets (selections of images). Once you color tag/star rate the last image in a Set, it will automatically switch to the first image in the next Set of the same size.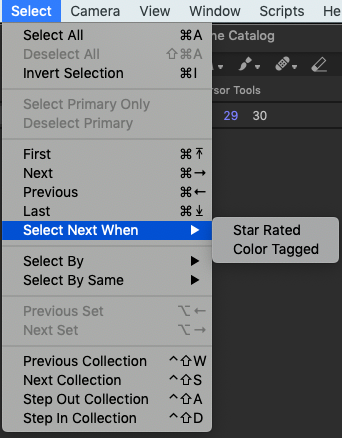 N.B. Color tags are only supported in English – if you have tags in other languages, then you may find that they are not read or ignored by Capture One