If you encounter the error: "Unable to Open Catalog: The catalog couldn't be opened due to a locking conflict. Please check permissions on the catalog folder", find the catalog package in Finder. Right-click on the catalog package and choose Get Info: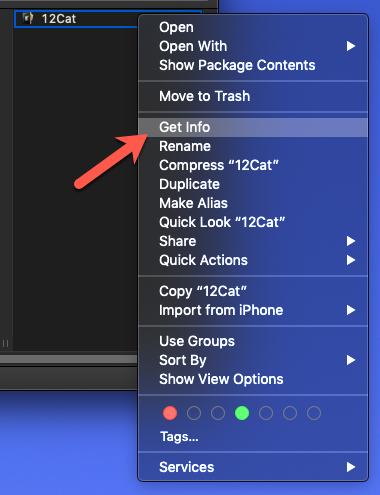 In the Get Info window, uncheck the Locked property.

The catalog should now open properly.