QUESTION
I've accidentally installed multiple copies of the same style pack. How can I most efficiently remove them?
ANSWER
You can remove individual styles from within Capture One as outlined here: Deleting a Style. However, sometimes it's just easier from Finder. To do so, open Finder and select Go > Go To Folder from the menu bar. You can also press cmd+shift+G.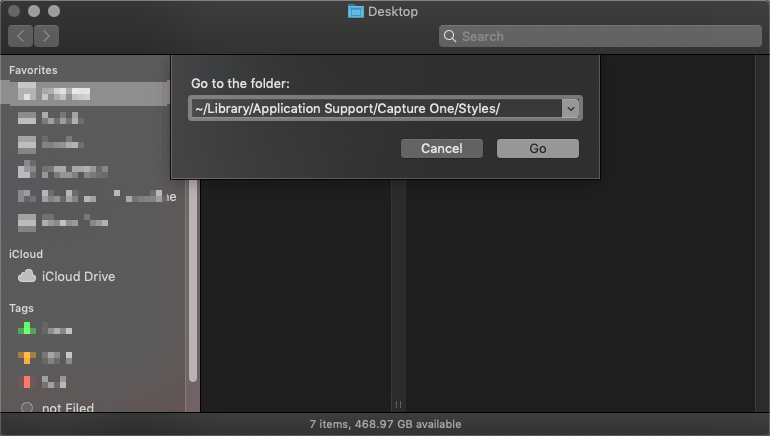 In that resulting window, copy/paste the following:
~/Library/Application Support/Capture One/Styles/
This will take you straight to the Styles folder. You can then remove or delete the .costyles or style packs (folders). Be sure that you want to delete them before emptying your system Trash!
The next time you launch Capture One, the updated list of styles will be shown.