QUESTION
For some reason, my images are not processing. How can I fix this?
ANSWER
There are a few reasons why images might not be processing. Let's look at a few causes.
The Batch Queue is stopped
The Batch Queue is a list of tasks: the images to process and the recipes to process them with. This list also has the ability to be paused. When it is paused, variants can be added to the queue but the processing will remain stopped. When an image is in the queue, the thumbnail will have an orange gear icon: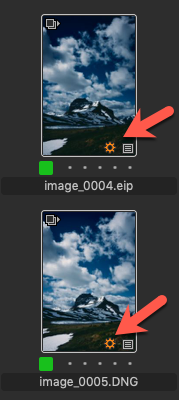 To restart the Batch Queue, open the Batch Queue tool and click Start at the bottom of the variant list.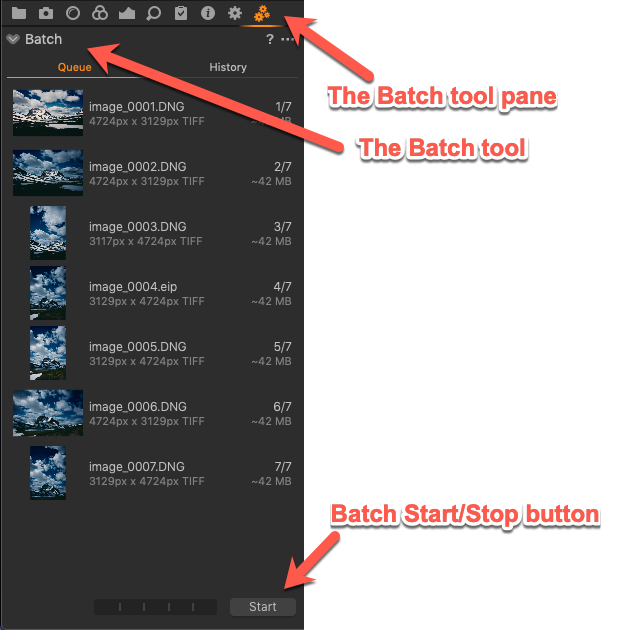 The Batch Queue is being held up by a corrupt file
Sometimes, the Batch Queue can be fed a corrupt image or file that will cause it to hang, and prevent further files from being processed. In this case, you should clear the batch queue. This can be done in the application via the Batch tool's dropdown menu: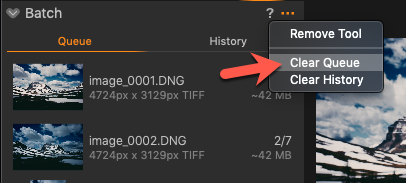 If this doesn't resolve it, you can manually clear the Batch Queue by deleting its cache folder from disk. This is located at:
~/Library/Application Support/Capture One/ (macOS, use Finder > Go to Folder to access quickly)
%appdata%/Local/Capture One/ (Windows)
Restart Capture One and this will be reflected.
A Recipe has become corrupt
Rarely, a process recipe will become corrupt. Creating a new one from scratch will bypass this issue.
A Recipe is not enabled
When the process recipe is highlighted in the Process Recipes tool and its parameters are reflected in the Process Recipe tool below, make sure that there is a checkmark next to it as well.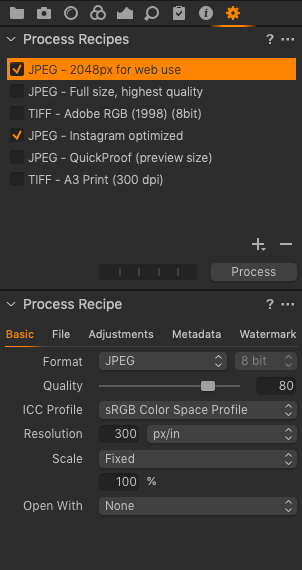 Otherwise, if there is no checkmark next to the highlighted recipe in the Process Recipes tool, there will be a warning as shown below.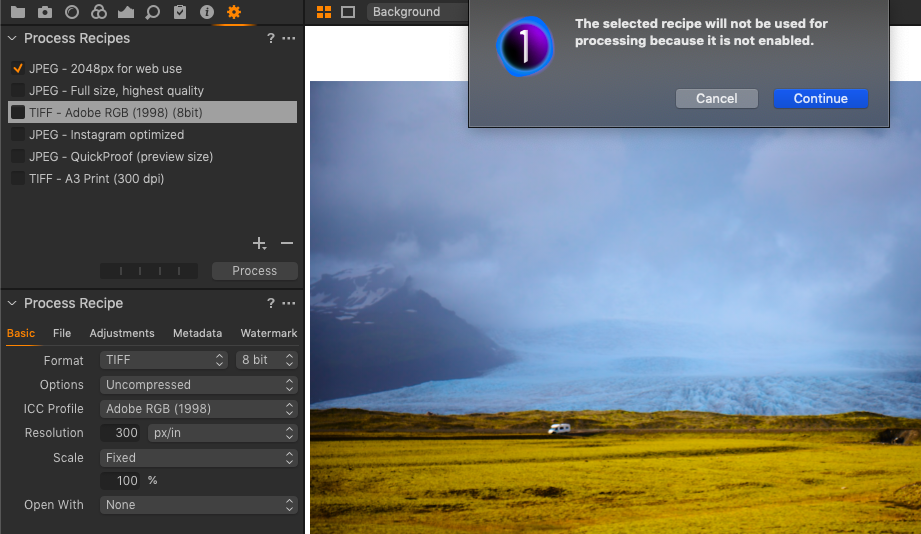 NOTE: With the release of Capture One 21 (14.3.0) the Batch Queue and Process History have been removed from the export settings.