You can edit the primary variant from a selection of multiple images while observing the adjustments against the other selected variants in the viewer (only the primary variant is affected when making adjustments – use copy and apply to apply adjustments to multiple variants)

N.B. The size of the images displayed is dependent upon the screen size and the number of selected images (up to 11 images can be shown in the viewer at any one time).
The following instructions assume multiple image variants are already selected.
Navigate to the image in the selection/group.


In the main menu, deselect Image -> Edit All Selected Variants or click on the multiple thumbnail icon in the Toolbar to deactivate it (grey-colored).


The Primary Variant is ready to be edited.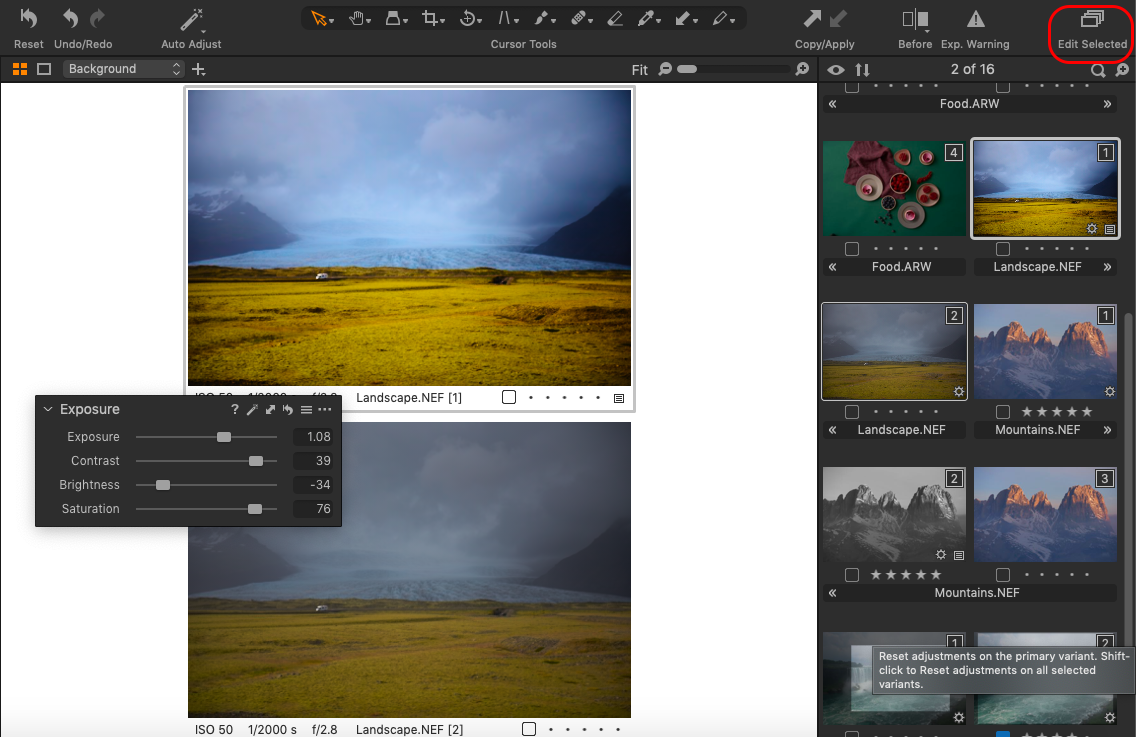 If you want to edit all selected variants you should select Image -> Edit All Selected Variants.



Alternatively, navigate to the upper-right corner and click on the icon as shown below (the icon is orange when enabled).

NOTE: When the feature Edit All Selected Variants is enabled, the styles, presets, rating, color tags, and other copied adjustments are applied to the batches of images. If you need to change this behavior and apply changes only to certain images, you should disable the Edit All Selected Variants option.
<< Selecting and deselecting the primary variant | Selecting images >>