QUESTION
In certain scenarios, it is necessary to explicitly allow Capture One to have full access to the computer. How can I enable this?



ANSWER
1. This can be done via the System Preferences in the Security and Privacy pane.
2. Then, select Privacy at the top and Accessibility on the left side.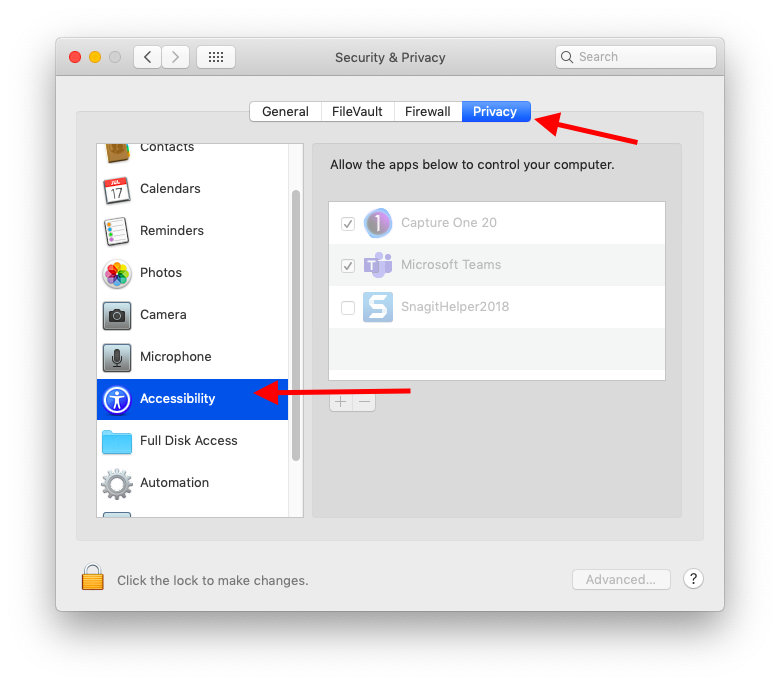 3. Unlock the pane via the padlock icon at the bottom left. You will be prompted for your macOS user password.
4. Scroll down and find Capture One on the list. Check the box next to Capture One to provide access to the software. If it is not there, then click the plus button below the list and locate Capture One in your /Applications/ folder.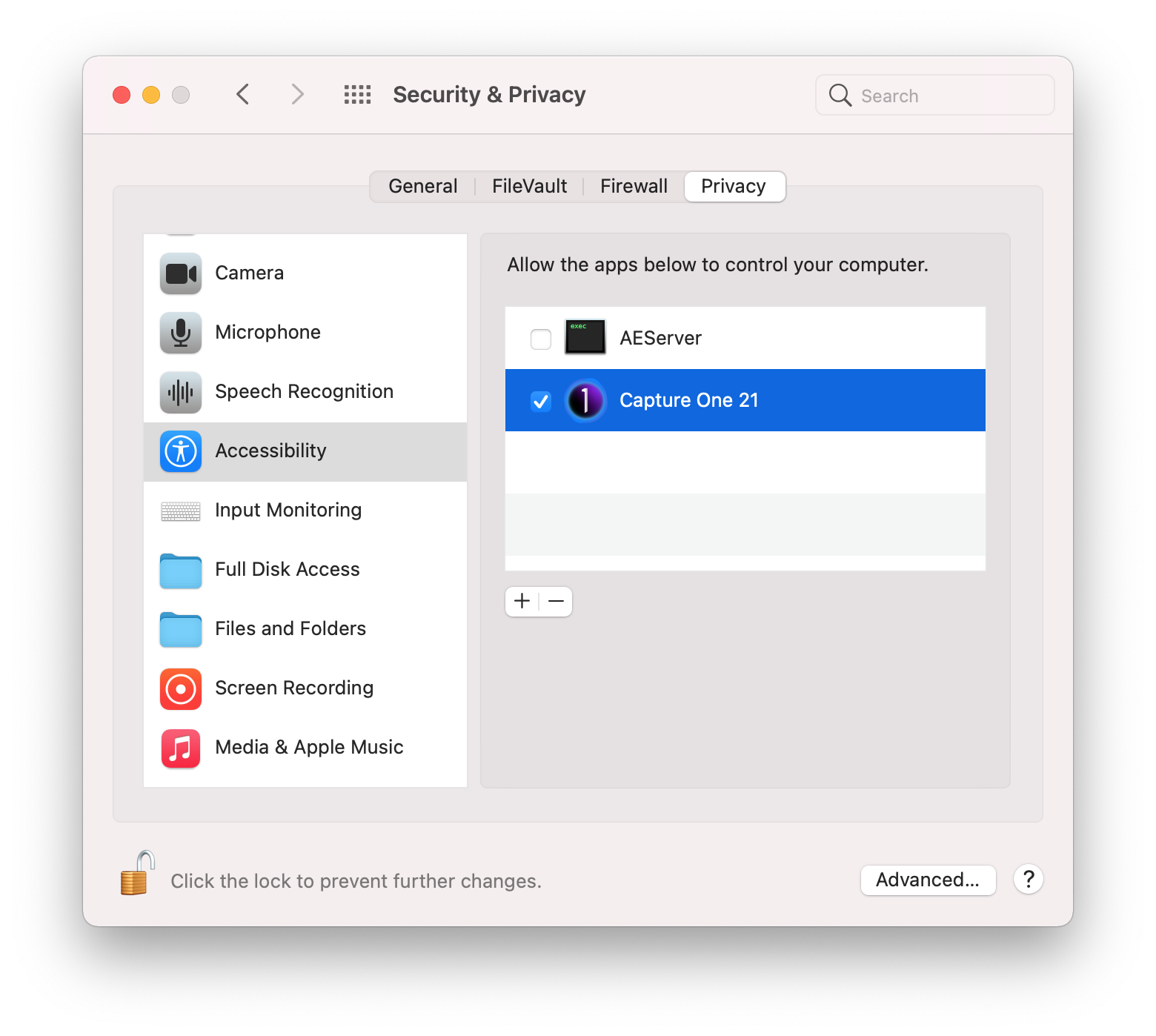 Do this for both Accessibility and Full Disk Access options.