QUESTION
I'm processing images via recipes or Export Variants and everything looks successful, but the files aren't where I expect them. Where can I find them?
ANSWER
If exporting via "Export Variants"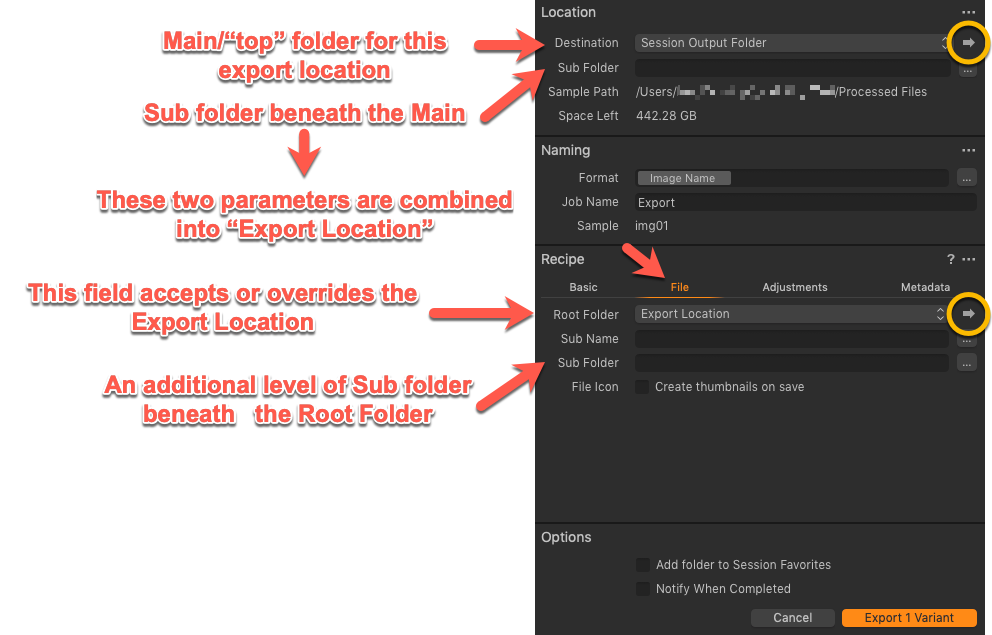 The files will be processed out to a file path that is the result of the Location and File tab's path. The yellow highlighted arrows are shortcut buttons to open those folders in Finder or File Explorer.
If exporting via "Process Recipe"
The flow is similar, with the Output Location tool replacing "Location" and Process Recipe tool replacing "Recipe":