QUESTION
The images appear to be slightly cropped after import. Why does that happen? How to avoid that?
I often work with a wide-angle prime or zoom lens. My files arrive with a crop that I cannot remove. How can I avoid this and process to the maximum resolution of my camera?
ANSWER
This usually happens because of the automatic lens correction, which hides distorted areas. To avoid this, go to the Lens Correction tool in the Lens tool tab and open the Action menu. Select Disable Default Lens Correction and make sure the checkmark is there.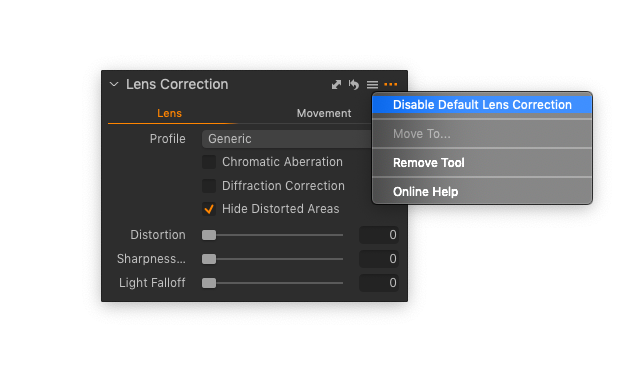 If the same thing happens even after disabling default lens correction, set the value of the Distortion slider to 0.