IMPORTANT: Use online activation to launch Capture One trial.
1. Download fully-featured 30-days Capture One trial
2. If you already have an account with Capture One, you will be requested to Log in. If you are a new user, you will need to Sign up and create an account.
3. After downloading and installing Capture One, you will have to launch it.
Click Let's get started.
4. You will be transferred to Log in to id.captureone.com
Once you are logged in, your authentication is complete.

NOTE: When the notification appears, click open Capture One 22 or select the checkbox to always allow the id. captureone.com to open the app.
5. Select Start trial.
6. Click Launch Capture One.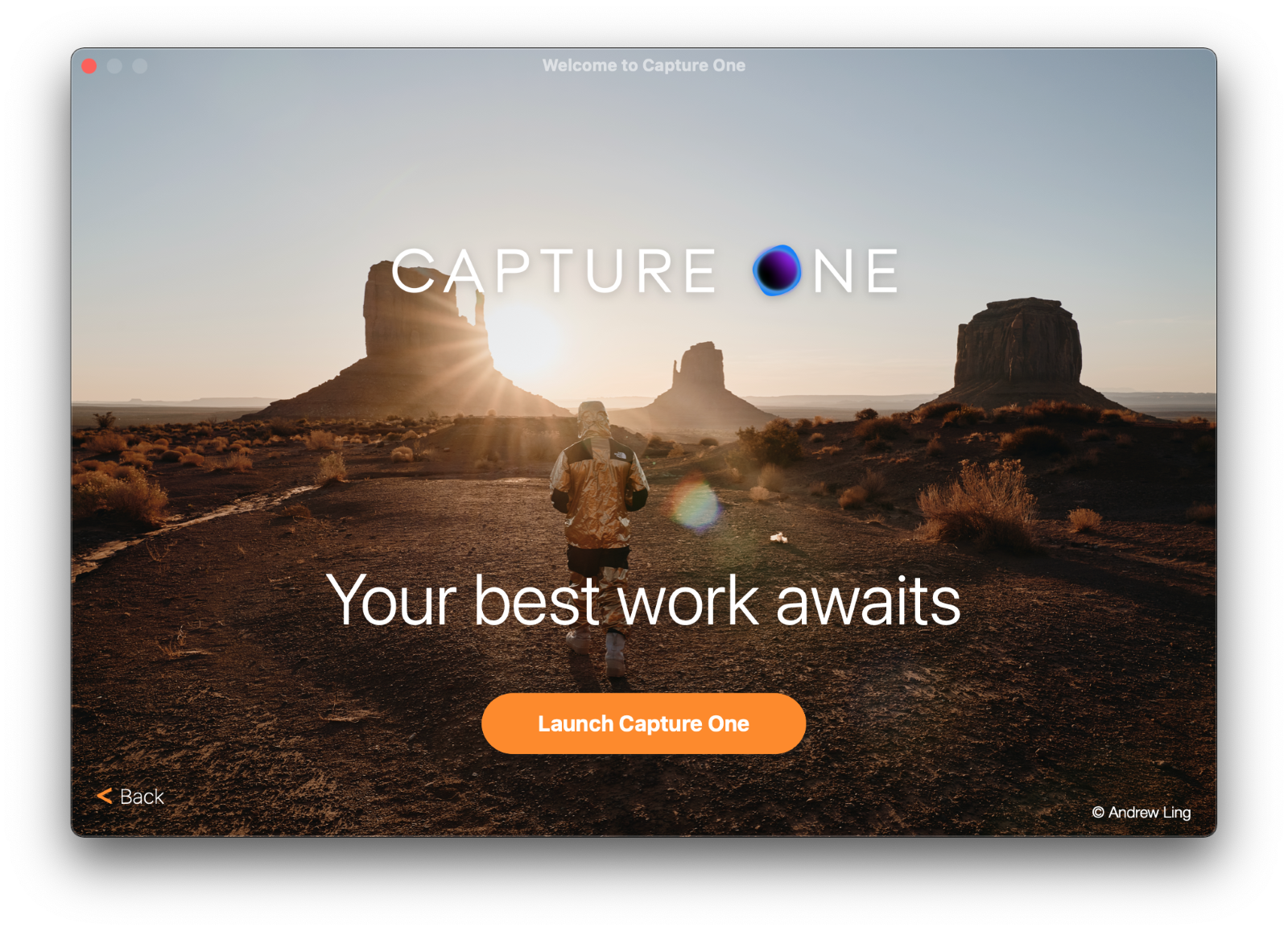 Capture One trial will be active within 30 days from the moment the software was first activated on any of your workstations. After that period, Capture One trial will be deactivated on all your workstations.
IMPORTANT: The 30-days trial period cannot be extended.
7. You will be able to use Capture One Pro trial on 3 machines. Check the number of available activations in your account on captureone.com or from inside the application Capture One -> License / Help -> License (macOS/Windows).
IMPORTANT: If you decide to test another product variant after the 30-days trial period expires, you will get the following message in your account.