PROBLEM
The program crashes when I am trying to export images. Why does it happen and how to fix that?
SOLUTION
In case the problems with processing/exporting images occur, then there may be an issue with the OpenCL pipeline of Capture One.
1. Navigate to Capture One -> Preferences on Mac or Edit -> Preferences on Windows.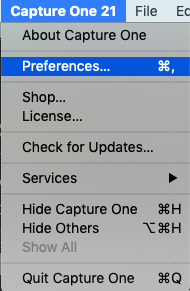 2. In the General tab under Hardware Acceleration, set the Display and Processing options to Never. Then, restart Capture One to commit this change.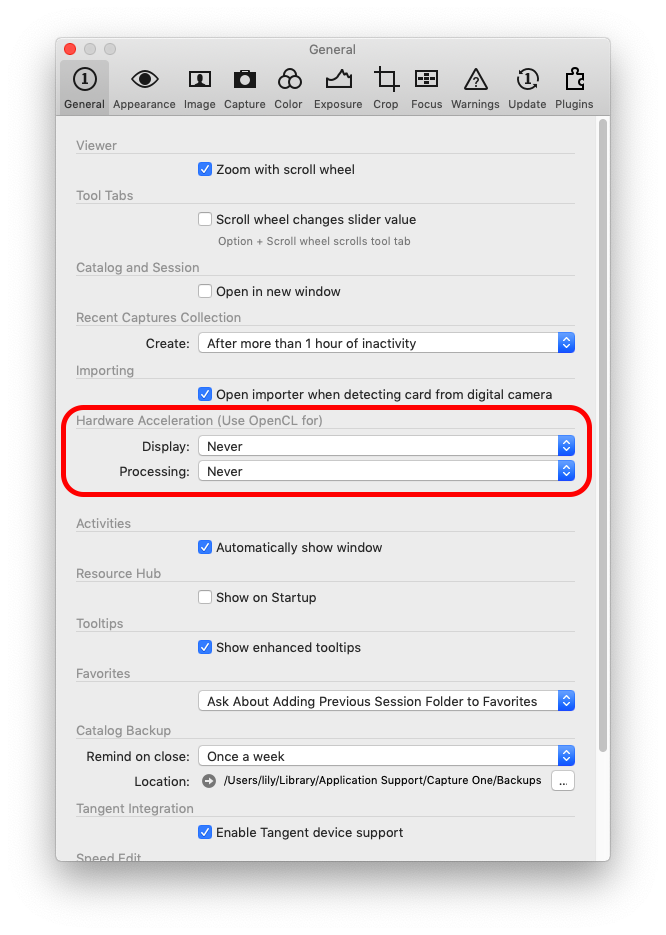 You can also find more about OpenCL in this in this article:
Troubleshooting OpenCL in case of viewing / processing / exporting problems