PROBLEM
With longer exposure times and additional heat, 'hot' pixels may be visible. The following image illustrates the examples of hot pixels. Such pixels are almost white or black. How to fix that?
SOLUTION
This can be fixed using the Noise Reduction tool in the Details tool tab.
Settings used in the Noise Reduction Tool:
Remaining pixel points are removed with the Spot Removal tool in the Details tool tab for better overall results.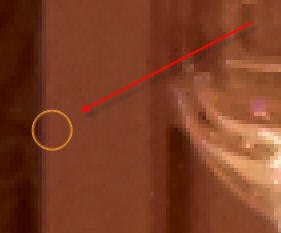 Settings used in the Spot Removal tool:
General recommendations on avoiding hot pixels
Temperature
The ambient temperature will affect any digital device as well as any digital camera in regard to image quality, this is the nature of any CCD and its effect on the pixels.
ISO
Changing the ISO setting and doubling the value will half the recommended exposure time. This can be used to avoid hot pixels. This is also only recommended and a general guide. For example, ISO 50 - 60 sec. exposure ISO 100 - 30 sec. etc. However it should be noted that with Higher ISO settings there is a likelihood of higher general noise, so this workaround should be used in balance with the circumstances of the shot.