QUESTION
Is there a manual on how to use Capture One?
Do you have a guide book in my language (German, French, Italian, etc.)?
ANSWER
You can download the User Guide in pdf for different Capture One versions here:
How to use the online User Guide
Here you will be able to find almost everything you need to learn how to operate Capture One. The Capture One User Guide section is the online manual that not only provides all the necessary information regarding the way Capture One functions but also allows an interactive search and quick navigation throughout the knowledge base. For example, if you want to learn more about the Noise Reduction tool in Capture One, just type in "noise reduction" in the search field and you will get a bunch of results listed.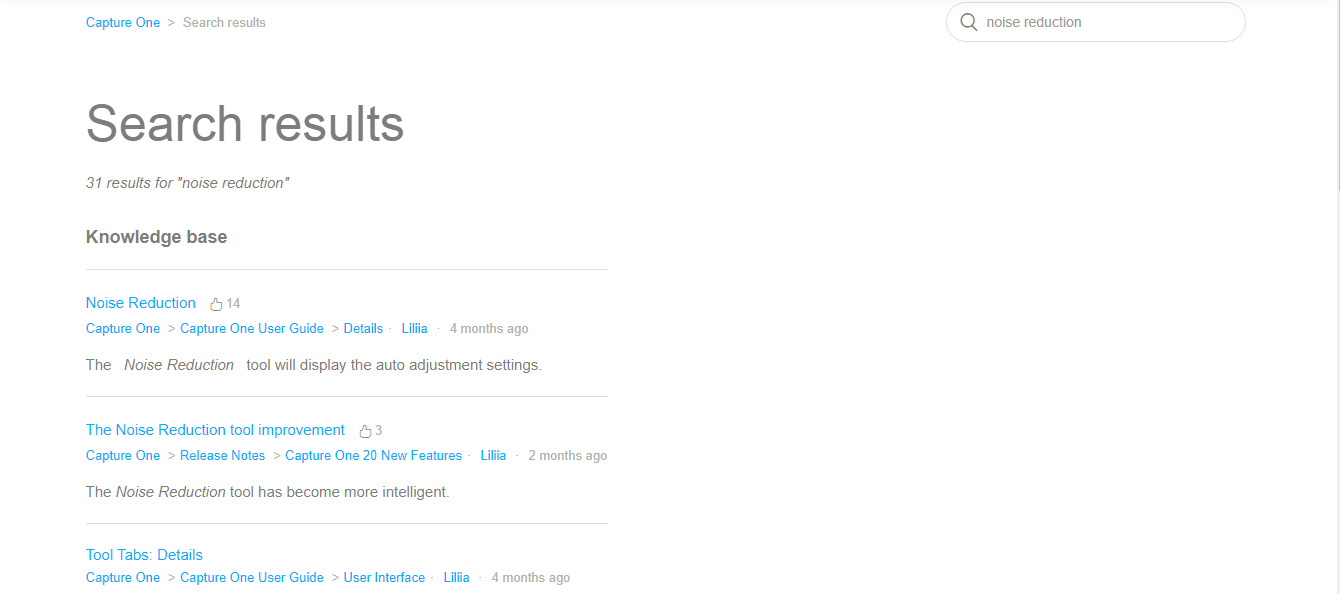 Once you have found the article that answers your question, make sure to rate it as helpful at the bottom of the page. It will help our users with similar requests to get the most relevant articles right away.
Tutorials
For your convenience, we have crafted a set of video tutorials that explain how to use certain tools in Capture One.
Visit our YouTube channel - https://www.youtube.com/channel/UCJgJWICGMzzvXk2wIgqxVEQ/videos
User Guide in other languages
Currently, the articles in Help Center are available mainly in English. Once the articles in other languages are in Help Center, we will definitely announce that.
In case you would like to see the User Guide in your language, please write a comment down below.