QUESTION
I've created a text watermark and it's visible on the screen, however when I export the edited photos the watermark is not there. What am I doing wrong?
ANSWER
Step 1. Create a watermark
To create a watermark, you need to go to the Output tool tab and select the recipe. In the Watermark tab of a chosen recipe, specify all the necessary settings.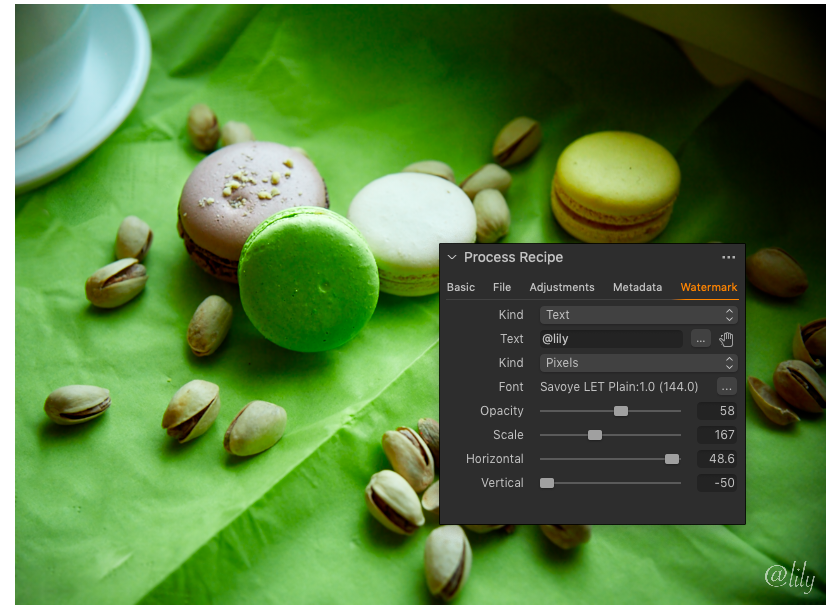 You can add a watermark when processing variants as JPEG, TIFF, PNG, and PSD files. In the latter case, the watermark will be included automatically as a separate layer and can be further edited in Photoshop.
NOTE: Watermarking is not available for processing variants as DNG files. If you try to do that, you will get the error.

Step 2. Process an image with a watermark
When applied to variants, the concept of exporting and processing is essentially the same. As Capture One always works non-destructively, your source files are copied and any adjustments made are applied using a file format chosen in the Process Recipe tool.
When it comes to watermarking, it can be applied only during processing but not exporting.
If you go to File -> Export Images -> Variants from the main menu, you will notice that there is no Watermark tab in the Export recipe.
To process your image with a watermark, go to the Output tool tab and press the Process button in the Process Recipes tool.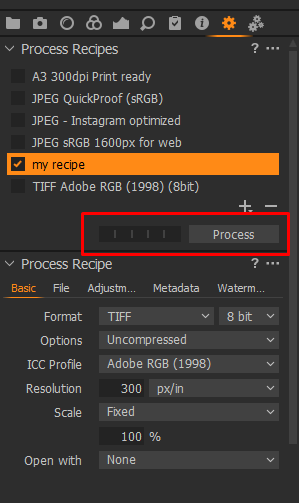 NOTE: With the release of Capture One 21 (14.3.0) Output tool tab has been removed and all export tools have been moved into the Exporter. It has a separate Watermark tool.