QUESTION
When I am importing Styles into Capture One, I get the following error. What does it mean?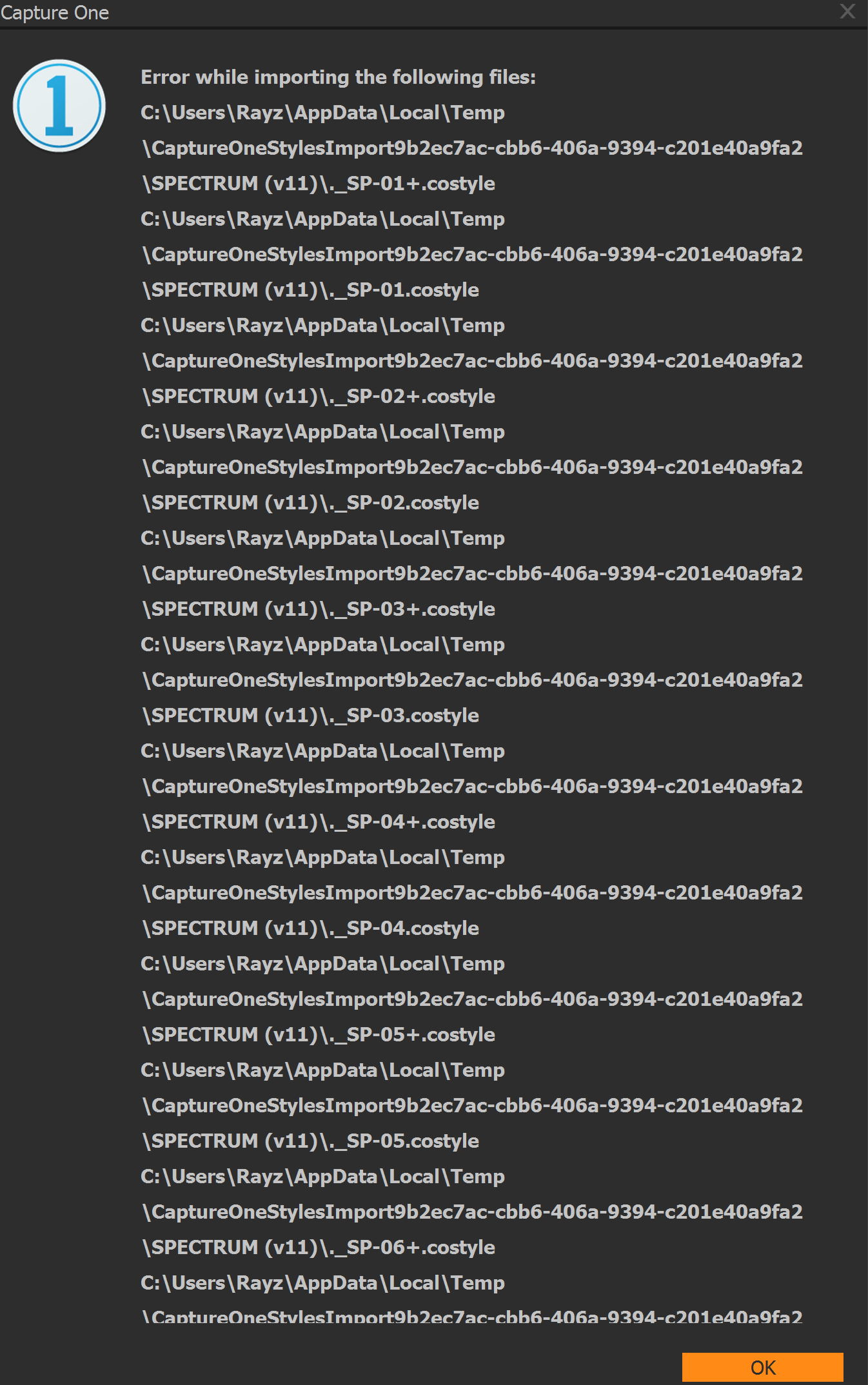 ANSWER
This error may appear when you are importing the same Style Pack for the second time. How is it possible? For instance, if you once purchased and imported SPECTRUM Styles into Capture One, while later obtained the Professional Styles Kit (or another kit) containing SPECTRUM Styles in our web shop, importing all the Style Packs from that kit in bulk will cause the error screen to pop up as the SPECTRUM Styles were previously imported already.
NOTE: Depending on your screen resolution, it may sometimes not be possible to either press OK in the dialog box or close the error window. Press Esc to get back to your workflow.
Nevertheless, all the imported Styles will now be in Capture One, but you will have your SPECTRUM Styles duplicated in Capture One. The same goes for other Style Packs that you will try to import for the second time.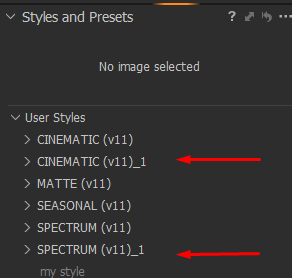 To delete or remove duplicate Style Packs in Capture One, follow the steps outlined in this article.