QUESTION
The unit is set to "mm" in the Crop tool but I want to crop in pixels. How do I change the measurement metric?
ANSWER
The crop unit is inherited from the selected (highlighted) process recipe in the Export Recipes tool located in the Export tool tab.
Export recipes have the Scale field in the Format and Size tool. When you set the Scale field to Fixed, you will be able to select the unit in the Size field of the Crop tool.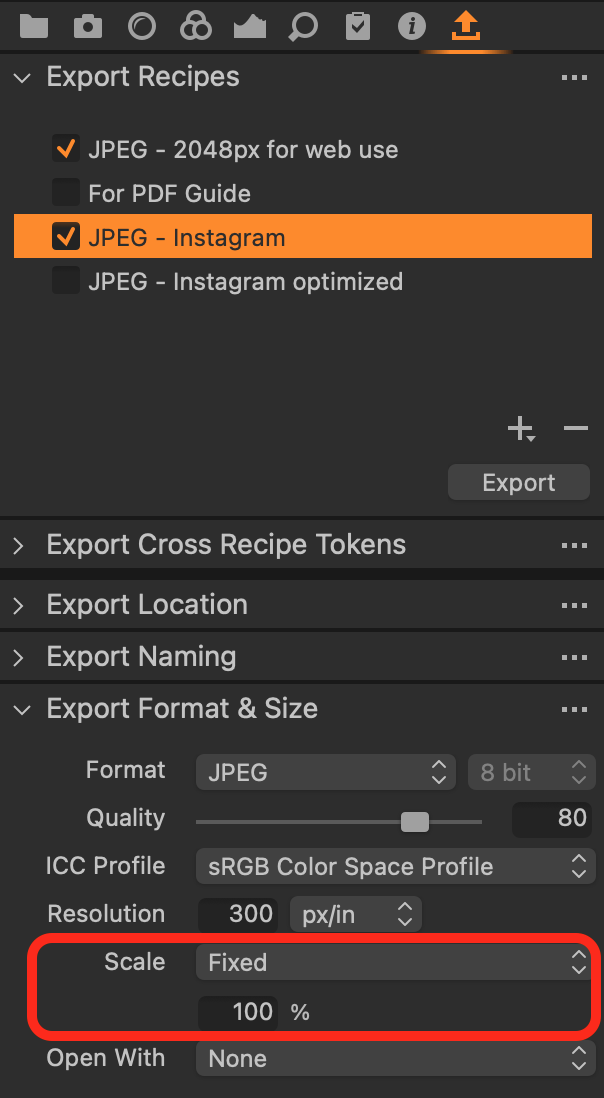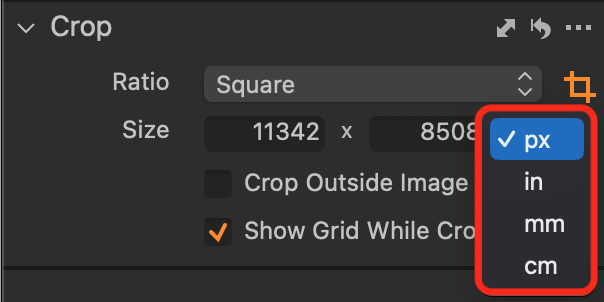 In case you select any other option from the drop-down menu in the Scale field and set the measurement metric to in/mm/cm/px, the size unit in the Crop tool will inherit it. Thus, it will not be possible to change that.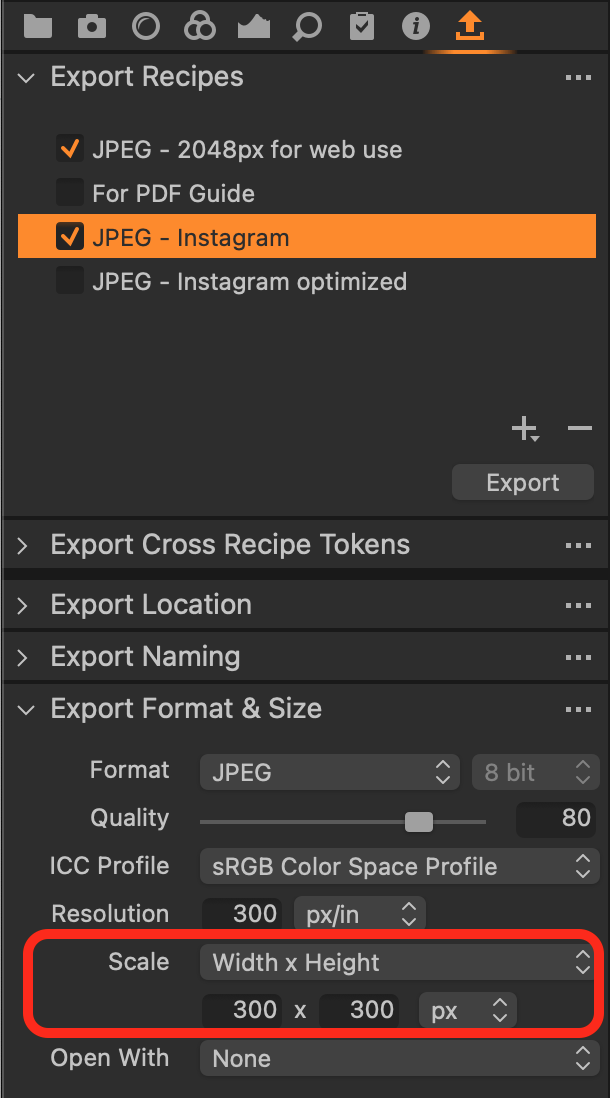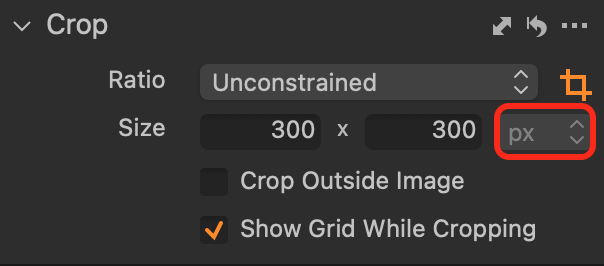 In the export recipes with no Scale option, you will be able to set the desired unit in the Crop tool.
The information about the output image will be reflected in the Export Summary tool.