QUESTION
Is there an Identity Plate analog in Capture One?
ANSWER
In certain third-party applications designed for editing images, the Identity Plate is a personalization item which is useful for slideshows, presentations, etc.
In Capture One, there is no analog but several alternatives present.
Watermark
Capture One Pro enables you to add a watermark when processing variants as JPEG, TIFF, PSD or PNG files to protect your copyright. Note that watermarking is not available when processing variants as DNG files.
To create a watermark, follow the steps below:
1. Go to the Output tool tab.
2. Select a recipe from the Process Recipes tool.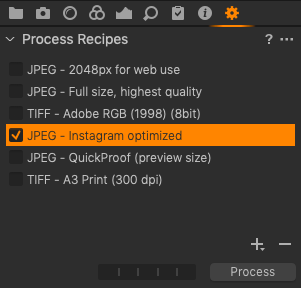 3. In the Process Recipe tool, navigate to the Watermark tab.
4. Select Text or Image from the Kind drop-down menu.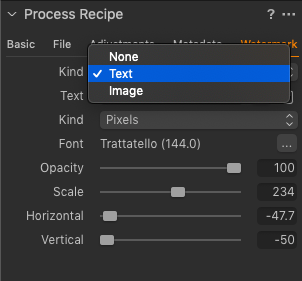 Read more about: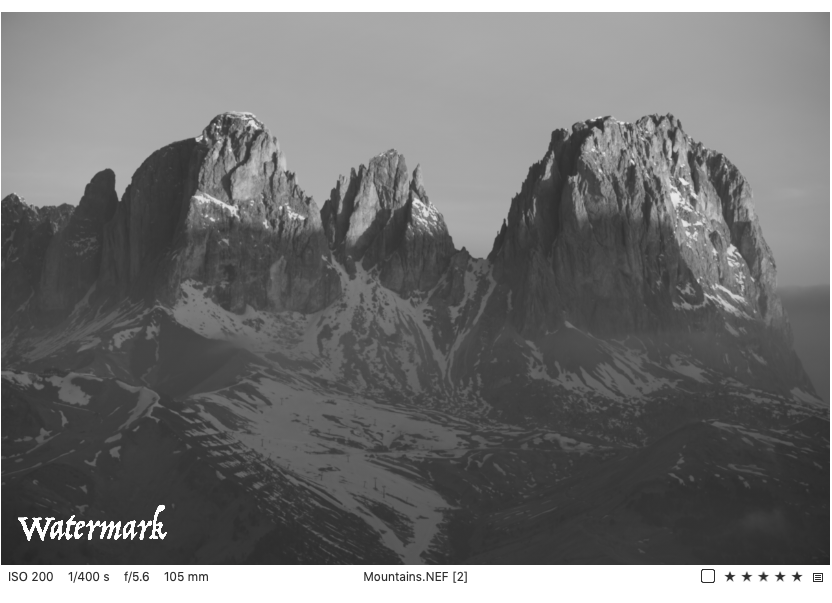 Web Contact Sheet
The Web Contact Sheet lets you showcase your work by creating web photo galleries.
1. Select the images in the Browser.
2. In the main menu, select File -> Export Web Contact Sheet.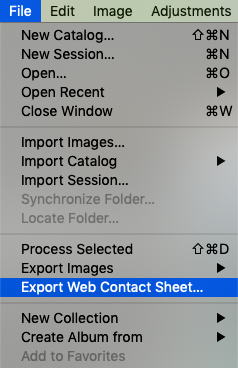 3. Set the required parameters in the Layout, Text, Image, and Output panels in the dialog window. Click Export.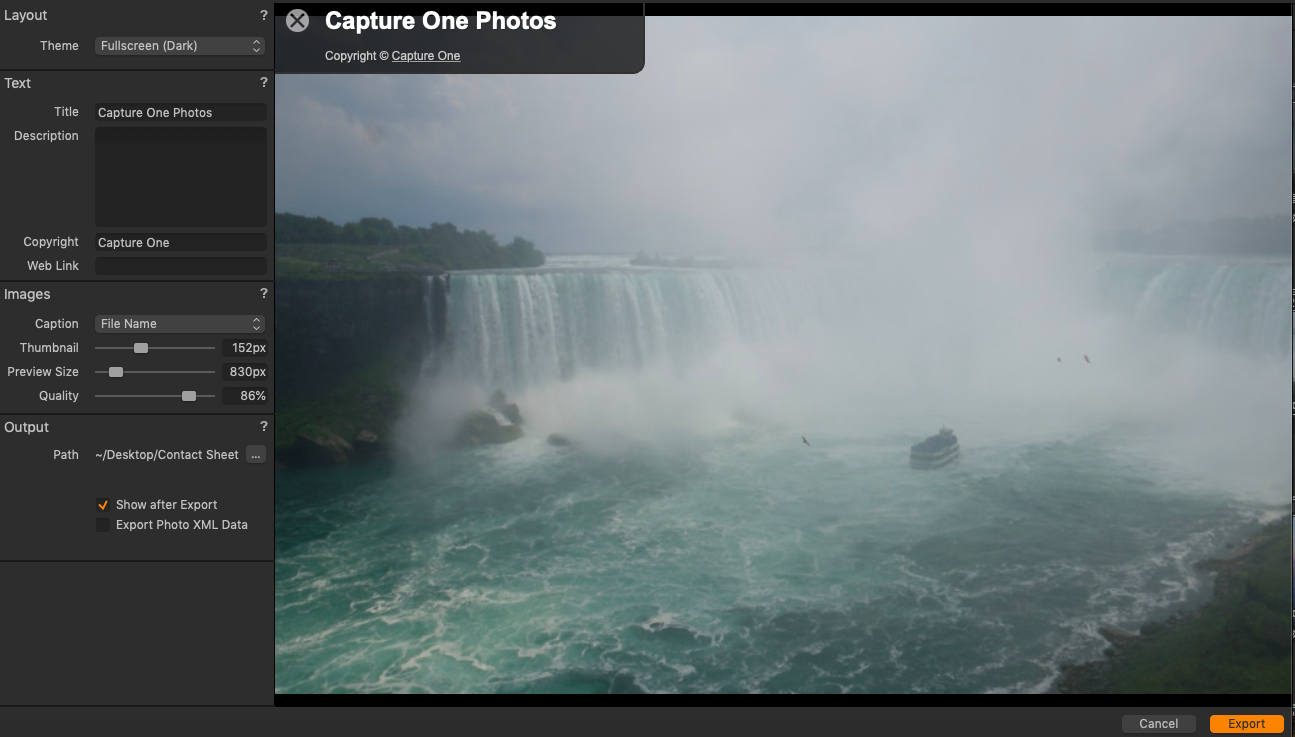 The Title and Copyright fields' data will be presented in the top-left corner of the screen when the Web Contact Sheet is exported.
4. If you put a checkmark next to the Show after Export option, the Web Contact Sheet will open automatically. Otherwise, go to the location it was saved in and click on the .html file.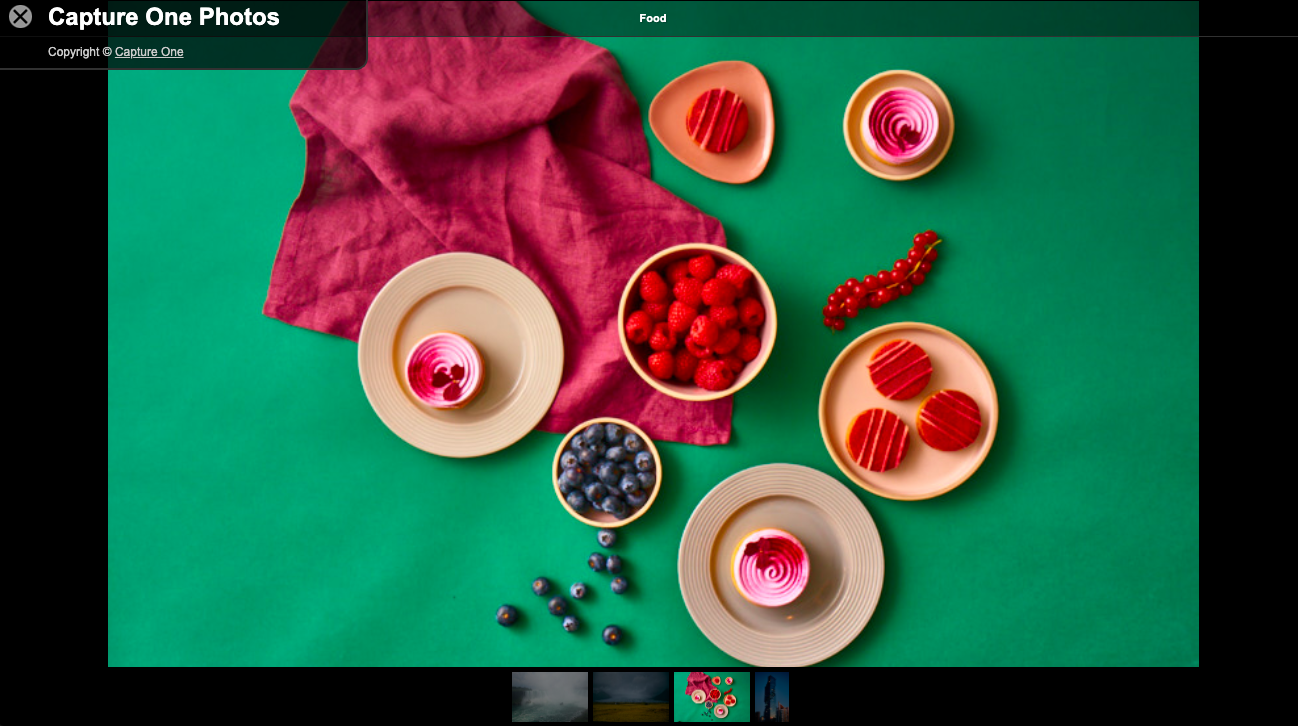 Now you can make a presentation using this web gallery or share it with your clients for an overview.