QUESTIONS
1. I want to receive information about recent updates and promotions from Capture One. How can I subscribe to newsletters?
2. How to unsubscribe from Capture One newsletters?
ANSWERS
Unsubscribe from newsletters
After having opened an e-mail with a newsletter, go to the bottom of the page and click Unsubscribe.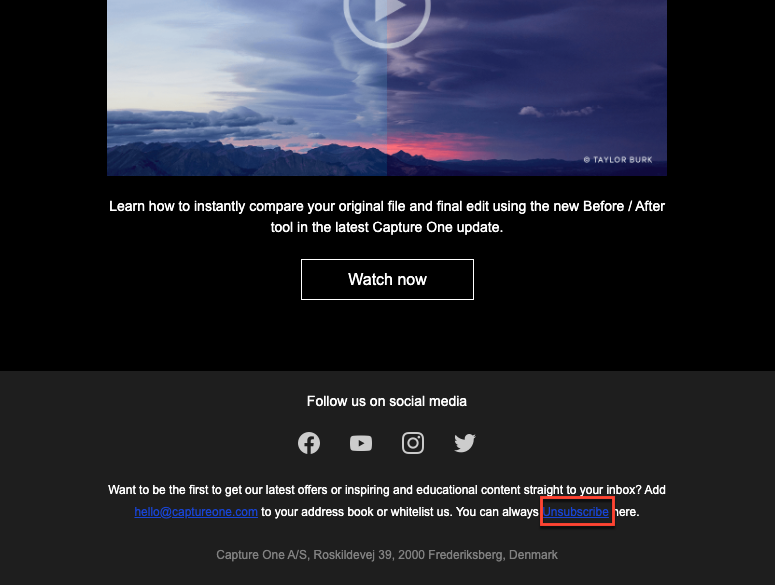 Subscribe to newsletters
Once you create a profile on captureone.com, you confirm that you would like to receive inspirational, educational, and promotional content.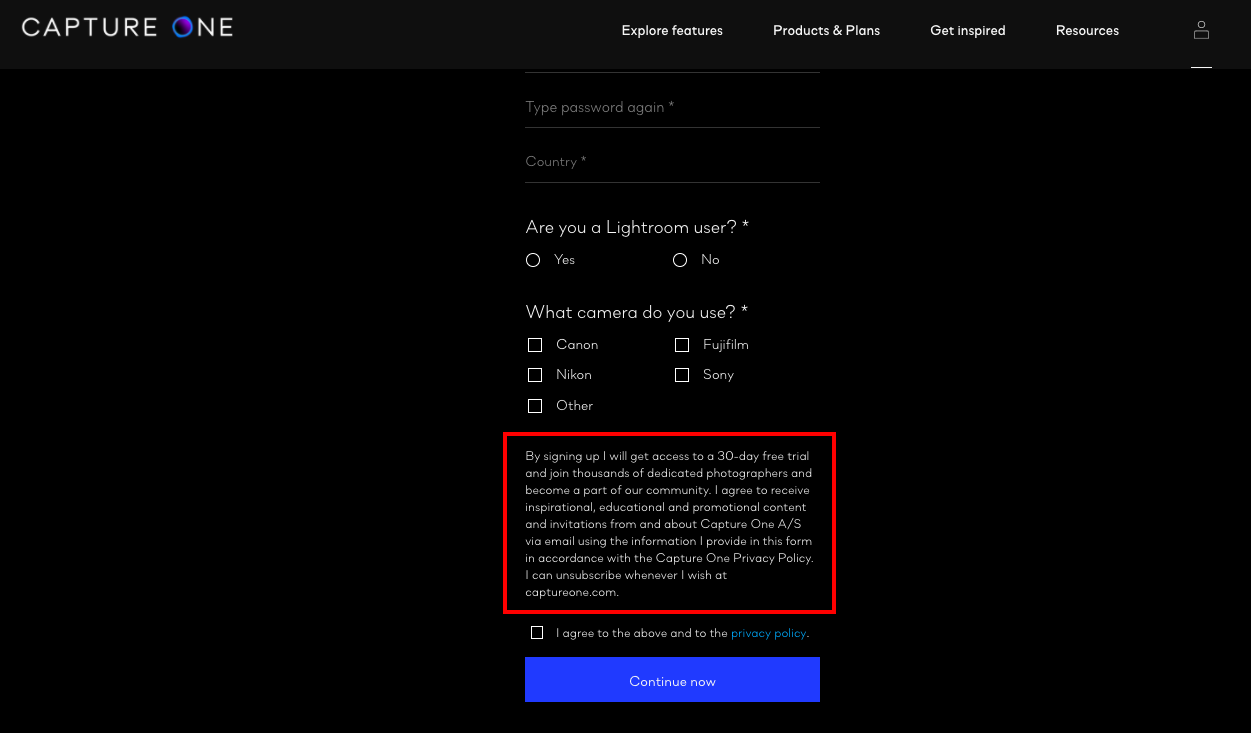 If you are not a Capture One user yet, you can subscribe to newsletters by providing your e-mail on this page.