QUESTION
Can I save the images to a memory card when shooting tethered?
ANSWER
Yes – of Capture One 22 (15.3.0) it is possible to dual-write captured images with supported Canon cameras.
You can activate this by going to the Tether

tool tab > Camera Settings and then changing the following option: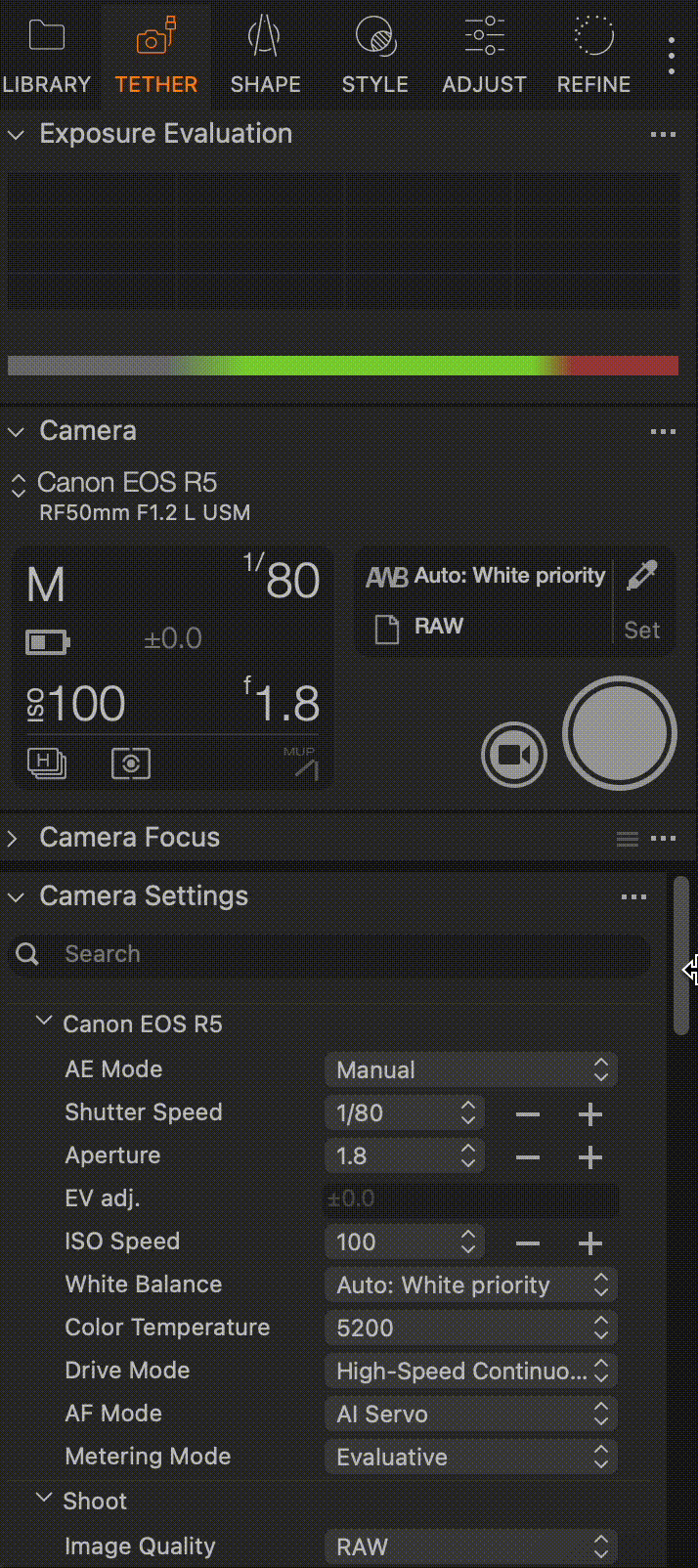 Tether (tool tab) > Camera Settings > Save To
The name of your memory card will change depending on what type of card it is you are using. In this instance, a CF express card was being used.
This provides a convenient backup method, as well as enabling you to see and review the images on the camera display. This functionality is also available when using wireless tethering.
N.B. Enabling this feature will affect the waiting time when connecting the camera, as your operating system will index the content of the card. The more images that are on the card, the longer this cantake.
Other camera brands
You can choose a custom capture destination at any time by going to the Next Capture Location tool. The destination selected will be where your tethered images are stored.

Some cameras have the ability to save images to a memory card during the tethered shoot though. Those are Sony A7 III/ A7R III / A9 and some Fujifilm cameras, dependant on individually adjusted camera settings. This functionality however, is only fully supported with Canon cameras.
You may also want to use third-party software for synchronization to create the backup copies of images while shooting tethered.