QUESTION
How to rename a Session or a Catalog?
ANSWER
1. Close the currently running Session/Catalog or close Capture One at all.
2. Go to Finder (macOS) or Explorer (Windows) and find the file with the extension [Session name].cosessiondb or the [Catalog nam].cocatalog.
3. Right-click on the file and select Rename from the context menu.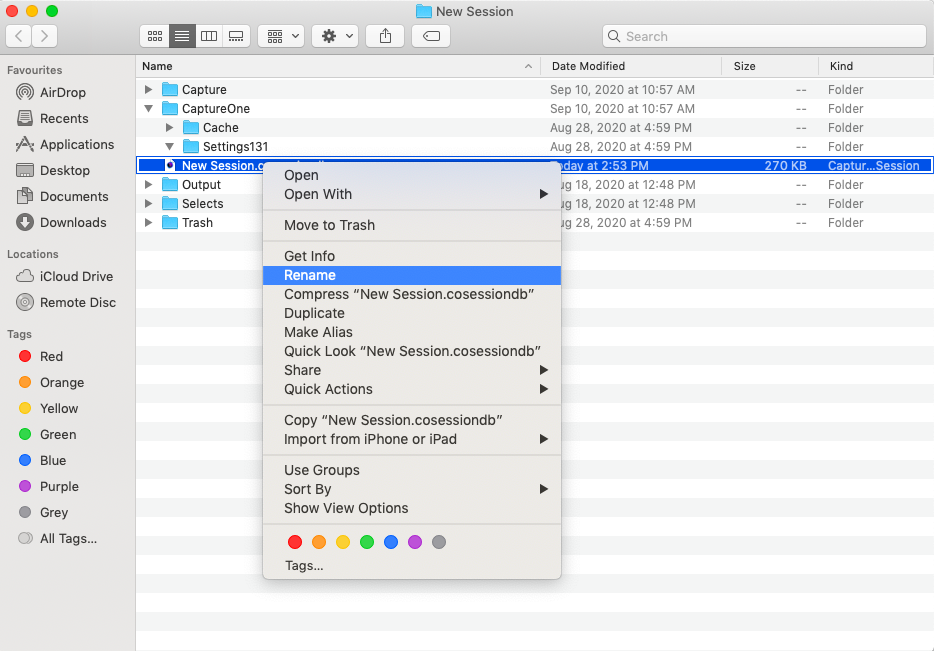 4. After renaming, open Capture One and locate the document from the main menu. Select File -> Open and locate the Session or Catalog file.