QUESTION
What is a user account/profile? How can I create a user account?
ANSWER
Capture One user profile/account includes your e-mail and password that you can use to log into the website for software download and other services. Capture One profile is also necessary to activate your copy of the software.
In case you are a new user with no account on the website yet, you should create one at captureone.com.
Creating a user profile on the website
1. Go the captureone.com and click on the Account icon.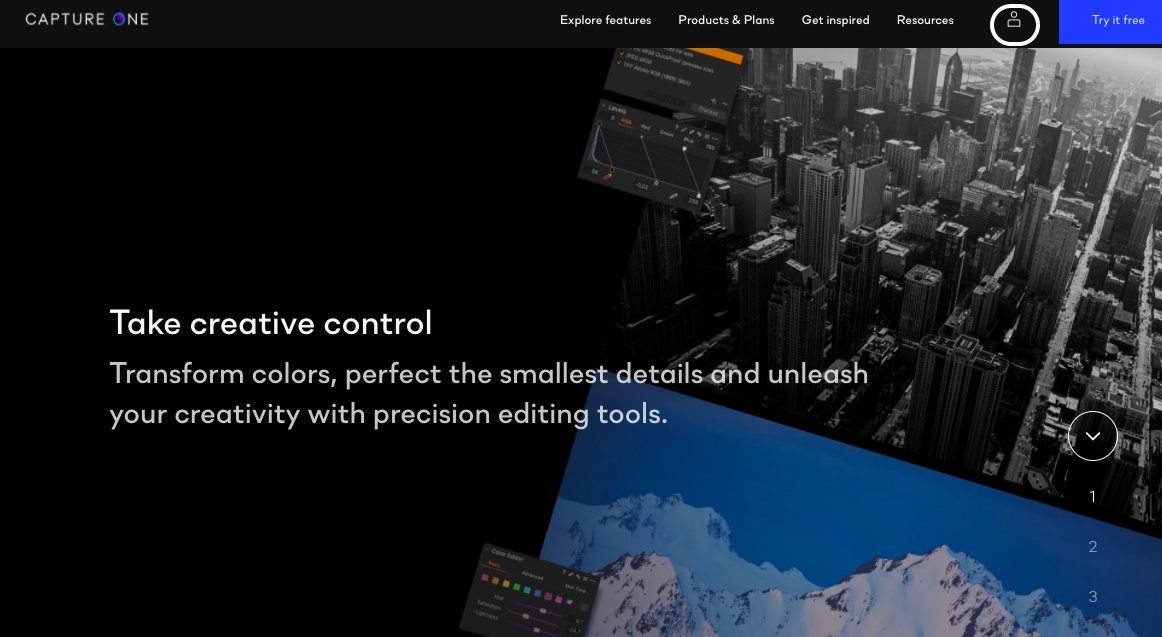 2. Then enter your e-mail address that you want to use for creating an account. It should preferably be the same e-mail as you used when purchasing the Capture One product on the website earlier. Then click Next. Afterwards, choose the Create new account option.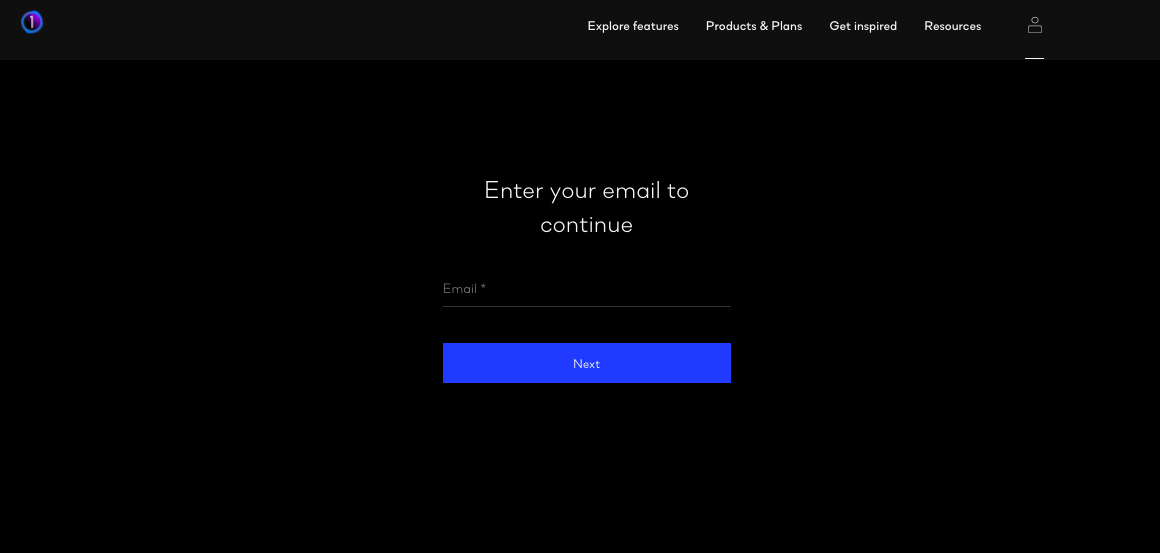 3. Fill in the required details when creating an account. Then checkmark the box below to agree with the privacy policy. Afterwards, click Continue now.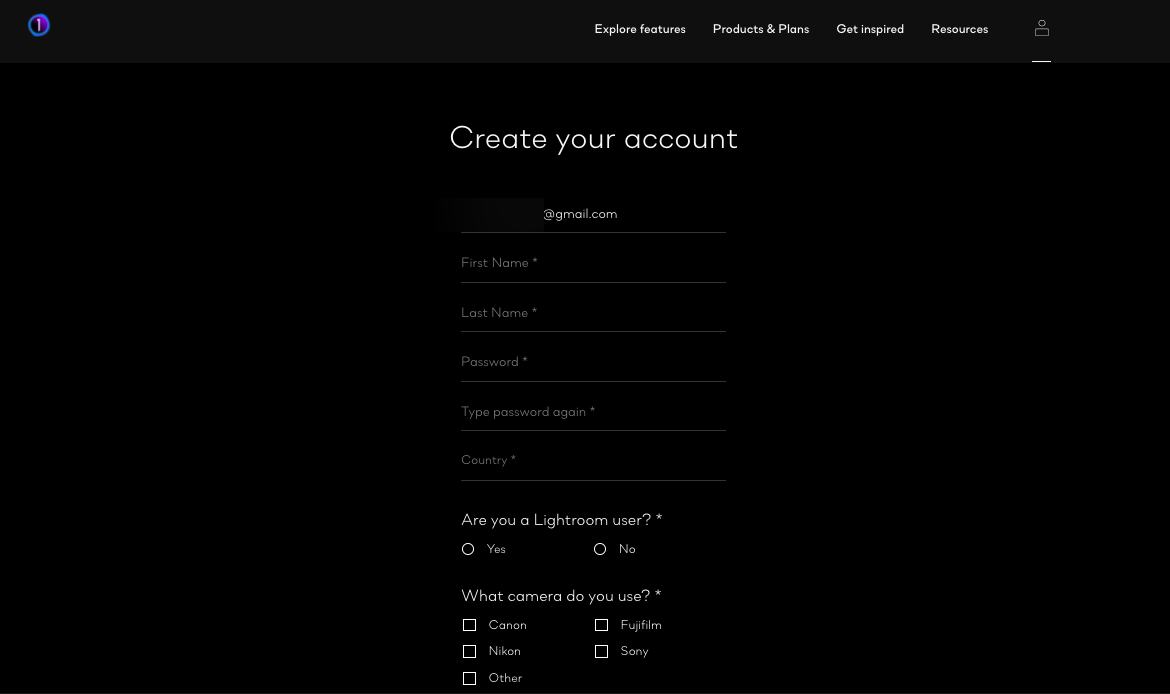 4. Check your e-mail box to find the message from Capture One with the link. Follow this link to confirm the creation of a user account.