QUESTION
Why has Photoshop disappeared from the Open with/Edit with list on the menu?
ANSWER
The Open With menu list is populated based on the file type associations of the operating system.
After updating Photoshop to the latest version, you will have to follow the steps below in case you do not see it on the list of Open With/Edit With menu.
1. Navigate to the image of the .jpg file format (for instance) on your computer, then right-click on it and select Open With from the context menu.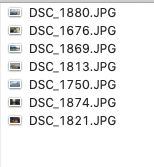 2. Select PS2021 from the list or choose Others and navigate to the PS2021 program file. The image will open in PS2021. After you do this, the operating system will associate this file extension (e.g. filename.jpg) with the desired third-party application and you will see this application in Capture One.
3. Afterwards, launch Capture One and select Edit -> Preferences on Windows from the menu. Go to the Plugins tab and checkmark PS2021 in the Open With Menu.