The HEIF uses modern compression methods offering smaller file sizes and retaining higher image quality compared to JPEG. Some digital cameras and gadgets produced by Apple company can create HEIF/HEIC files of high quality. These files can be imported and further adjusted in Capture One 21 (14.0.0) and later versions. The support is provided for Apple HEIC and other photos converted to 8-bit HEIF to the extent that those are supported by the underlying operating system.
NOTE: Users running Windows might need to download the two extensions "HEVC Video Extensions" and "HEIF Image Extensions" from Microsoft to enable HEIF/HEIC support in Capture One.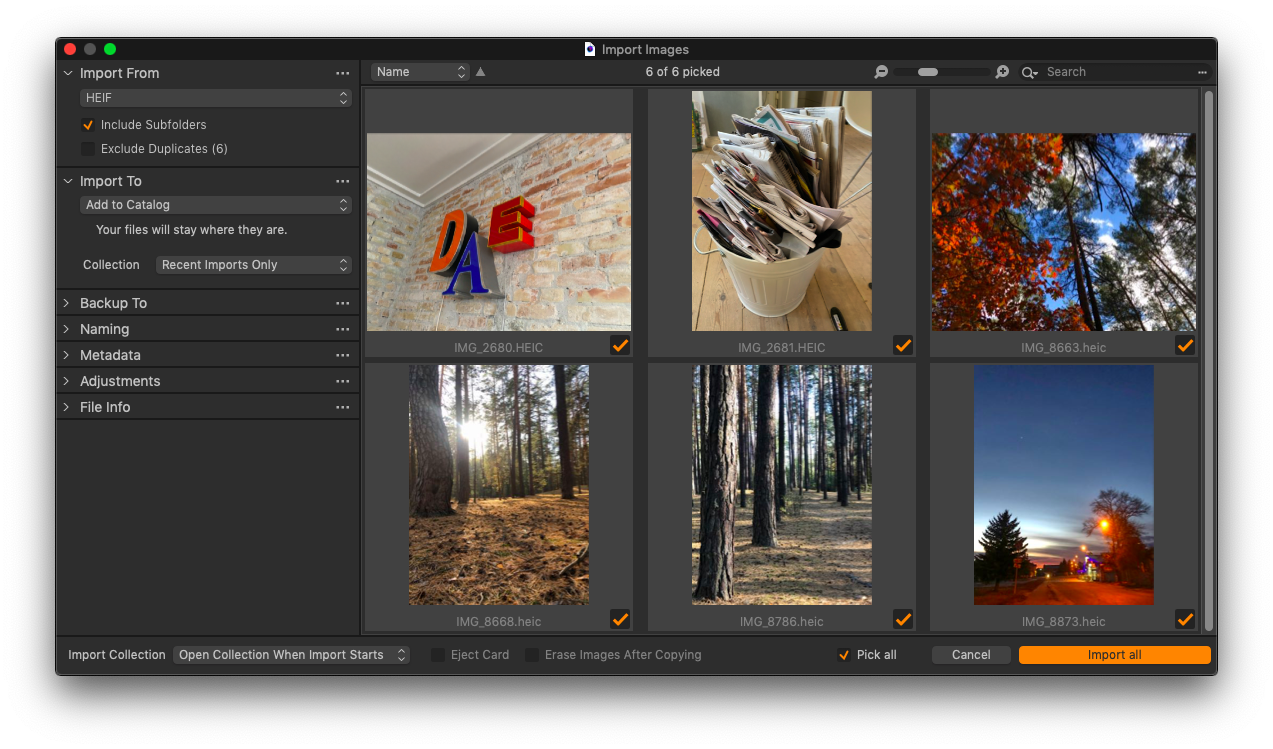 The files of HEIF/HEIC format can be adjusted and improved by Capture One though there are some minor differences in the workflow compared to that of RAW images. As HEIF/HEIC files have been already processed to a certain extent by the camera or the conversion software, the White Balance settings can be adjusted to a limited extent. Also, the Lens Correction tool is greyed out when working with the files of HEIF/HEIC format. Please note that exporting to HEIF/HEIC as a format is not supported, so another available format should be selected for output in the Export Recipe tool.