QUESTION
Is there a history of editing steps?
ANSWER
There is no dedicated panel or tool displaying the history of edits.
However, there is an alternative way to see which tools were used for editing the particular variant.
1. Select the image in the Browser.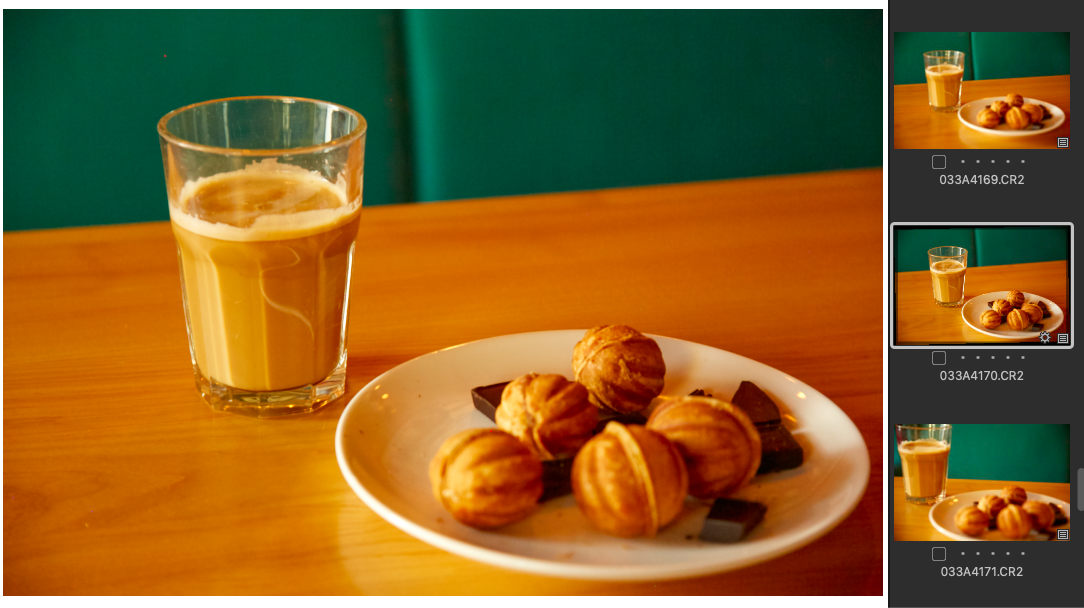 2. Go to the Adjustments tool tab and navigate to the Adjustments Clipboard. Then go to the Action menu, the (...) icon, and make sure that Autoselect -> Adjusted option is active.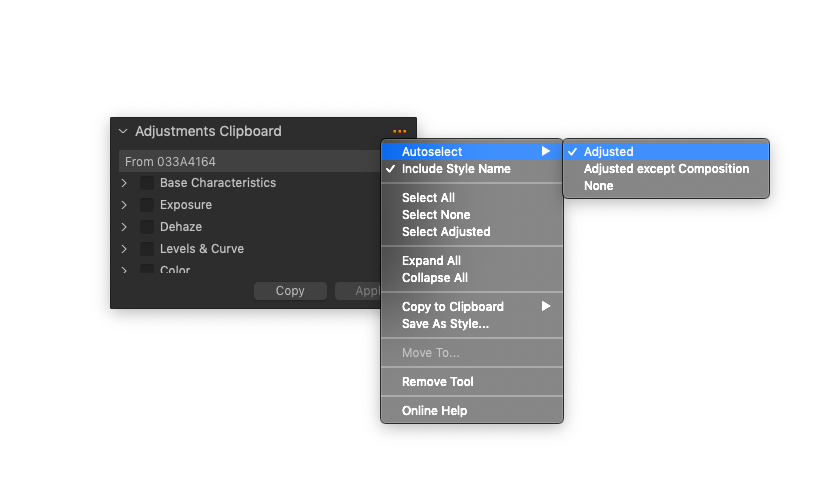 3. Then click Select Adjusted in the context menu. All the tools that were used for making adjustments will be expanded, showing the particular sliders and functions utilized.