The Exporter gathers all options for exporting photos from Capture One. It simplifies the export workflow without removing flexibility and adds new functionality including a powerful proofing viewer, which is enabled by default, it shows you exactly how your exported image will look before you export.
There are two ways to access the Exporter:
In the top left of the Toolbar, click the Export icon.

Right-click the selected photo and click 'Export > Export...'

The Export icon in the toolbar can be long pressed to access additional export options:
Export - will open the Exporter.


Export with previous settings - will export the selected photos using the selected export recipes and bypass the Export window. This is the same as pressing Cmd/Ctrl + D.


Export Original Files - will make a copy of the original file without processing it.


Edit With - will process a JPEG, TIFF, or PSD file as a new file and open it in the target application.


Open With - will open the original file in the target application without processing it. This will not include any adjustments made to the photo.


Publish

- will publish using the chosen publish plug-in.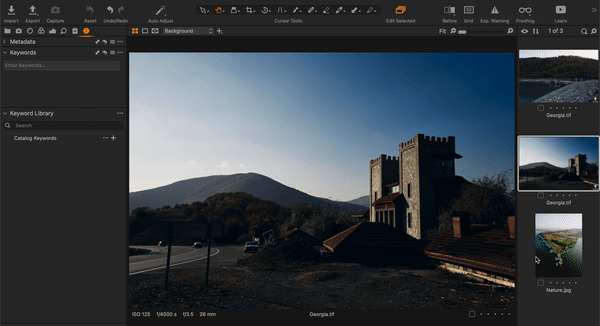 The Exporter has a proofing viewer that shows how the selected photo will be exported with the selected recipe. The proofing viewer shows format, scaling, quality, ICC profile, output sharpening, watermark, annotations and overlay.
Proofing in the main viewer is possible using the dedicated Recipe Proofing tool. It's possible to select what recipe to proof directly from this tool. Recipe Proofing will also show watermarks in the main viewer.
The Viewer in the Exporter can be disabled to show a Grid View instead. Simply click the Viewer icon in the top left of the Exporter or use the keyboard shortcut G to toggle between the modes.
The Exporter consists of the following tools:

To see the whole range of exporting tools, tick the option 'Show all options'. If you untick this option some tools will be hidden.


When exporting, the image will have the orange arrow in the lower right corner, and when the export is complete, this arrow will turn gray.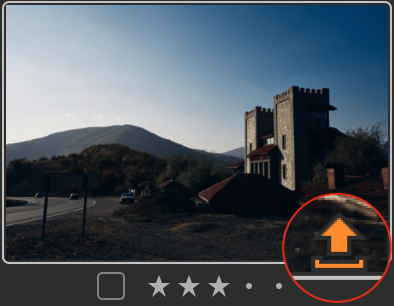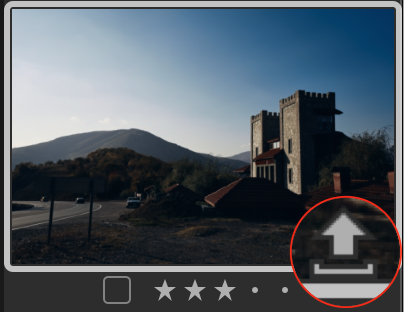 NOTE: Capture One Express version doesn't support the following features:
1. There is no viewer, only the grid view.
2. There are no specific output formats.
3. Overwrite function is not supported.
4. In Capture One Express users can create only one Export Recipe.
<< Capturing the images in the Live View mode | Export Recipes >>