You can either choose to broadcast your Capture Folder (Session) directly with your reviewer, or share only a handful of images that are deemed acceptable for sharing with your client (Catalog)
Sharing your Capture Folder
In order to share the entire contents of your Capture Folder, simply navigate to the Live icon in the Toolbar, click on it and then select 'Capture Folder' from the Collection dropdown menu.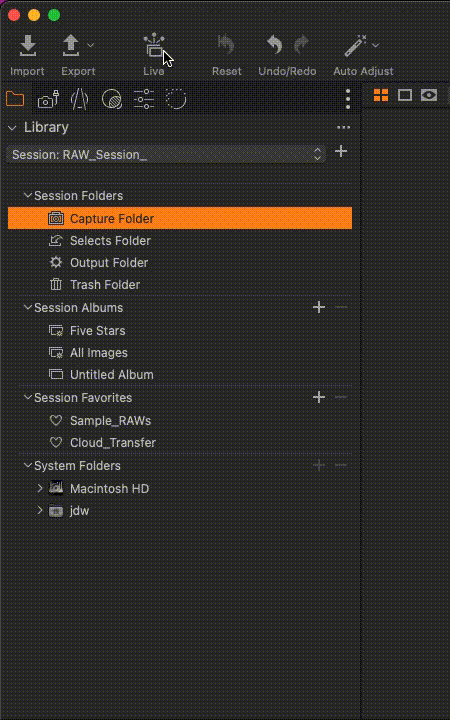 Capture Folder refers to the location that has been set in Next Capture Location or by default, the 'Capture' folder contained within the Session folder structure.
When choosing this option, your reviewer will be able to see every image in the Capture Folder, as they come in from the camera.
Tip: If you make a capture that you want to share instantly, select it and press  Command + J (Mac) or Ctrl + J (Win) to move this to the Selects folder. 
If you are sharing your Selects folder in a Capture One Live Session, then your reviewer will be able to see the image as soon as it is added to the album.
Sharing a selection of photos from an Album
This option is for those wanting to only share a selection of images, or for those working in Catalogs.
1. Create an Album from the User Collections menu found in the Library tool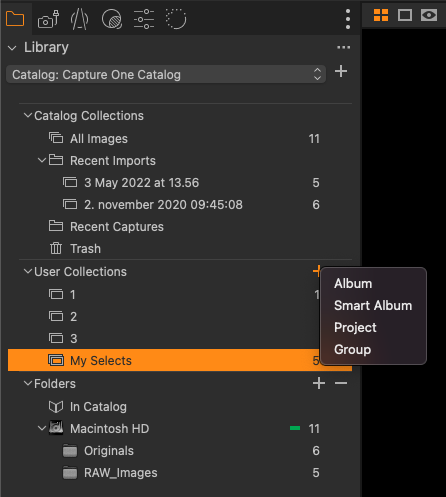 2. Give your Album a name, for example 'My Selects'


3. Select and add the photos you wish to share with your reviewer by dragging and dropping the selection of photos into the Album, inside the Library tool.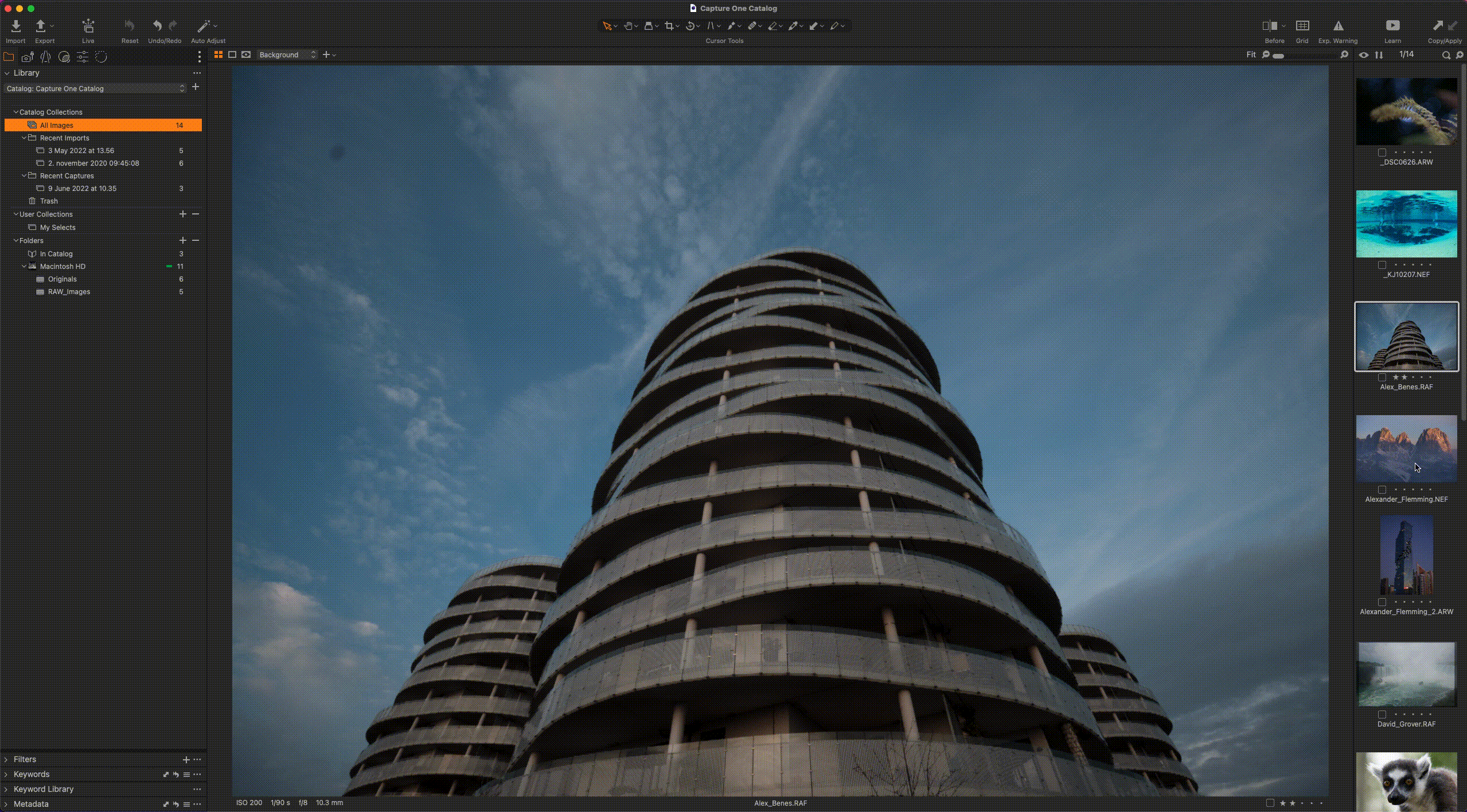 3. Start a Sharing Session using the new My Selects Album.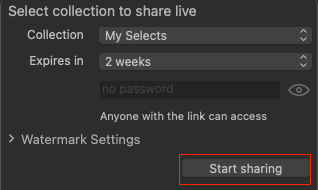 4. Share the link with your reviewer and start your photoshoot, adding the images you wish to share to the Album as you go along.
6. You will notice star ratings and tags changing inside the Album as you shoot and as the reviewer makes their choices.