Want to create the best HDR merged image? Please review the tips below.
A number of frames

: You typically need three frames to handle most scenes of high dynamic range: one underexposed by 2 f-stops, one correctly exposed and one overexposed by 2 f-stops.



ISO

: You should set your camera to a fixed ISO, as low as possible, given the necessary exposure time for the brightest frame.



Focusing

: It is recommended to use manual focus, to ensure that all frames are focused at exactly the same distance.




Bracketing program

: If your camera has an exposure bracketing program, please set it to 3 frames of 2EV separation. If you preferer to use smaller separations steps, then make sure that you still cover +/- 2 f-stops. If you are doing the exposure bracketing manually, pay attention to the movements of the camera/ tripod.



Bracketing order

: Set the order of the frames to -, 0 and +, it is much easier to separate the different series of frames in Capture One.



Tripod

: It is recommended to use a tripod. Some modern cameras with bracketing programs and image stabilization can be used handhold if you can handhold the longest exposure time.
NOTE: Please avoid moving objects such as people, cars, branches moving in the wind, etc. as much as possible.
Useful tips for merging RAW frames to an HDR file in Capture One:
1. Select three frames for the HDR merge. If you have more than three frames to pick from, then pick:
Darkest frame

: select the darkest frame for the merge as the brightest frame without overexposed highlights. See the example below.

Middle frame:

choose the best overall exposed frame as the middle frame.

Brightest frame

: choose the one that best shows bright shadow details.
2. Use the HDR merge function found by right-clicking on one of the frames in the browser.
With the highlight warning turned on, it is easy to see which frame to select as the darkest frame. In this case, it will be number two from left, the brightest, without highlight clipping.

Merging in Capture One
With the 3 frames selected, right-click in the thumbnails browser and select Merge to HDR.
The final HDR image can be adjusted with all tools in Capture One.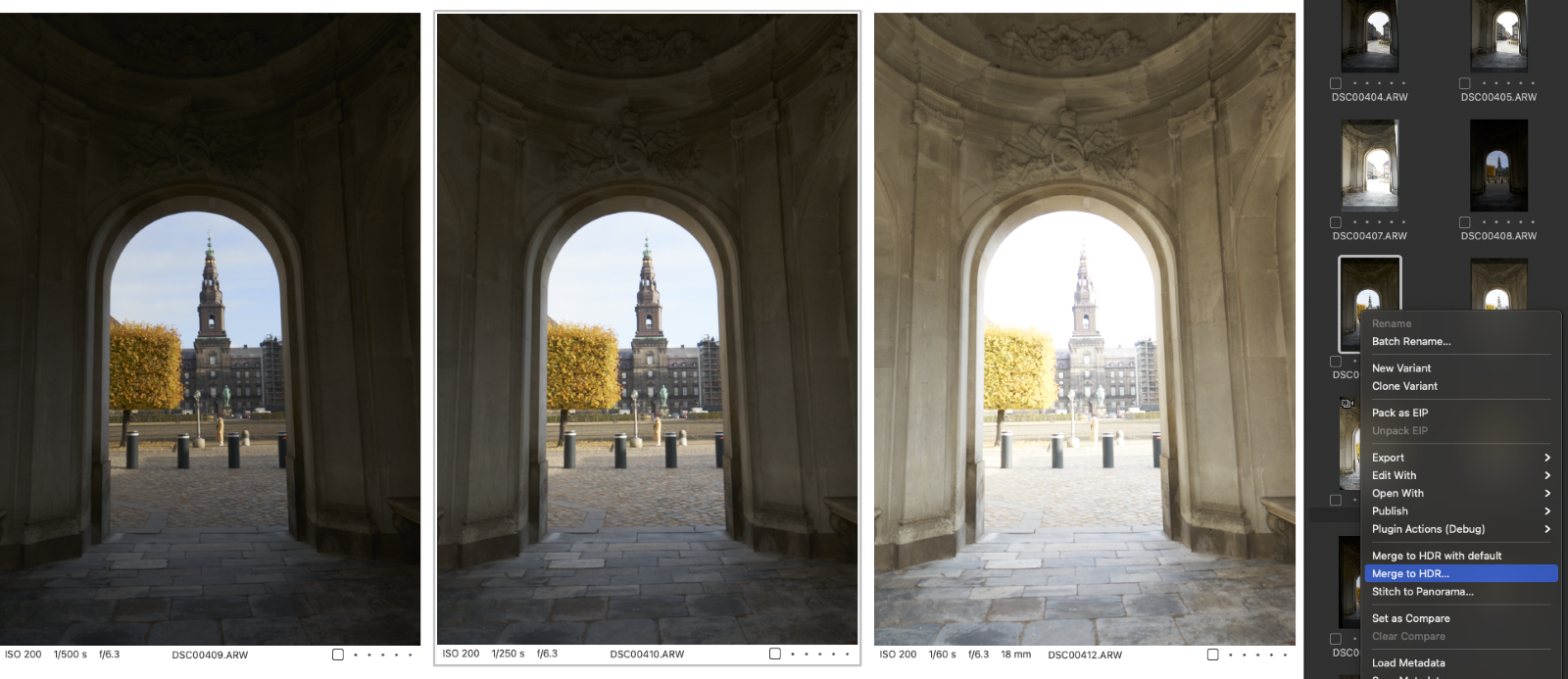 Example of HDR merging of a large dynamic range in your motif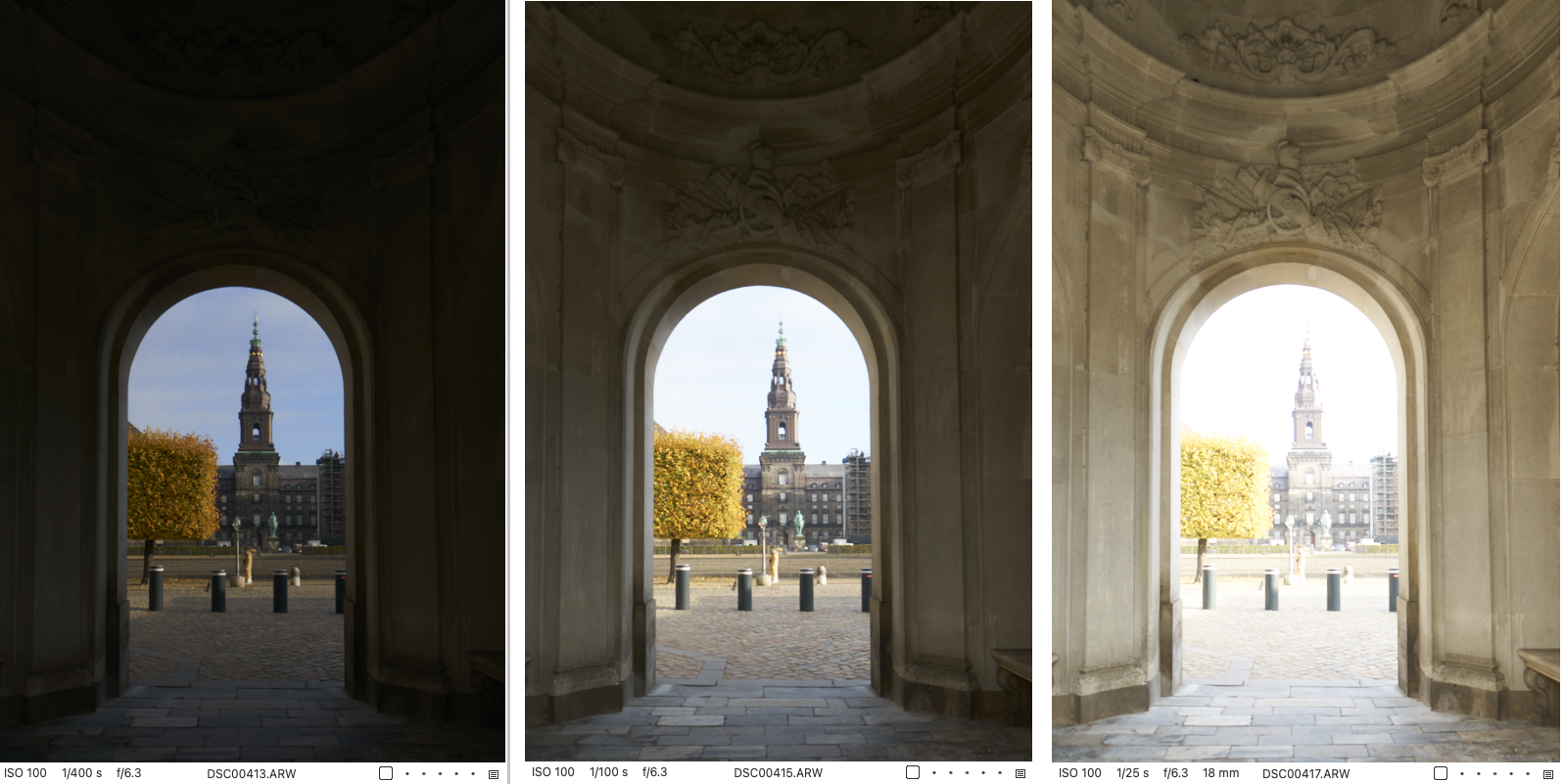 Final HDR Merged Image