In Capture One 22 (15.3) we made the decision to rearrange the tool tabs - with larger icons for ease of access and a more intuitive way of organizing tools, to facilitate working between multiple devices, with the advent of Capture One for iPad.
We understand that users may want to go back to a more familiar look.
See the steps below to see how this is possible with Capture One's flexible and intuitive Workspace customization options.
Load a previously saved or default workspace
Navigate to Window (at the top of your Capture One window) > Workspace and select from a previously saved workspace to load your preferred Capture One layout. You can also choose the Default (Legacy) workspace for a more familiar look.
A list of available workspaces can also be accessed by going to '...' in the Tool Tab area (as shown below) > Workspaces
Additionally, you will find backups of your previously used workspaces from other versions in this list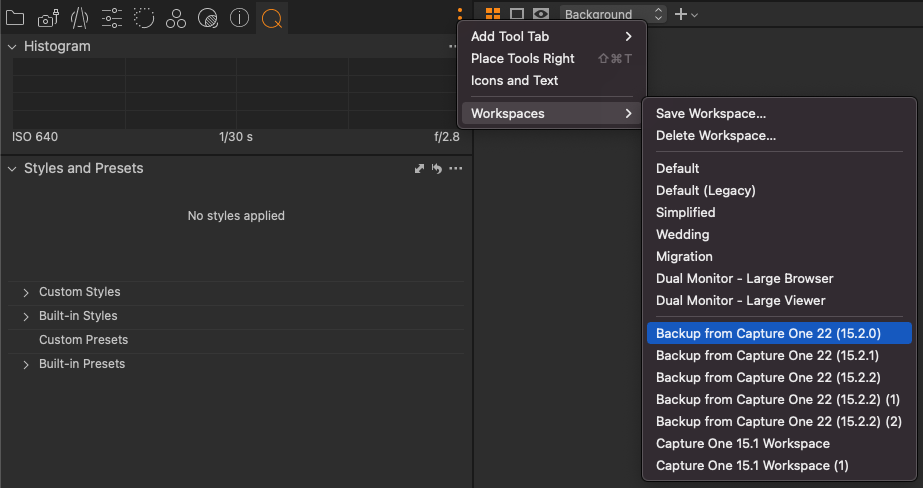 Create your own workspace
If you do not have a workspace saved, then you can freely arrange Tool Tabs by selecting '...' in the Tool Tab area and then click 'Add Tool Tab'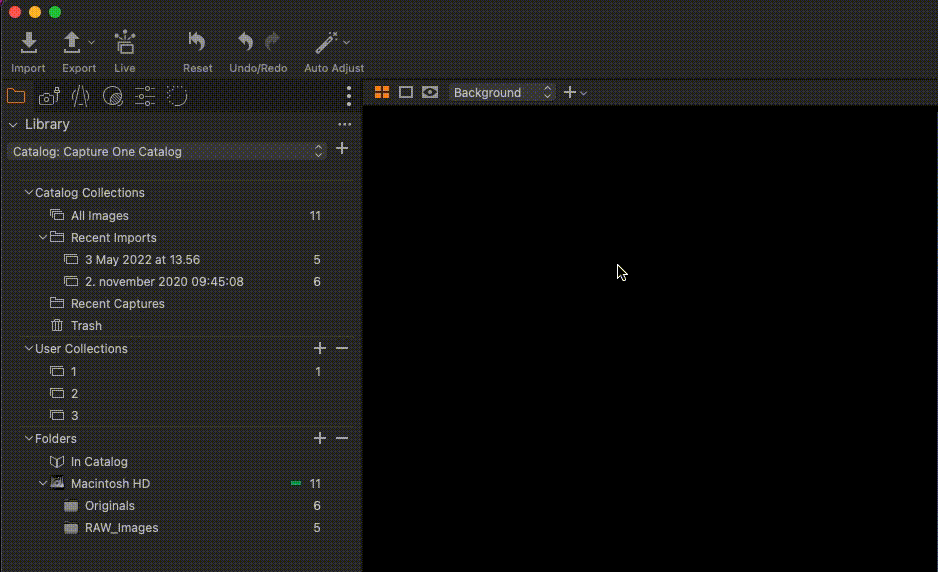 You can also right-click in any 'blank' space in the Tool Tabs area and then select 'Add Tool Tab'
Right-clicking a Tool Tab icon will give you the option to add a Tool within the Tool Tab itself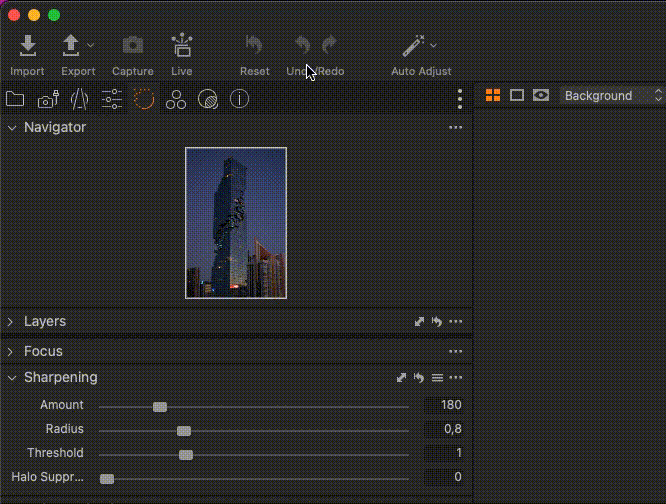 Tools can also be added freely to existing Tool Tabs at any time by right-clicking on any tool and selecting 'Add Tool' - this will place the selected tool from the list within the Tool Tab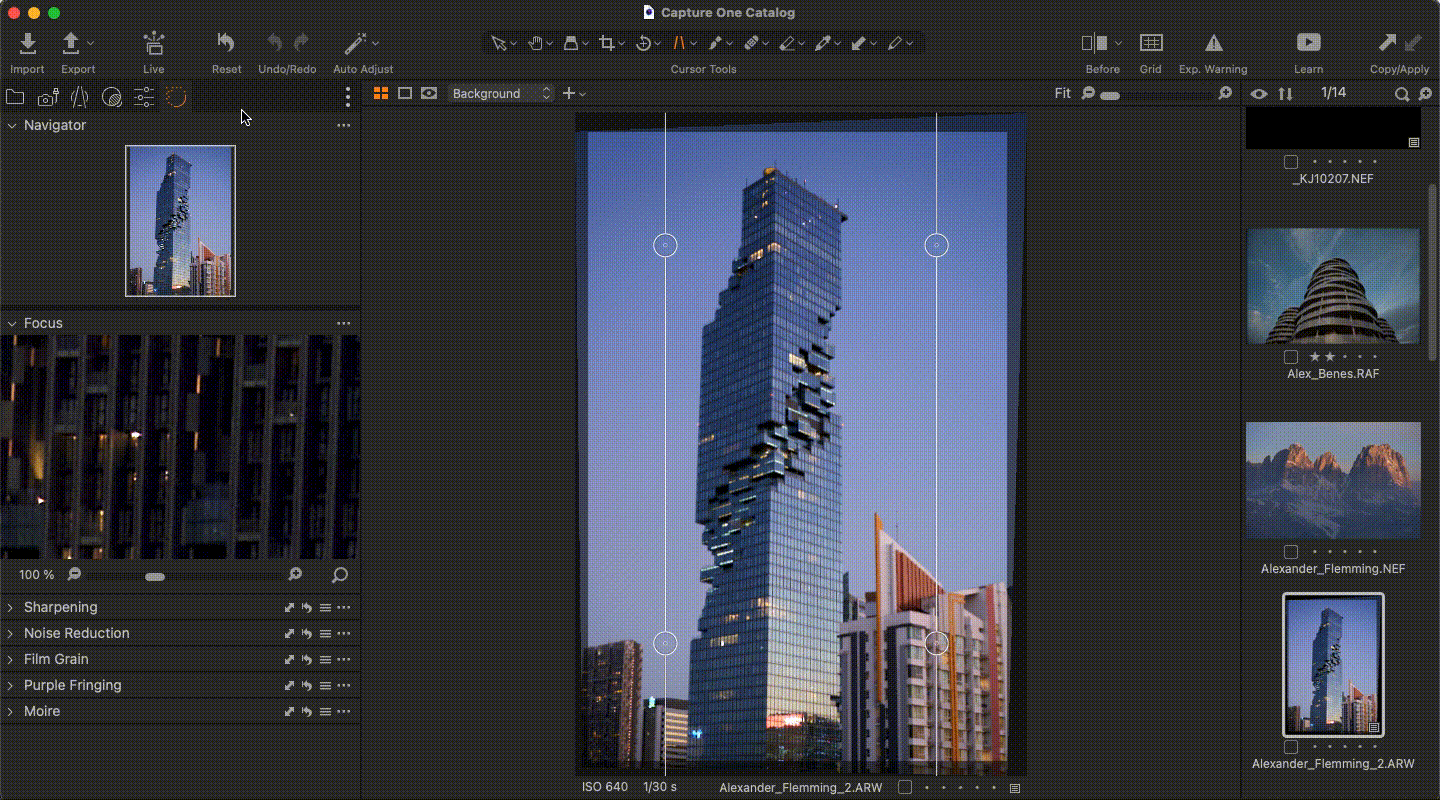 Your Tool Tabs can also be displayed in a more compact way by selecting 'Icons Only (Compact)' from the '...' menu in the Tool Tabs area.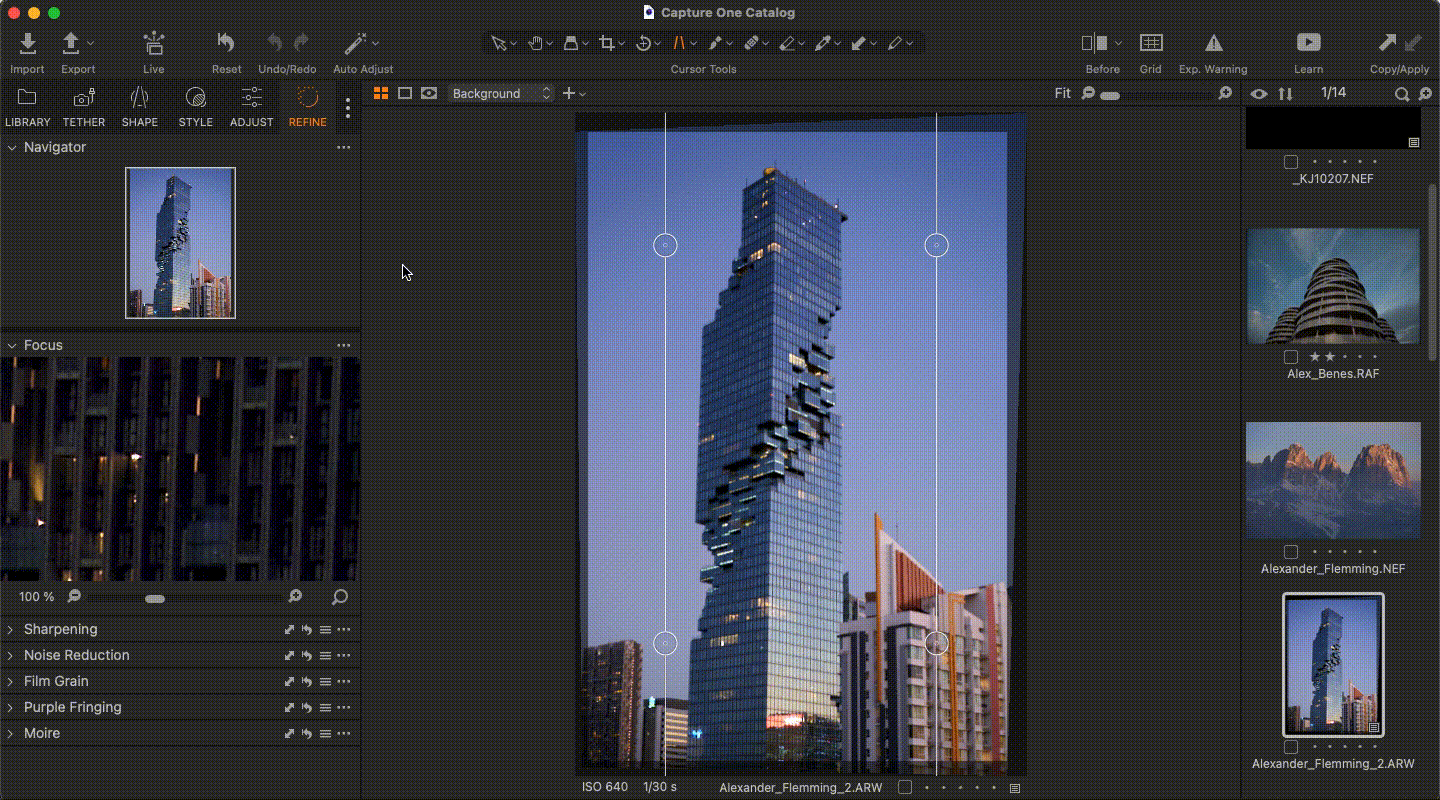 When you are done customizing your Workspace, all of your changes can be saved by going to Window > Workspace > Save Workspace...