In order to switch from one subscription plan to another (from monthly to annual prepaid or vice versa), simply cancel your current subscription and, thereafter, start a new one by obtaining it in our web store: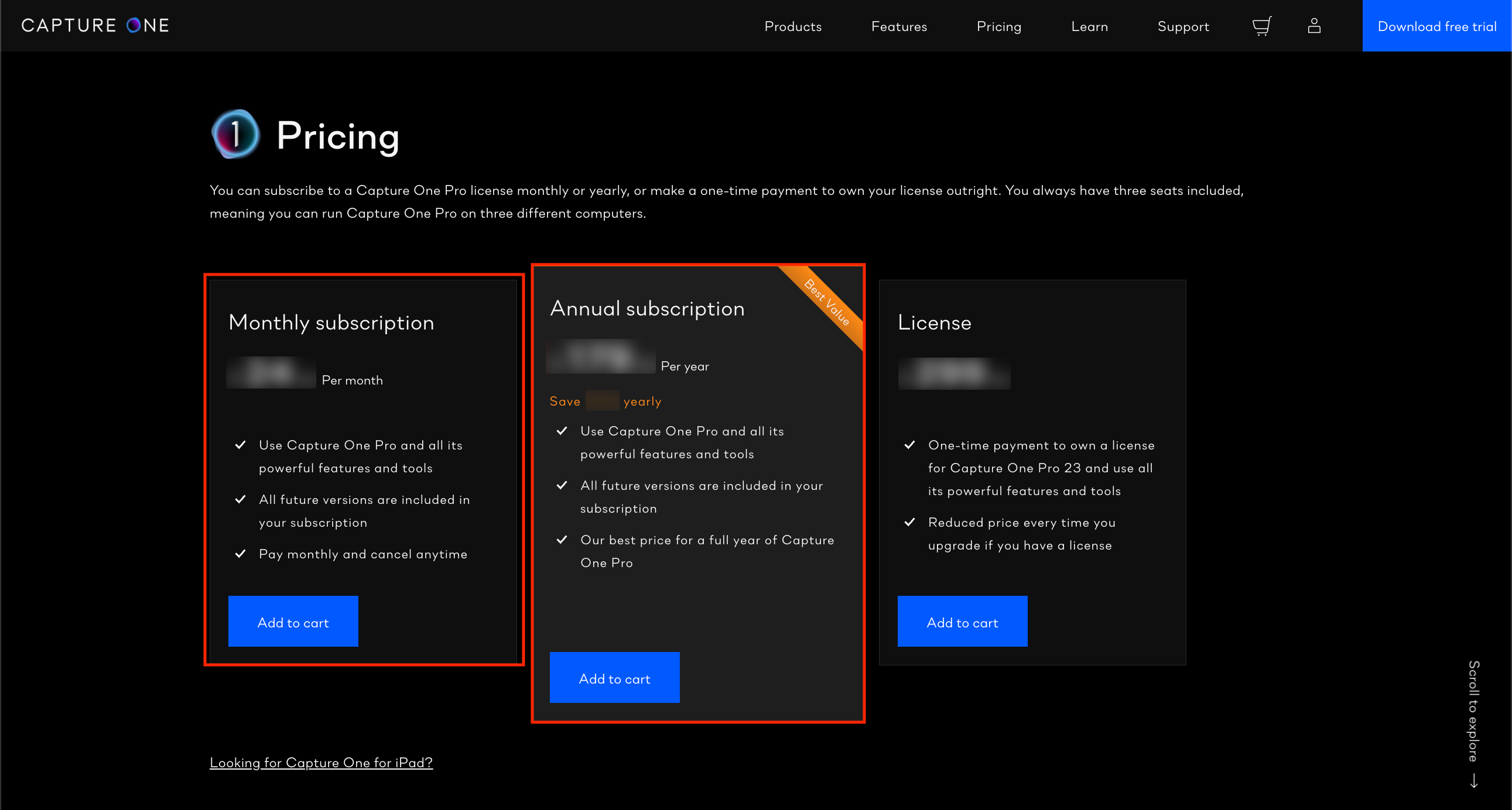 For cancellation instructions, visit the following page:

How to cancel Capture One subscription?
NOTE: Purchasing a new subscription does not replace an existing plan. So, you have to make sure to cancel your current subscription prior. Keep in mind that pressing the 'Cancel' button doesn't deactivate the subscription right away but sets it to expire at the end of your contact period (month or year).